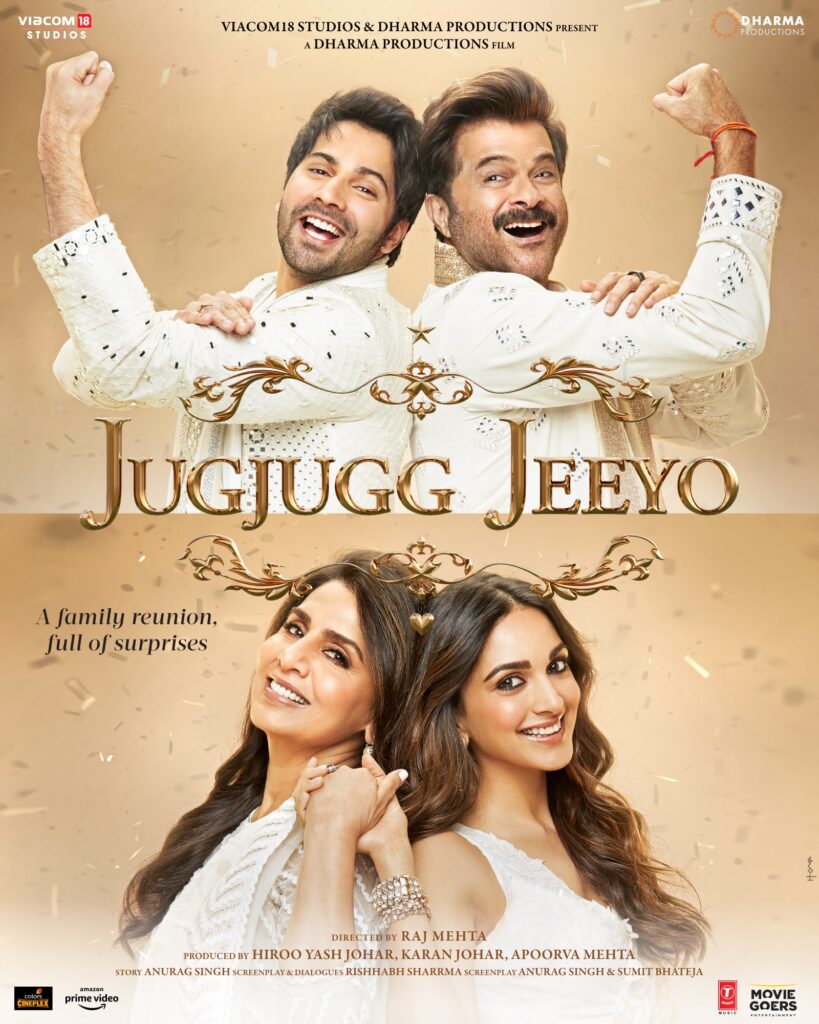 Entertaining is what Bollywood does best. It takes the audience into place of more escape and with there being a few high and lows of recent, Karan Johar is back to entertain us yet again with Jugjugg Jeeyo. A film that is for the whole family to watch, but with a special message…
Kukoo and Naina (Varun Dhawan and Kiara Advani) are two childhood sweethearts who live in Canada. But not is all that it seems- the pair seem to be going through a rough patch and have decided to amicably divorce. However, when they return to India for Kukoo's sister's wedding (Prajakta Koli) and plan to tell Kukoo's parents (Anil Kapoor and Neetu Kapoor), then family secrets all start to come out.
Marriage is a sacred institution and divorce a taboo subject in India. The film tackles with this subject in a way that entertains the audience and makes it wholesome. The performances are wonderful. Anil Kapoor, as always, entertains and Varun Dhawan is a natural in full out entertainers. But, the ones who actually shine are Kiara Advani and Neetu Kapoor. Kiara plays a strong and independent woman, who knows her worth and doesn't depend on Kukoo at all. Something that society does need a reminder of. It's always a pleasure to watch Neetu Kapoor and to see her again on screen is nothing short of magical.
This film has tears, laughter, drama and everything in between! Karan Johar has does it again. 
4/5