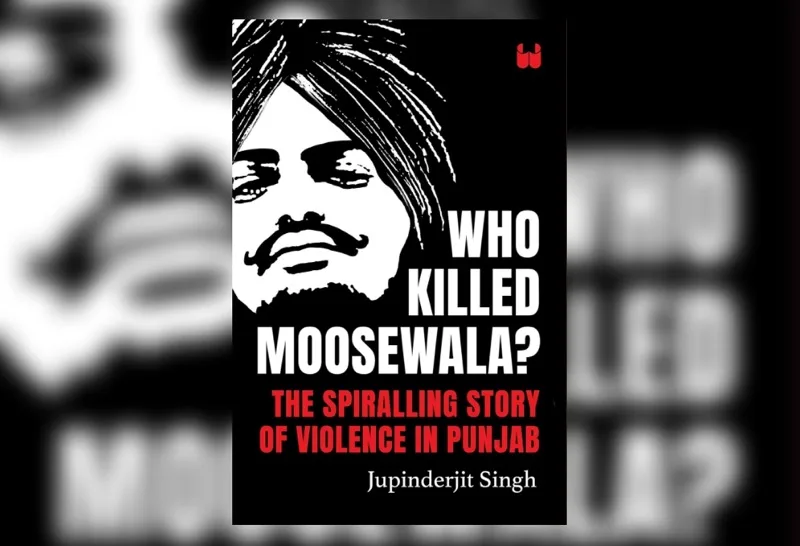 Murder, music and mystery collide in a gripping crime saga which unravels the spiralling story of the iconic music personality Sidhu Moosewala.
Sriram Raghavan mentored Matchbox Shots, the production house renowned for cinematic gems like 'Andhadhun', ''Monica O My Darling' and 'Scoop', has acquired the rights to the gripping book, 'Who Killed Moosewala?'.
The spiralling story of violence in Punjab is authored by crime journalist and Deputy Editor of The Tribune, Chandigarh, Jupinderjit Singh.
This literary revelation peels back the layers of the enigmatic Punjabi music industry, offering a spine-chilling account of crime, fame and tragedy in the life of Shubhdeep Singh Sidhu, famously known as Sidhu Moosewala.
Mooselwala's work was not without controversy; it delved into raw, unfiltered issues, making him a voice for many. However, his rise to fame was tragically cut short and 'Who Killed Moosewala?' attempts to uncover the truth behind this shocking event.
The book delves into the ominous influence of drugs and the eruption of violence driven by gangsters' growing dominance in Punjab. The narrative is more than just a mystery; it paints a comprehensive picture of the dark underbelly of an industry often glamorised but rarely understood.
Sidhu Moosewala, an iconic figure in the international Punjabi music scene, transformed from Shubhdeep Singh Sidhu into an artist whose lyrics and themes resonated deeply with the global youth.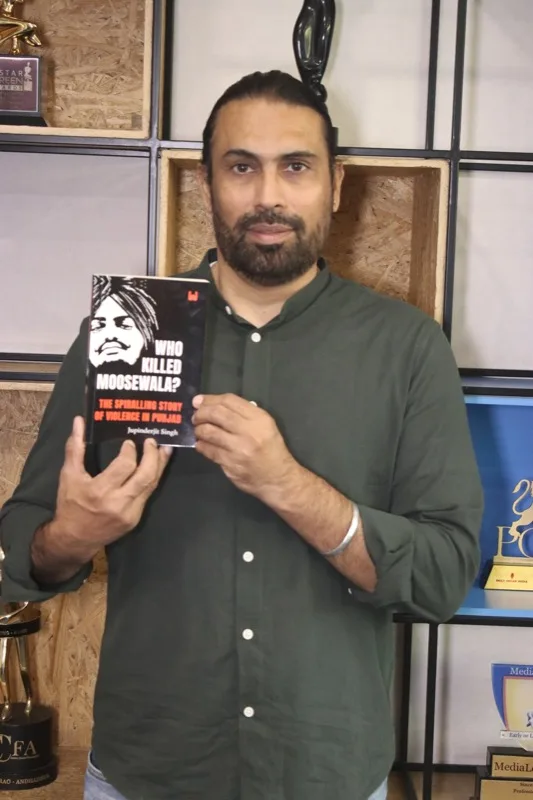 Jupinderjit Singh says: "The moment the book was published there was a lot of interest from various production houses. I was really impressed with the kind of work Matchbox Shots is producing and I am thrilled that they have taken the rights to the book to develop it further."
Sarita Patil of Matchbox Shots shared her perspective on the project, emphasising the connection between the music industry and gang wars in Punjab. She comments: "We have always found the macabre relationship between the music industry and gang wars in Punjab extremely intriguing. With Jupinderjit's book, Who Killed Moosewala?, we know we have a strong backbone for our story."
The project, led by Dikssha Jyote Routray of Matchbox Shots, promises to be more than a movie or series; it's a testament to the complexity of human existence and the forces that shape the world. "The story is an intricate interplay of crime, fame and music in Punjab, a narrative that demands contemplation and understanding," says Dikssha Jyote Routray.
 
Join the conversation: #WhoKilledMoosewala