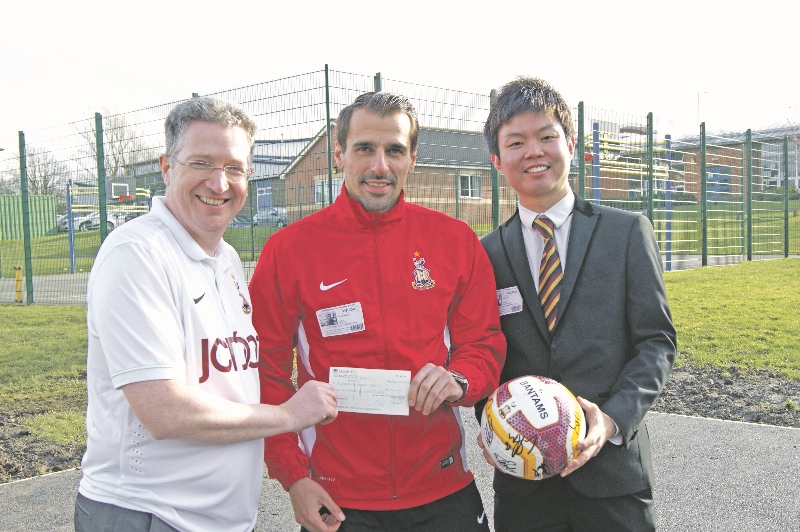 Penalty shoot-out remembers Valley Parade tragedy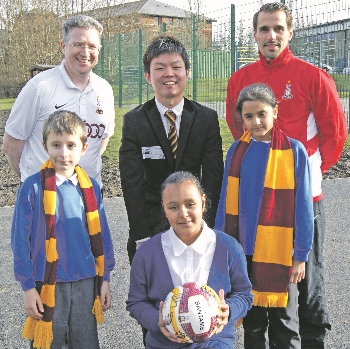 Budding football stars from a Bradford school shot past the goal of raising £600 for a local charity last month, marking the 30-year anniversary of the city's worst sporting disaster.
Boys and girls from St Matthews CE Primary laced up their football boots in February to take part in a sponsored penalty shoot-out in aid of the Bradford Burns Unit.
The event, held in the school hall involving children from reception through to Year 6, had been organised to coincide with the 30th anniversary of the Bradford City Fire Disaster.
On 11th May 1985, 56 people lost their lives and 258 were injured as a stand at Valley Parade went up in flames. In the aftermath of the tragedy, the burns unit was established.
Last week, on Thursday 26th February, a cheque for £620 was handed over to Bantams player, Filipe Morais, and Jing Tay, from the Burns Unit, on behalf of the school.
Head teacher Bob Curran said it was the second time pupils had raised money for the unit and were proud to be involved during the anniversary year.
"In 2013 we raised £1,500 for the unit with a sponsored spell," he explained. "This time, in the 30th anniversary of the Bradford City Fire Disaster, we chose a football theme with a sponsored penalty shoot-out.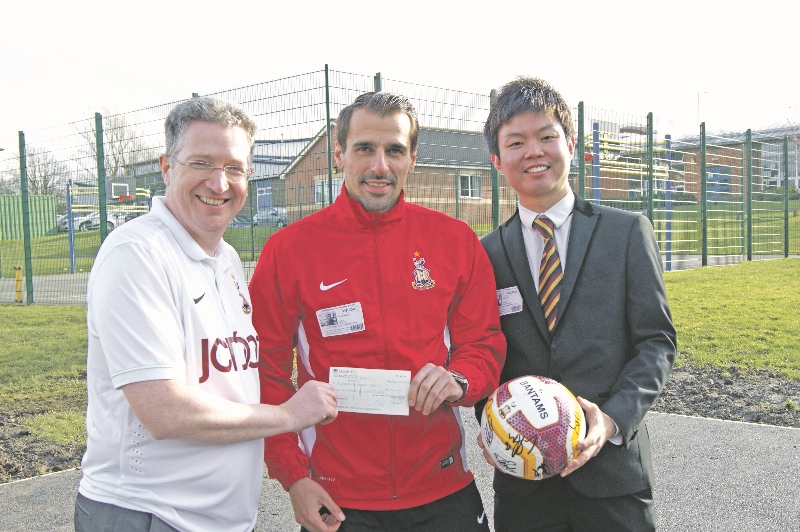 "We are very grateful to all who sponsored the children and are proud of the money-raising efforts of the pupils, as well as their penalty shoot-out skills."
The burns unit is completely funded by the support of Bradford City Football Club and public donations.
Mr Tay, explained how money raised by St Matthews pupils would help ensure the charity can continue to conduct their vital research.
"All money donated to the Burns Unit goes directly towards funding research as it has for the past 30 years," he said.
"We rely on Bradford City Football Club and initiatives like this to keep us running with every donation important in helping us to continue operating.
"We want to say a thank you to the school who have donated this money and well done on hosting such a successful event."