Arguably one of Yorkshire's most prominent marathon men fulfilled his childhood dream of partaking in one of the world's most-famous races. What made it even more significant was the fact that he ran in loving memory of his friend's nine-year-old son, who sadly lost his battle with cancer recently.
Bradford's famous 'Ramadan Runner' and prolific fundraiser from Manningham, Nazim Ali, had self-funded all costs to partake in the legendary Great North Run in Newcastle on Sunday 12th September.
"I am still coming to terms with the thrill of fulfilling a childhood dream by running the Great North Run in Newcastle and Gateshead," he said.
"As a child, I would get up in the morning of the race and watch the coverage on the BBC of all the fantastic runners raising money for a plethora of causes!
"It was also the 40th edition of the world's biggest and most-renowned half marathons (13.1 miles). I joined 57,000 other amazing runners. It was the biggest running event in Britain during the last 17-months."
Nazim not only smashed the half marathon, but also completely obliterated his original fundraising target.
Originally setting out to raise enough funds to buy 100 live goats for the 'Malawi Goat Appeal' in Africa, Nazim, as per usual, exceeded his target, taking it to £7,760. That's enough to provide 310 living goats for milk, helping balance nutritional needs, along with reproducing to give long-term livestock to poor families in Malawi.
Talking about dedicating the run in loving memory Mohammed Haider Rasab, who sadly recently lost his battle with cancer, Nazim said: "I was profoundly saddened at Haider's passing at the tender age of nine-years-old.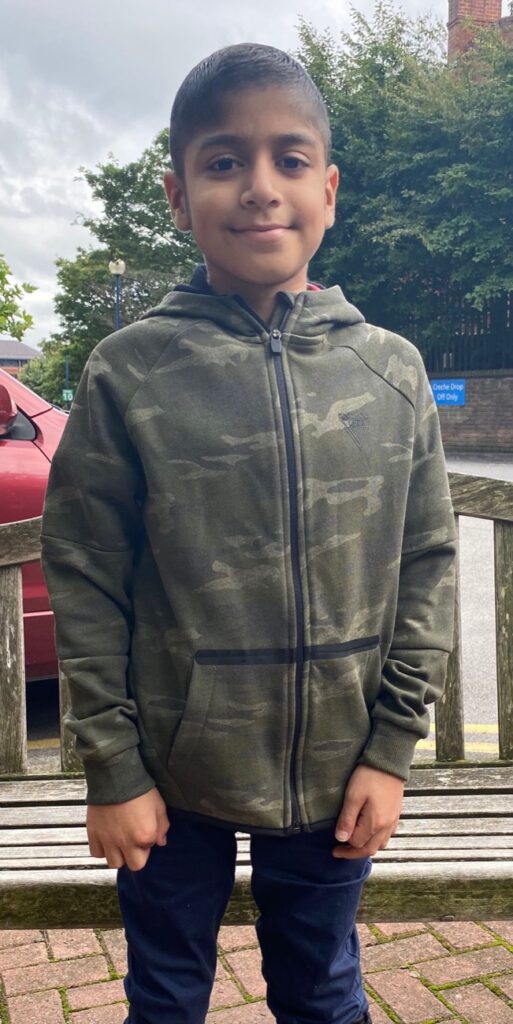 "This brave boy fought stoically against cancer for the last two years. His father Rasab Yaqoob is my childhood friend from Lilycroft Primary School.
"On race day I wore a dedicated t-shirt in Haider's memory, and carried him in my heart.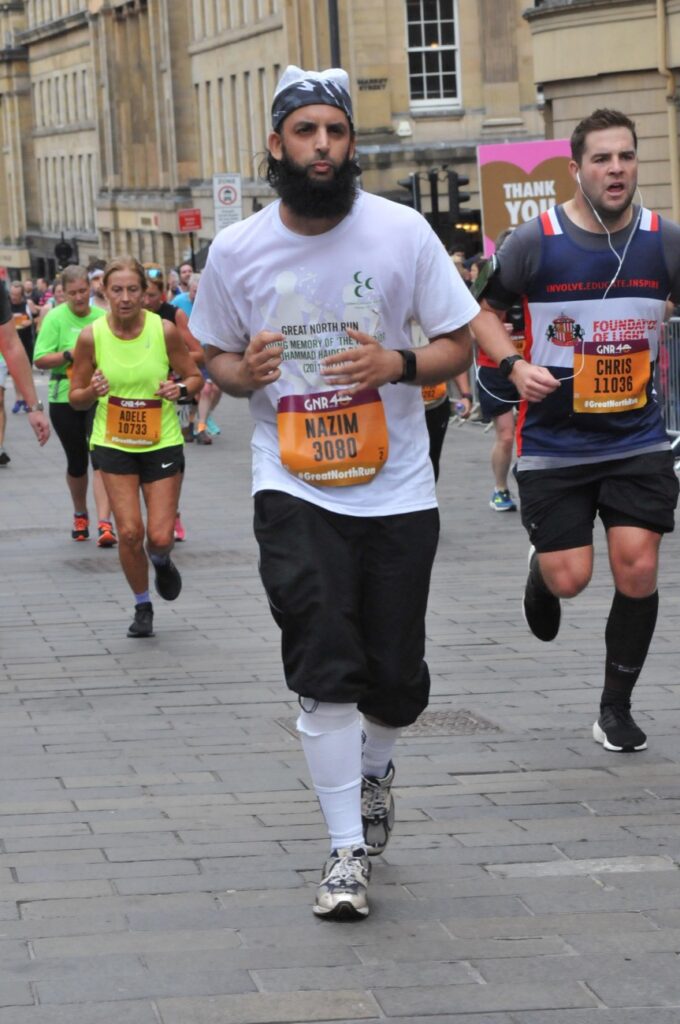 "But during the run, I hit the wall at 'Mile 10'. I kept thinking about the bravery Haider Rasab, who passed away from cancer just three weeks ago – that just spurred me on."
As a token to Haider's father Rasab, Nazim has now gifted the Great North Run race medal so that the family can frame and keep it as a comforting reminder of their son.
Thanking donors and supporters, Nazim added: "The amazing support of the donors who once more have supported me generously, and the phenominal Tyneside crowd who kept encouraging me and to coin a football phrase were my 12th man!
"It was so lovely to be in a proper race environment with all races cancelled since March 2020.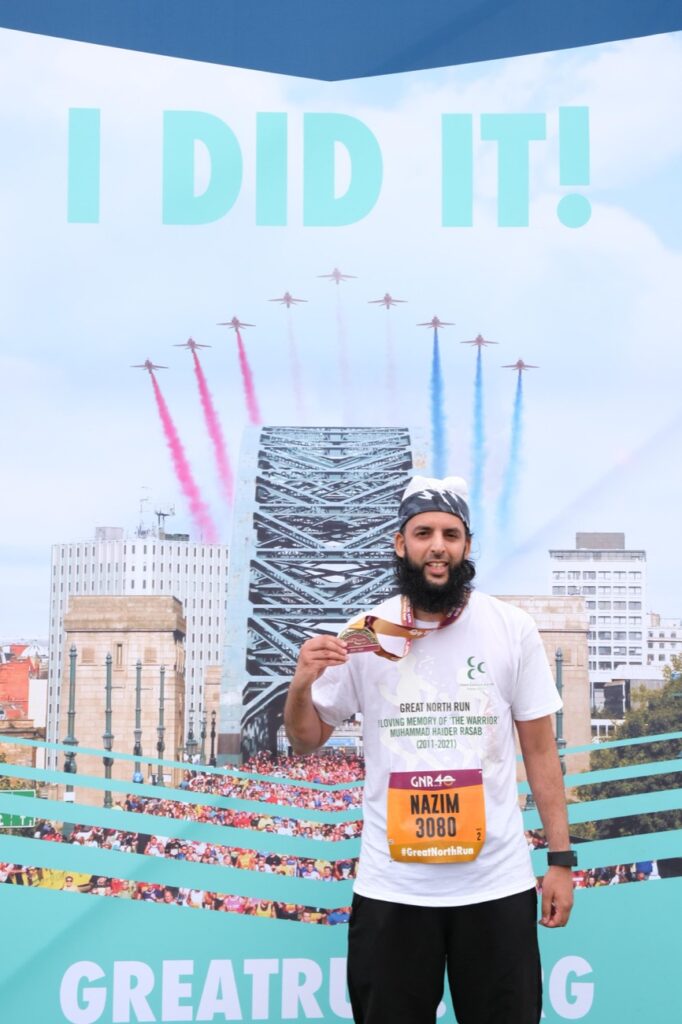 "I completed the Great North Run in a time of 2:30:48 (2 hrs 30 minutes and 48 seconds), which I'm delighted with considering I only started training recently due to my calf injury from my eighth annual Ramadan 10K Run in May 2021."
For almost 24-years, Nazim has been at the forefront of community and humanitarian initiatives at local, national and international levels, receiving national awards in the process.
His epic efforts of the Ramadan 2021 run, saw him completely annihilate his original target.
Nazim raised a staggering £78,751 – enough to build over 60 new two-roomed homes inside northern Syria for internally displaced Syrian refugees. He had initially set out to raise enough for 20 new homes.
So far he's raised over £430,000 for a plethora of causes both home and abroad. He personally pays for all costs for him to go out and deliver aid with his own hands.
Nazim added: "I am eternally thankful to the donors for their kind donations and ongoing support, which is humbling. It's because of you that I am able to do what I do. All this would not be possible without you. God bless you all!"