A young female entrepreneur has built a booming vegan snack business after quitting her job at a global accounting firm.
Anushi Desai at 27 left her role as a management consultant, working predominantly with large financial institutions at KPMG, to follow her dream in launching her healthy lotus-seed snack brand.
Plant Pops started as a side hustle during her previous job, finding that her colleagues were binging on unhealthy snacks to get them through the working week.
Having grown up on healthy popped lotus seeds during her childhood in India, she had maintained the habit of making them weekly for work, but soon realised her colleagues had never seen them. After trialling flavours in the office, she decided to go full-time in 2019.
Work on the concept, branding, initial production run, and sampling to develop flavours took around ten months before Anushi could launch the product via wholesales and then Amazon Launchpad.
"The most important thing for us when starting out the business was to sample our flavours and product across as many people as possible," says Anushi.
"We must have sampled across 100s of people from different backgrounds to get to our starting line-up of Himalayan Salt, Smoked Chilli and Peanut Butter Popped Lotus Seeds.
"This helped us understand what consumers wanted from their snacks and as it turned out, this snack I've been eating since I was a child in India was a real hit, with lots of people never having even heard of a popped lotus seed before!"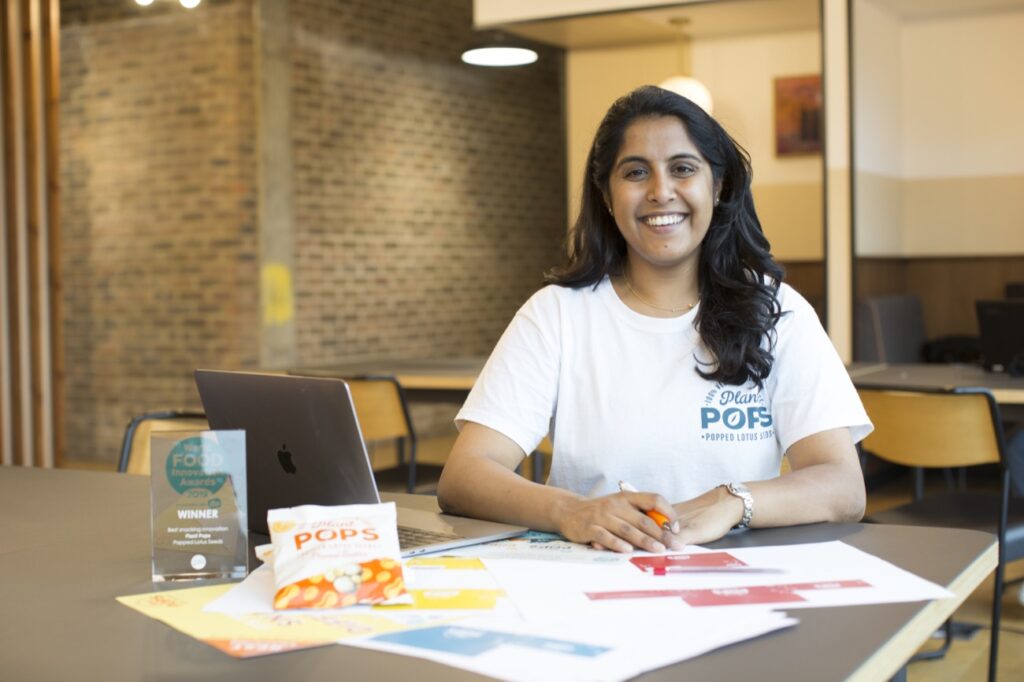 Plant Pops now sell a range of flavours that are all vegan, use sustainably grown lotus seeds, and perhaps most impressively, give back to the communities in India that grow them. Each bag contains 50% less fat than a standard bag of crisps, and 5% of their total profits go directly back to the farmers in India.
Anushi adds: "We wanted to provide a snack that people could feel good about eating, not only for their health, but for the planet.
"Young people are more willing to try new foods, and we've managed to introduce a hugely important food staple from India to a whole new market here in the UK, while rewarding farmers in India for their hard work".
Her business model originally revolved around B2B selling in offices, but when the pandemic hit and offices closed, that model was decimated.
Instead she pivoted to selling online, and since joining major retailers like Amazon in February 2020, their online revenues have risen 18-fold. "What we predicted to be a bad year due to the pandemic actually ended up being very successful as we reached more customers than ever before."