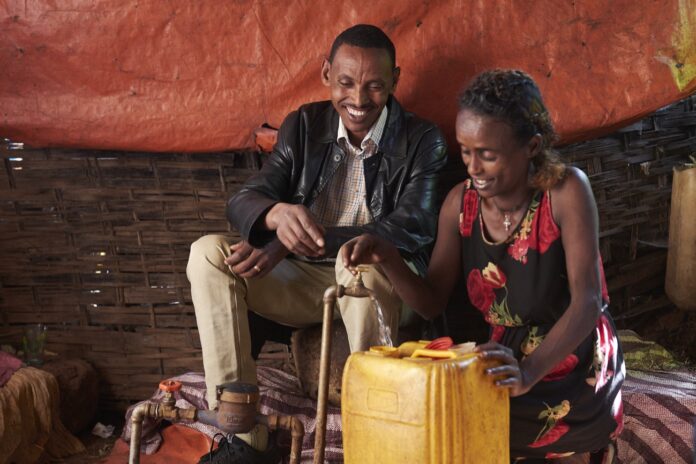 Yorkshire Water has helped keep vital water services in Ethiopia running throughout the Covid-19 pandemic by supporting WaterAid's work across the country, alongside continuing to provide a reliable supply to their customers in the UK.
Over the past seven years, Yorkshire Water has been helping provide sustainable water and sanitation facilities in small towns in Ethiopia, working with communities, utility companies and local authorities to install taps and toilets as well as build the necessary skills and capacity required to keep the systems running, whatever the future holds.
Maintaining a clean water supply helps communities to protect themselves against the spread of diseases, such as Covid-19, and enables local businesses to continue operating in these unprecedented times, providing much needed income for families.
Key workers such as service providers have had to adapt quickly and efficiently to work in a Covid-secure way, whilst ensuring communities do not go without in the face of this global health crisis.
Leyew Animut works for a local water utility in Finote Selam, in western Ethiopia – one of the areas supported by Yorkshire Water.
Leyew maintains water facilities, carrying out daily checks to ensure the system is working well and addressing customer concerns. There is more demand on Leyew's services due to the pandemic, as families and businesses rely on their clean water supplies to stay healthy and productive. He also has to ensure he and his colleagues are operating in a Covid-secure way.
Leyew said: "We are just like the health workers, our work is getting busier. When people can't access water, they think that they could die due to the pandemic. There is a lot of pressure on us because of that."
Before the pandemic, Leyew built an underground pipe system to allow a group of locals to set up a small coffee shop business, providing jobs to six community members.
Enquahunesh used to spend a lot of time each day collecting water, but has now set up a café selling coffee to generate a good income for her family. The coffee shop has been able to stay open throughout the pandemic, thanks to Leyew keeping the water supply going.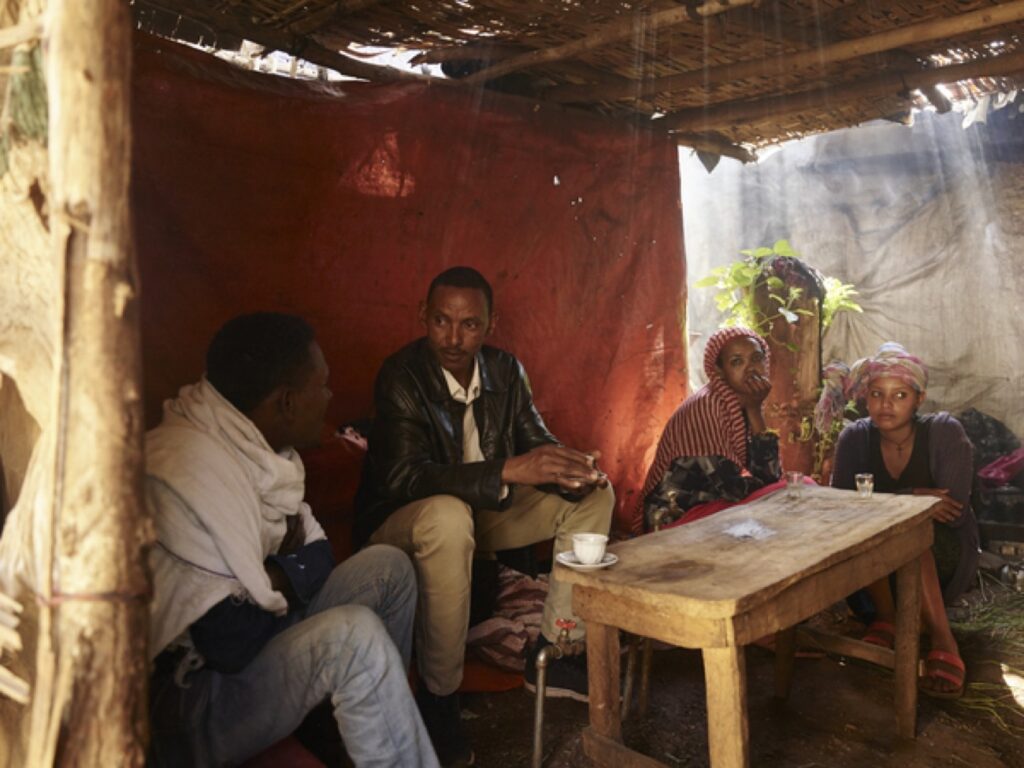 Enquahunesh said: "Before I had access to tap water in my house, I used to roast and sell corn on the street. I always wanted to sell coffee, but I couldn't do that because I didn't have enough water to brew the coffee or to wash the utensils. The biggest advantage is that I can keep the utensils and my house clean. I can also give drinking water to my customers whenever they need. My customers are now very happy to come to my house and have coffee."
WaterAid works closely with the UK water industry to help empower people like Leyew with the skills and training to plan and manage their water and sanitation services, ensuring they are sustainable.
Henry Dixon, Waste Networks Asset Planning Manager at Yorkshire water, said: "Ensuring our services at Yorkshire Water have kept running throughout the pandemic has had its own challenges, we have all had to learn to adapt and work in Covid-secure ways.
"Having visited Ethiopia with WaterAid in 2017, I witnessed the challenges water services in Ethiopia face with extreme weather conditions alone. I can only imagine the additional pressures this pandemic has caused. It is imperative that we work hard to ensure vulnerable communities around the world have sustainable access to clean water."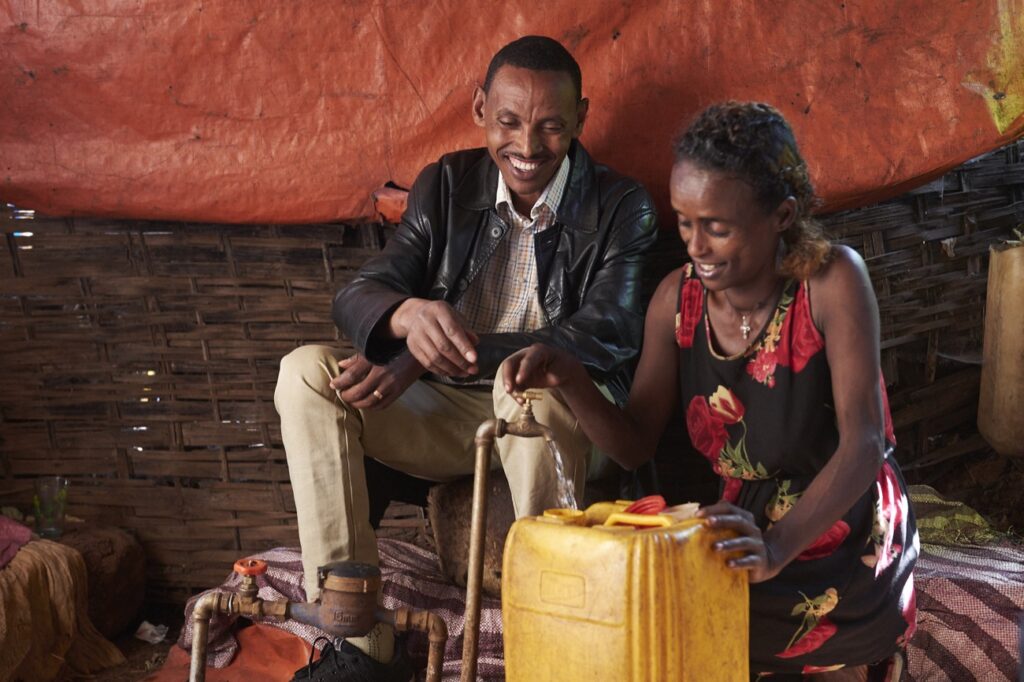 Tim Wainwright, WaterAid's Chief Executive, said: "We are very grateful to Yorkshire Water for helping transform lives through their ongoing support and expertise in providing sustainable water access to communities around the world.
"This past year has presented many different challenges, but clean water is something we all need, whatever the future holds. With it, communities are better able to protect themselves from the spread of diseases like Covid-19 and have the opportunity to get a good education and support their livelihoods."
This winter, WaterAid hopes to raise £3 million to help transform thousands of lives in Ethiopia and across the world through its Future on Tap appeal. Until 4 February 2021, public donations will be doubled by the UK government, up to £2 million, making double the difference in climate-vulnerable communities.
Find out more at wateraid.org.