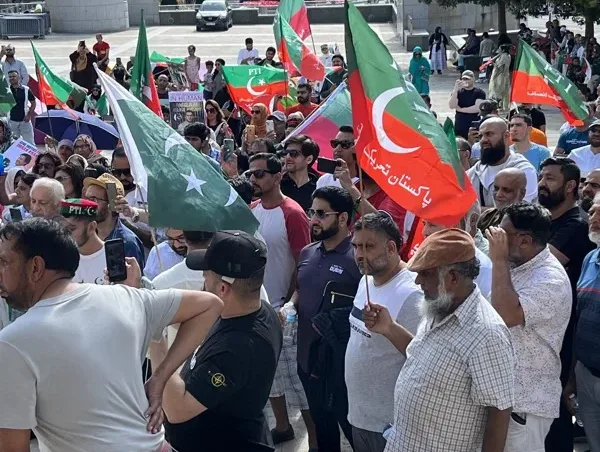 Organised by an independent group of British Pakistanis – 'Leeds Friends of Pakistan & Imran Khan', a peaceful protest saw hundreds gather in support of calls to change the political course of their homeland
The 'Release Imran Khan and allow Free and Fair Elections' protest, at Millennium Square, Leeds on Saturday 9th September was attended by hundreds of individuals.
The rally raised awareness of the increasingly rife human rights violations, suppression of free media, and blatant attacks on Pakistan's democratic processes. 'Leeds Friends of Pakistan & Imran Khan', hope their efforts will assist in making a change.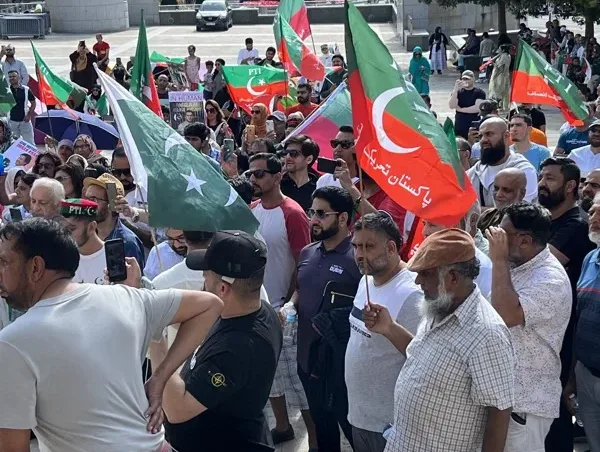 The event began with Tilawat-e-Quran by Hafiz Saleem Hussain, with the recitation of Surah Ad Dhuha, in which Allah consoles the Prophet PBUH during a time of difficulty and despair.
It was then followed by a series of keynote speakers which included Rukhsana Khawaja – a long-time supporter of Imran Khan, Azhar Siddiq – Imran Khan's solicitor, Abid Hussain – local businessman and philanthropist, Arshad Khatana – chair of Leeds Council of Mosques, Amjad Bashir – former MEP, to mention a few.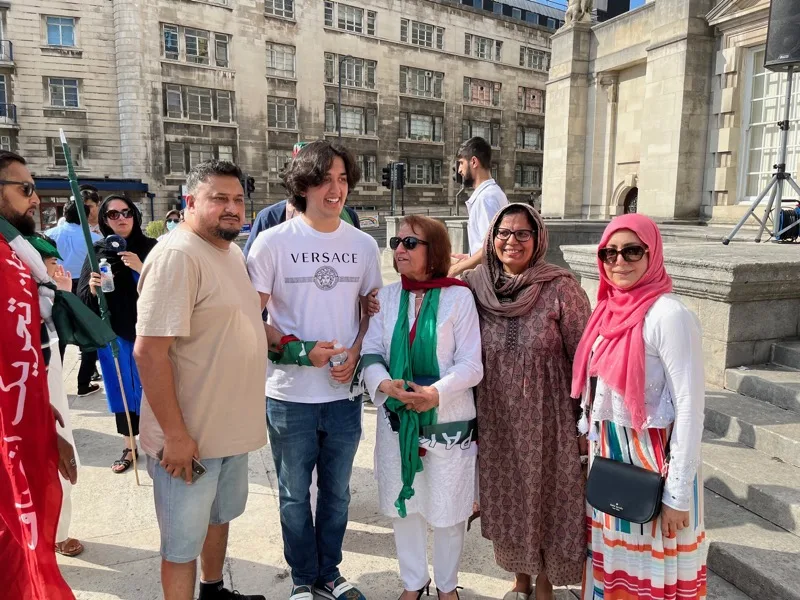 Vocal critique of the Pakistan government, the famous London-based law student Shayan Ali – known for 'rattling the cages' of political quarters in Pakistan, particularly those of Nawaz Sharif and Asif Ali Zardari, also attended as a special guest speaker.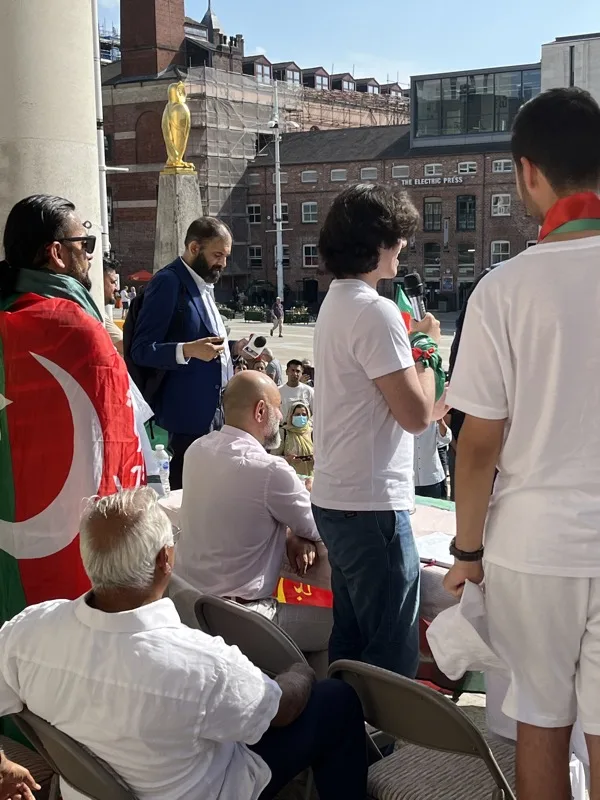 Shayan's brazen calls for holding the country's leaders accountable has been met with numerous attempts to be legally suppressed by the Pakistani government.
Event organiser, Mohammed Arif of 'Leeds Friends of Pakistan & Imran Khan' group, said: "Pakistan is facing an existential threat where the country's Constitution is being violated, rule of law ignored, and human rights abused daily.
"Millennium Square was alive and humming with protesters calling for justice and democracy.
"The Pakistan and PTI flags, banners, and children dressed in Pakistan and PTI colours, brought a carnival spirit to the centre of Leeds.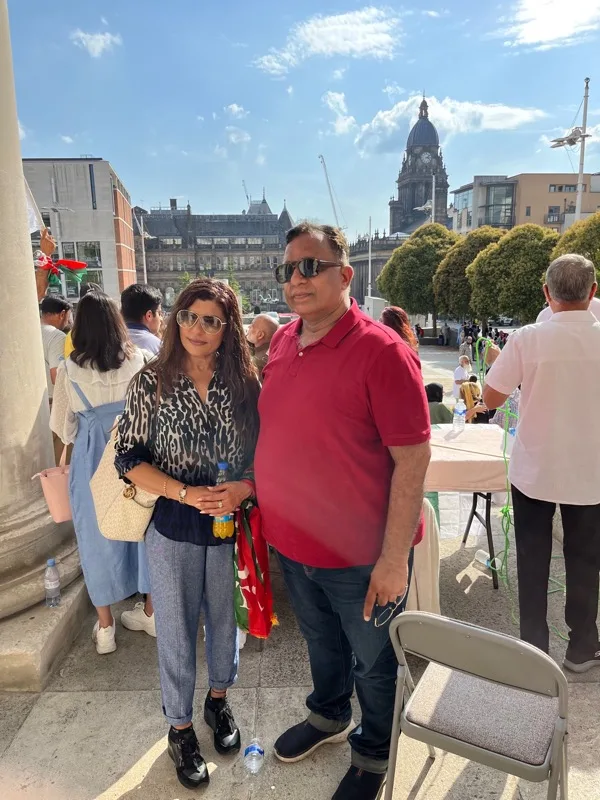 "Despite the extremely hot weather on the day, it was pleasing to see people turn up including women and children, to support Imran Khan and raise their voices against the injustices taking place in Pakistan.
"We want to thank all our attendees for supporting our protest, the success of which was all down to their participation. The mix of Urdu and English speakers ensured we catered for all our participants.
"The highlight of the protest was our guest speaker, Shayan Ali, the young activist who has been campaigning tirelessly to have Imran Khan released and exposing the corruption of the ruling elite.
"Shayan aroused the passions in the crowd, highlighted the illegal detention of Imran Khan.
"His commitments to campaigning until Imran Khan is released, see him carry out protests in every city across United Kingdom. His message for everyone is to write to our MPs and politicians to speak up on the tyranny that is the modern-day Pakistan."