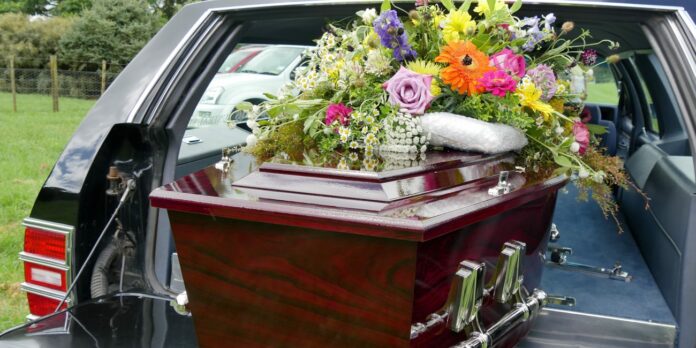 The restriction on mourners from entering crematoria buildings is to be lifted on funerals due to take place in Bradford from 8 June. The total number of mourners allowed to attend cremations and burials is to increase from 10 to 20.
Bradford Council originally imposed the prohibitions to prevent the spread of Coronavirus (Covid 19) between mourners, funeral directors and crematorium staff.
During the height of the outbreak there were almost double the number of cremations taking place in Bradford's three crematoria, Nab Wood, Scholemoor and Oakworth. This made it impossible to ensure the safety of everyone if mourners were allowed inside the buildings. Bradford Council – along with fellow local authorities in West Yorkshire – took the agonising decision to limit mourners attending funerals to a total of ten and to prevent them from entering the chapel.
The latest information shows that the number of funerals is falling and that it will be possible to implement arrangements allowing up to 10 mourners to enter the crematoria buildings at funerals booked to take place after 8 June to attend a short service/ceremony. Another 10 mourners will be able to attend the funeral but for the time being they must remain outside the building.
The link below leads to the revised guidance from Public Health England (PHE), published on 18th May, which details who may attend funeral services and the steps necessary to ensure the safety of all concerned.
https://www.gov.uk/government/publications/covid-19-guidance-for-managing-a-funeral-during-the-coronavirus-pandemic/covid-19-guidance-for-managing-a-funeral-during-the-coronavirus-pandemic
All mourners both outside and inside will have to follow the social distancing rules, with markers and barriers in place to help people.
There will also be other safety procedures such as hand sanitiser available inside the buildings and plastic chairs which can be cleaned easily between services. Services will not be allowed if more than 10 people enter the building.
Waiting rooms will remain closed to the public but toilets will be available at the crematoria.
There will also be a change from the same date for burials. For funerals taking place from 8 June, up to a total of 20 mourners can attend a graveside funeral service as long as social distancing measures are strictly observed throughout the open air ceremony.
Cllr Sarah Ferriby, Bradford Council's Executive Member for Healthy People and Places, said: "Preventing people entering the chapel was one of the hardest decisions we have had to make to prevent the spread of Coronavirus and save lives.
"We are well aware of how much distress was caused but we had no choice. Now the situation has changed and the number of funerals has reduced, we are relieved to be able to ease some of the restrictions for those saying goodbye to loved ones.
"I want to make a plea to everyone attending funerals not to breach any of the social distancing guidelines imposed to keep everyone safe. It is imperative that we stick to the rules to ensure we don't have to go back to tighter restrictions."
Families who were unable to hold a funeral service while the tightest restrictions were in place may want to arrange, through their funeral director, a service to be held in the future when social distancing regulations have been lifted.