New Netflix documentary series 'Indian Matchmaking' is savagely honest and completely reflective of societal flaws
Arranged marriages are commonplace in South Asia, with stats revealing that almost 90 per cent of all marriages in India are fixed by parents. So of course exposing the lives of traditionalist, and mainly Hindu families, would make a great entertainment… right?
Featuring an elite India matchmaker from Mumbai, who visits families in their plush homes, Sima Taparia AKA 'Sima Aunty' is the 50-something-year-old quintessential scrutinising desi aunty jee at the epicentre of the viral show 'Indian Matchmaking'.
She helps struggling singles find suitable matches by scouring her rather significant and ever-expanding database of potential candidates who fit the "demands" of the prospective brides and grooms to be.
Caste, fairness of skin colour, height, wealth, all come into play, along with the repetitive statement that girls must "adjust their mindsets" and be willing to "compromise" to her new husband and his family. Her obliviousness to her own political unawareness is brutal.
Just minutes into the very first episode, Ms Taparia reveals the high stakes of marriage for the richest families in the world's second-most populous country.
"The two families have their reputation and many millions of dollars at stake," she says in a matter-of-fact tone, before spelling out the criteria for successful union to viewers: "In India you have to see the caste, you have to see the height, you have to see the age . . . then I match," she says.
'Indian Matchmaking' has stripped naked the pretence of what arranged marriages in India are all about, and exposes it for what it really is – a hard-nosed transaction – a vetted alliance of people who are societally equal to each other.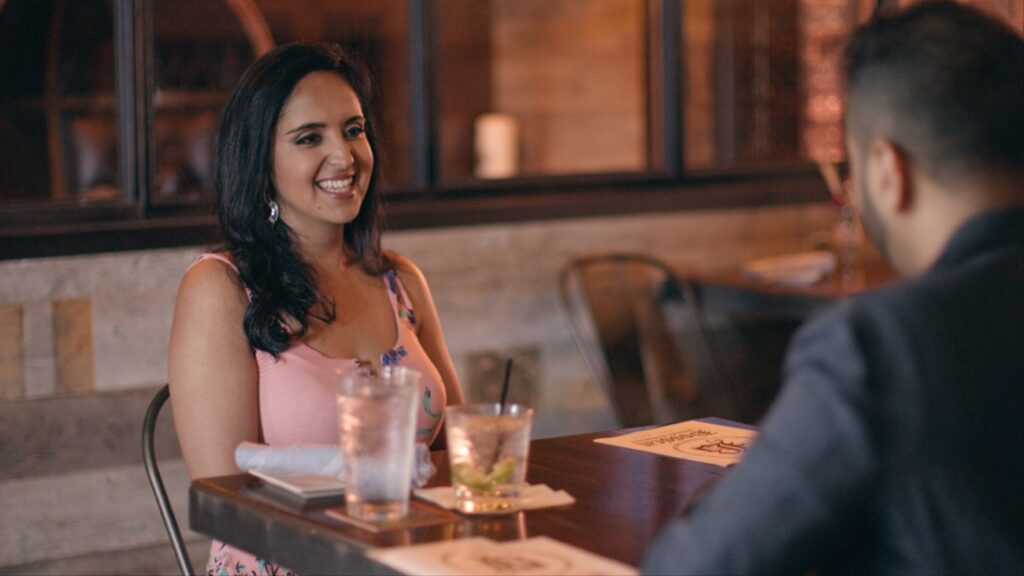 Although caste discrimination has been outlawed in India, just five per cent of Indian marriages are inter-caste, reported the India Human Development Survey in 2014, while 20 per cent of urban households said they still practised "untouchability".
With the internet abuzz with memes and jokes of Sima Aunty, many criticising her of sexism, promoting misogyny and casteism; heated introspective debates of out-dated customs of the 'arranged marriage business' have called it as India's most antiquated institution.
But despite the rave on social media – some saying they love the show, and others saying they hate it, it seems people are fascinated with the show. Since its release earlier this month 'Indian Matchmaking' has raced to the top of the charts for Netflix in India.
In the show Ms Taparia describes marriage as a familial obligation.
Traditionally, arranging marriages has been the job of family priests, relatives and neighbourhood aunties. But in more recent years, parents will trawl through matrimonial columns in newspapers to websites, uploading videos of their requirements so they can find a suitable match for their children.
Admitting that she doesn't charge a fee, but rather works on "good-will", Ms Taparia flies across India and indeed the world, to meet eligible bachelors and bachelorettes giving us a sneak peak into their lives and personalities. Gathering biodata during the meeting, she creates a profile of her client and an almost clinical shopping list of what they are looking for.
Her clients biodata is a CV that covers basic details such as height, weight, skin tone and caste (social class), as well as family name and, among Hindus, lineage. The importance of the horoscopes is paramount here, including when they are born. It includes birth date and time. These are used to check compatibility between the prospective couples and their families.
She also consults astrologers and even a man deemed a face-reader over whether a match would be auspicious or not.
She is often seen talking about her clients – mostly the independent women – as "stubborn", saying that they need to "compromise" or "be flexible" or "adjust" if they are to find a groom.
The docuseries follows chaperoned meetings in plush settings, and Sima Aunty's clients going on dates and providing feedback of what they thought of her recommended candidate.
Quite surprising though, is that affluent, successful Indian-American clients who have tried dating apps are resorting to traditional matchmaking and astrology for a chance to help them find a partner. The vast majority of them are people in their thirties looking to find a made-to-order happily ever after.
Despite all the controversy and cringe-worthy moments, the reality series is a fascinating glimpse into the Indian, particularly Hindu cultural traditions surrounding finding a mate and planning a wedding.