A young Leeds man will be taking the helm to expand a Duchess of Kent charity which supports young people in fulfilling their musical potential.
Minhaz Abedin has been appointed CEO of Future Talent, a charity founded by Katharine Kent and former Headmaster of King's College School in Cambridge Nicholas Robinson.
During his teenage years, Minhaz represented the voices of young people, from the House of Commons to the United Nations.
Now 22, he will lead the charity in its mission to support talented young musicians across the UK with financial bursaries, professional mentoring and opportunities.
Minhaz begins as the new CEO by leading on opening a second office in the North of England in 2021.
In three years, the charity hopes to double the number of young musicians it currently supports and Minhaz has been awarded the responsibility to achieve that.
From first lobbying his MP at the age of 10, Minhaz has sky-rocketed from local politics to international diplomacy.
He has gone from speaking at the Dispatch Box of the House of Commons to representing the views of millions of young people in the United Nations.
On his decade long journey, Minhaz has won the Diana Award, worked alongside world leaders and currently sits on the board of a global charity as one of the youngest trustees in the world.
"I've seen first-hand how difficult it is for young people from struggling backgrounds to receive the necessary support to fulfil their destinies.
"By leading Future Talent, I will be able to reach into communities across the nation and offer financial and developmental support to the gifted young musicians who need it most. That is how we'll make a lasting impact, by allowing passionate young people to access equal opportunities for success."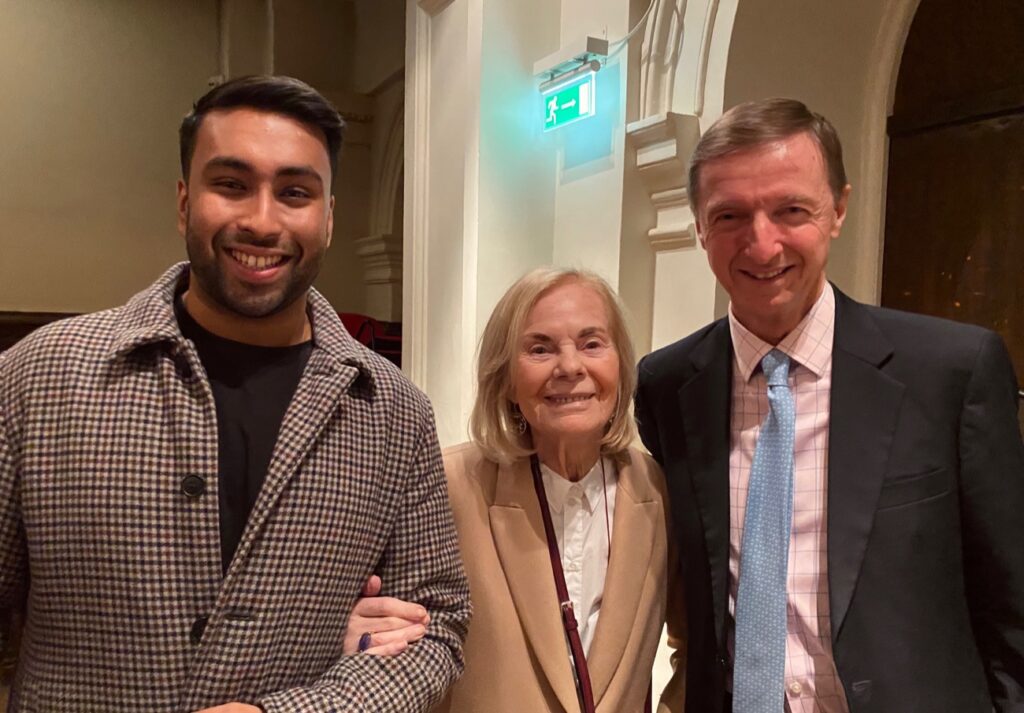 HRH The Duchess of Kent and Nicholas Robinson, Co-Founders of Future Talent, said: "We have exciting plans for the expansion of our work in the UK and Minhaz has the energy, ideas and experience to lead this growth and to ensure that our young musicians will continue to get the vital holistic support that we offer and to give them a future with exceptional possibilities."
The Duchess of Kent is passionate about the power of music and particularly the positive impact that music can have on young people.
For a number of years The Duchess of Kent taught music at a primary school in Hull. During this time, she soon recognised there were many children and young people of considerable talent who needed more financial support to fulfil their musical potential.