An inspirational eight-year-old schoolboy from Bradford has constructed his own mosque in his playroom at home during the coronavirus lockdown.
With mosques and schools across the country shut, avid Minecraft player Yahya Murad Hussain had a lightbulb moment when he set eyes upon the large cardboard packaging from a desk the family had ordered.
The creative youngster announced to his parents that he'd love to build a mosque in his playroom for prayers and reading when he's completed the daily tasks set by his teachers at Bradford Grammar School.
Using the packaging which was destined for the recycling bin, and bits and bobs around the house, Yahya roped-in help from pharmacist mum Auzma and businessman dad Murad.
Wanting to recreat Masjid an-Nabawi (Mosque of the Prophet PBUH) in Madina, Saudi Arabia, he asked mum and dad if they could assist in helping with the design and geometry.
The family were fortunate to complete Umrah last year, and so the young student sought inspiration from his experiences in Saudi Arabia.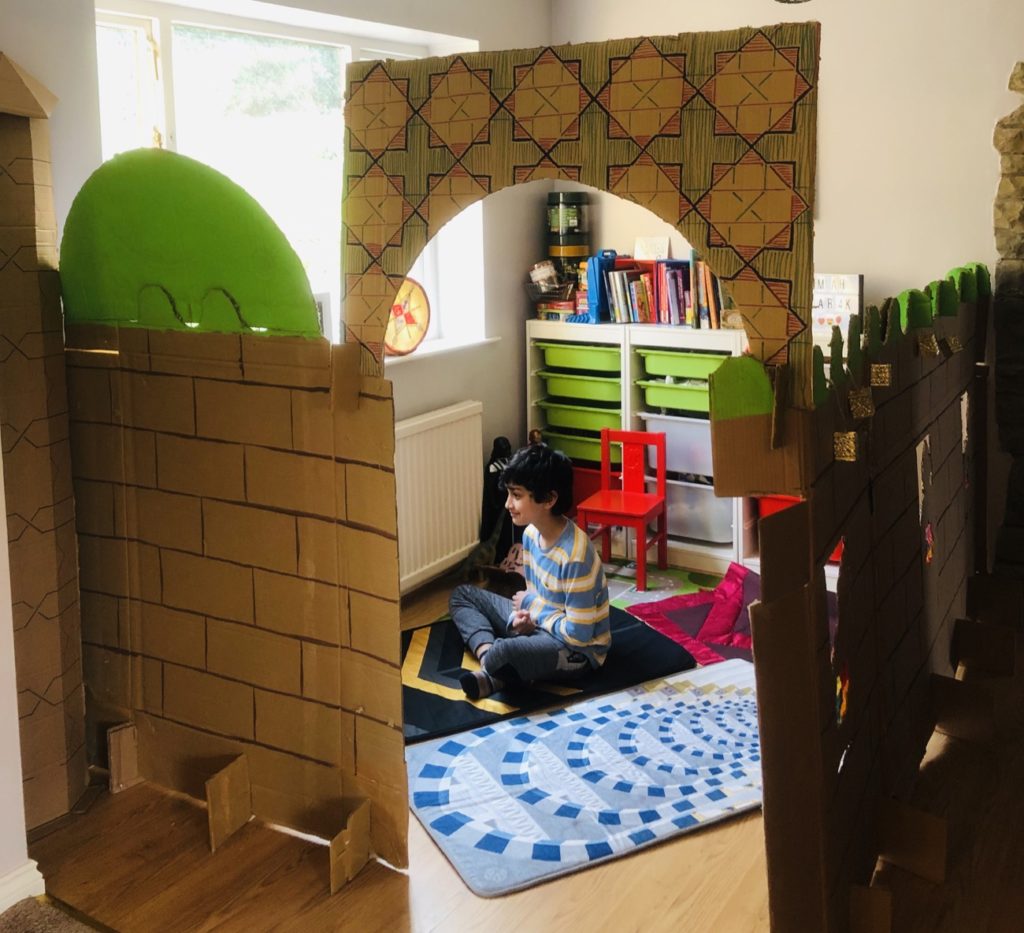 The iconic Masjid an-Nabawi is deemed the second most holiest site from Muslims across the globe. It was originally established and built by prophet Muhammad (PBHU), and sat adjacent to where he resided in 622 CE.
"I decided that it would be really great if I could build a mosque in my playroom," explains Yahya.
"It took a bit of time – around a week to build, and dad helped me with cutting out the tricky bits. I really liked making the stained-glass windows with sweet wrappers, and my favourite part was painting the green dome."
Decorated with fairy lights inside, Yahya's mosque serves as a tranquil hub: "I spend quite a lot of time in there – I love to read. One of my favourite books is 'Riding A Donkey Backwards', it's really funny – you should read it," recommends Yahya to Asian Express Editor Andleeb Hanif.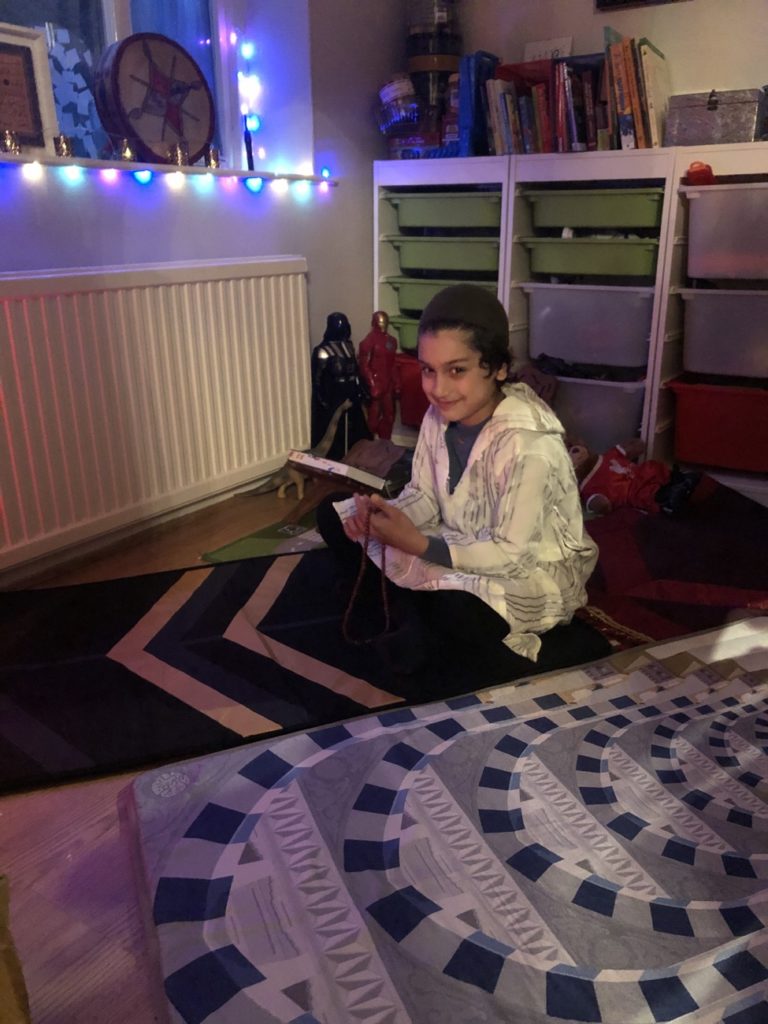 Mum Auzma says that Yahya's idea to build a mosque in his playroom came as wonderful surprise. She said: "He's had quite a bit of attention since he built the mosque and Yahya, being himself, has taken all of it in his stride.
"When he asked us if he could build it, we were thrilled with the idea.
"And now that Yahya's story has gained traction, it's a brilliant way of enforcing to children that if you do something positive – something with pure intentions, it will be recognised."
The confident, creative young man, who preaches prayer five-times a day said, speaking to Asian Express: "When it's time to pray, I carry out the Adhaan (call to prayer), and we all read namaaz (prayers) together.
"When I'm in my mosque, it makes me feel really happy and safe.".
With the challenges of lockdown particularly difficult for young children, he says he misses his Brazillian Ju-jitsu and horse-riding lessons, swimming, archery, playing basketball and cricket.
Talking about Ramadan, Yahya said he felt very sad that he couldn't see his cousins and go to the mosque for Taraweeh (supplementary Ramadan prayers).
"It's really sad that everybody can't go and see each other, I hope the lockdown ends soon.
"Even though we can't go to our main mosque, we will do Taraweeh prayers at home in the mosque I've built.
"I think if someone can, they should also build a mosque at home, especially because it's Ramadan."