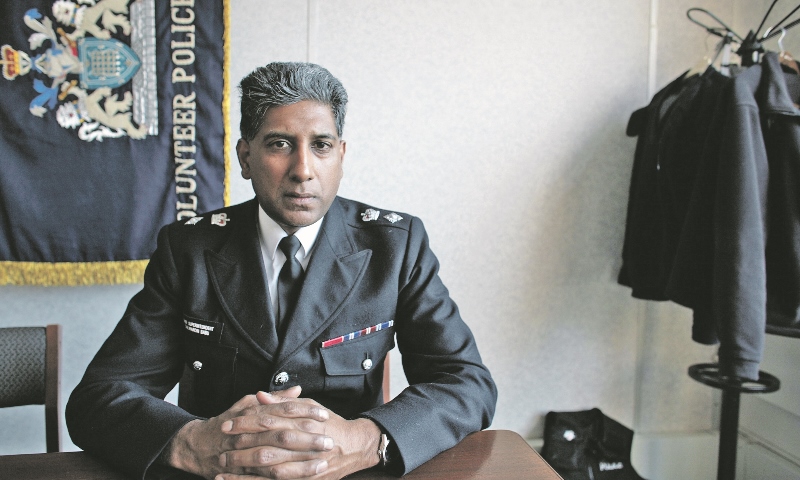 A former senior Muslim police officer has described the Government's anti-radicalisation Prevent strategy as 'a toxic brand'.
Dal Babu, who retired as a chief superintendent with the Metropolitan Police in 2013, said most Muslims are suspicious of the scheme and see it as something used for spying on them.
With an annual budget of £40 million, Prevent is one of four strands of Contest, the acronym given to the Government's multi-pronged counter-terrorism strategy.
But the programme, which is aimed at stopping people becoming terrorists, has come under the spotlight after hundreds of Britons are believed to have travelled to Syria to join Islamic State (IS), including three London schoolgirls who fled the UK last month.
Mr Babu, who was chairman of the Association of Muslim Officers within the Met, told the BBC: "Sadly, Prevent has become a toxic brand and most Muslims are suspicious of what Prevent is doing.
"This is unfortunate but a reality and the Government needs to develop a co-ordinated strategy to safeguard vulnerable children who are being groomed by IS.
"Many Muslims see Prevent as spying and those Muslim organisations who have taken Prevent funding have a considerable credibility gap within the Muslim community."
Last year it was revealed that counter-terror officers had received 77 reports from families through the Prevent programme, some of which enabled police to catch aspiring terrorists.
But Mr Babu said there was a 'lack of knowledge' around race and faith issues which was 'amplified considerably with  more junior officers who perform the role of implementing the Prevent strategy'.
Sir Peter Fahy, a vice president with the Association of Chief Police Officers (Acpo), defended the Prevent programme and said parents must take responsibility for ensuring their children do not become radicalised.
"The prime responsibility for stopping young people from going to Syria, and thinking about that and being attracted by Isis, has to lie with parents," he told the BBC Radio 4 Today programme.
"If there is one thing possibly we have made a mistake in Prevent, it is we have created the impression that somehow that is the job of the police."
Sir Peter said it was difficult to measure the success of a programme aimed at preventing terrorism but 'the success rate here is that no bombs have gone off'.
He added that many Muslim leaders recognised they had not given a 'clear enough message' that extremism and travel to Syria is 'wrong'.
"They've realised they've given space for too many extremists to speak up for the Muslim community rather than others," Sir Peter said.
"They absolutely realise it's their responsibility to encourage and prevent young people from going to Syria.'
A Home Office spokesman said: "As a country, we must consistently challenge the twisted narrative of extremism.
"This Government fundamentally revised the Prevent strategy in 2011 to ensure it challenges terrorist ideology, supports people who are vulnerable to being drawn into terrorism and works with sectors and institutions where there are risks of radicalisation.
"Most importantly, we changed Prevent's objectives so it also deals with non-violent extremism."
He added that the Home Office was drawing up a new strategy which deals with 'the whole spectrum of extremism'.