It certainly is a very sad goodbye to Bradford's oldest woman who passed away recently.
Katari Kaur had decorated the Asian Express for numerous years with features of milestone birthdays and wedding anniversaries.
---
Not only was she the city's oldest resident, but also enjoyed the status of longest married woman in Britain during her 90-year-long marriage to husband Karam Chand. Mr Chand sadly passed away in 2016 just shy of 111-years-old.
Mrs Kaur's funeral was an elegant gathering, where she was taken by horse drawn carriage from the family home to Scholemoor Cemetery.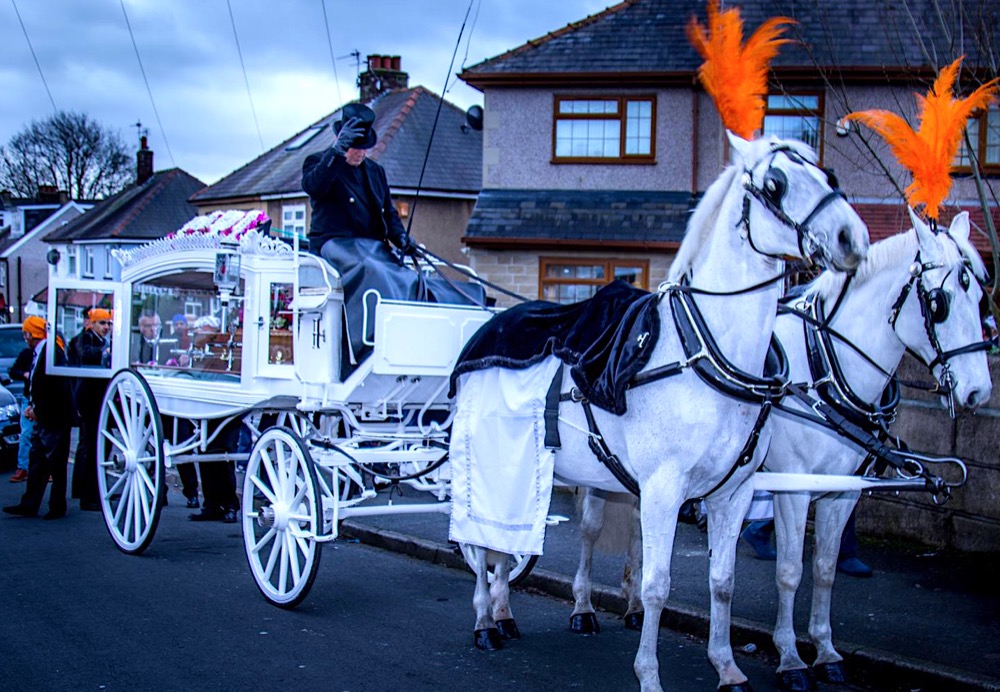 Dozens of relatives from across Mrs Kaur's four generations attended the funeral ceremony.
She leaves behind eight children and 27 grandchildren and dozens of great-grandchildren.
Her son Paul spoke to Asian Express with great love for his mother.
"She has left a huge hole in our hearts and lives," said Paul.
"My mother was very well-respected in Bradford, she was always very warmly received by everyone.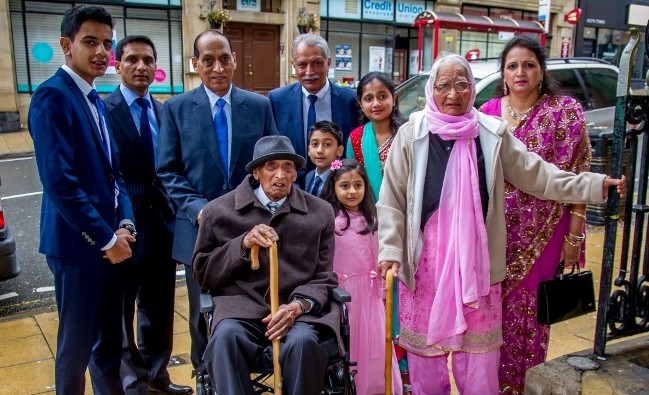 "While my father was still alive they were guests-of-honour at many community events and were invited to open The Broadway shopping centre in 2015.
"They even had the honour of attending Her Majesty's tea party held at Buckingham Palace in May 2013, where they met the Queen and other members of the Royal Family.
"I speak for our entire family when I say that we are incredibly proud of our parents.
"We will miss them sorely as they have played such an important role in our lives. We will forever cherish their memories."
Mrs Kaur and Mr Chand were regular celebrities in the Asian Express newspaper, and found international acclaim by vast media coverage.
In a recent interview with Asian Express, she had revealed her secret to her good health and long-life are.
Mrs kaur had said: "I have always eaten good wholesome food, there's nothing artificial in my diet. Things like butter, milk and fresh yoghurt are what I like."
Her husband, Mr Chand, was born in a small rural village in the Punjab, northern India, in 1905, going on to marry his wife in an arranged Sikh ceremony at the age of 20.
The couple travelled to Bradford in 1965 as Mr Chand began working in the local wool mills before the pair retired in Girlington in the city.