A man who killed his pregnant ex-wife by firing a crossbow at her has been sentenced to life imprisonment to serve a minimum of 33 years.
After being discovered by Imtiaz, Unmathallegadoo chased him into the house holding the two crossbows.
Imtiaz told his wife to run and she fled up the stairs of the house. However, Unmathallegadoo fired an arrow at her before she reached the landing.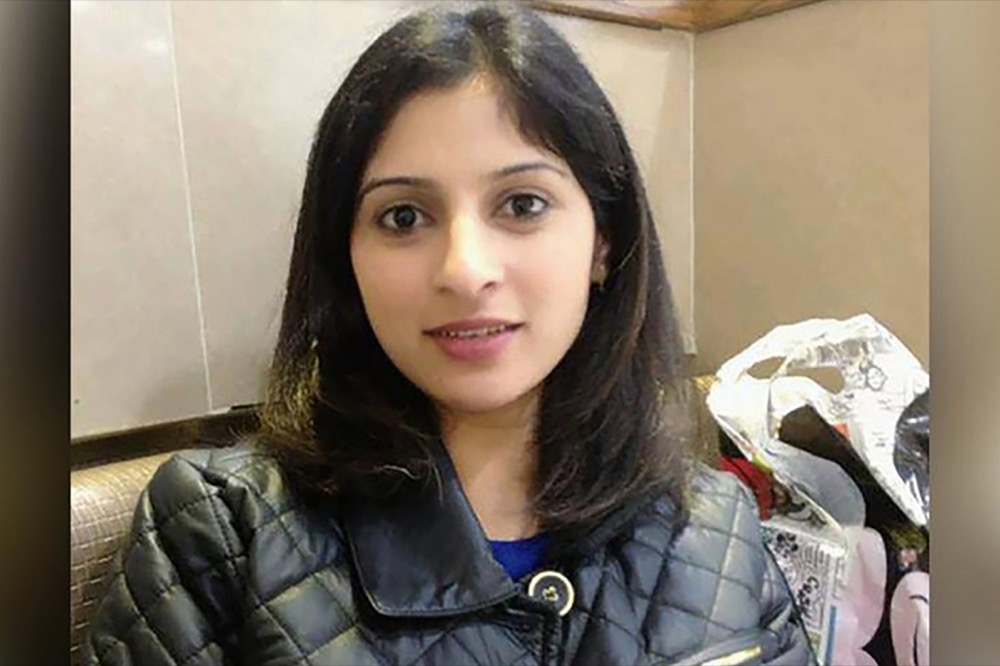 The arrow, which measured 18 inches, entered Sana's body in her hip and travelled up through her body. By extreme fortune, it missed the unborn baby.
Unmathallegadoo was disarmed at the scene by his son, who lived in the house.
Baby survived
Sana was treated by paramedics from the London Ambulance Service (LAS) at the scene before being taken to hospital.
An emergency caesarean was carried out to deliver the baby boy, who was initially not breathing but was revived by medical staff.
Despite efforts to save Sana's life, the injuries caused to her internal organs, including her stomach, liver and heart, led to her suffering a heart attack.
A post mortem established her cause of death as complications arising from internal bleeding.
Plotted Murder
Unmathallegadoo was arrested at the scene on suspicion of attempted murder. He was taken to an east London police station and was subsequently further arrested for murder.
An investigation by detectives from the Met's Homicide and Major Crime Command revealed he had started making preparations for the attack several months earlier.
Analysis of his online purchases showed he purchased a crossbow in March 2018, at a total cost of more than £1,000.
He also ordered archery arrows, broadheads and bolts from a number of different internet suppliers, via eBay. In May 2018, Unmathallegadoo purchased another crossbow from another supplier.
A handwritten note found in a jacket belonging to Unmathallegadoo suggested he had conducted surveillance on the Applegarth Drive address.
In October 2018, Unmathallegadoo had asked his daughter whether the shed in the back garden was locked.
Day of murder
On the day of Sana's murder, Unmathallegadoo was discovered after Imtiaz went outside to put an empty television box in the shed.
When detectives searched the shed after he had been arrested, they discovered a selection of crossbow arrows, a black rucksack containing toiletries and personal items as well as a pair of scissors and roll of duct tape.
There was also a chart marking the dates and times of the movements of occupants of the house.
Unmatahallegadoo did not answer any questions when he was interviewed by police.
During the trial, he told the jury had been aiming the crossbow at the bannister and had not meant to kill his ex-wife.
Scotland Yard statement
Detective Sergeant Amjad Sharif of Scotland Yard leading the investigation, said: "At a time when she should have been happily looking forward to the birth of her new child, Sana Muhammad was killed in cold blood by her ex-husband, Ramanodge Unmathallegadoo.
"Driven by feelings of bitterness and jealousy towards his ex-wife, who had remarried and started a new life, the defendant fired a crossbow, loaded with an 18-inch arrow. Sana, who was eight-months pregnant, had been running away up the stairs and posed absolutely no risk to him. By extreme fortune, the arrow missed the unborn baby.
"The injuries suffered by Sana as a result of the arrow penetrating 14 inches into her body were catastrophic. The force of the crossbow bolt caused damage to her intestines, stomach, liver and heart. It is clear the crossbow used to kill Sana, which was legally bought and owned by Unmathallegadoo, was intended to be used as a lethal weapon.
"The circumstances and detail of the case are harrowing and I would like to pay tribute to the strength and dignity of Sana's friends and family, some of who have given evidence during the trial. Unmathallegadoo's actions on the 12 November 2018 have left six children, including a newborn baby, without a mother and a husband mourning his wife."
"We all feel lost now"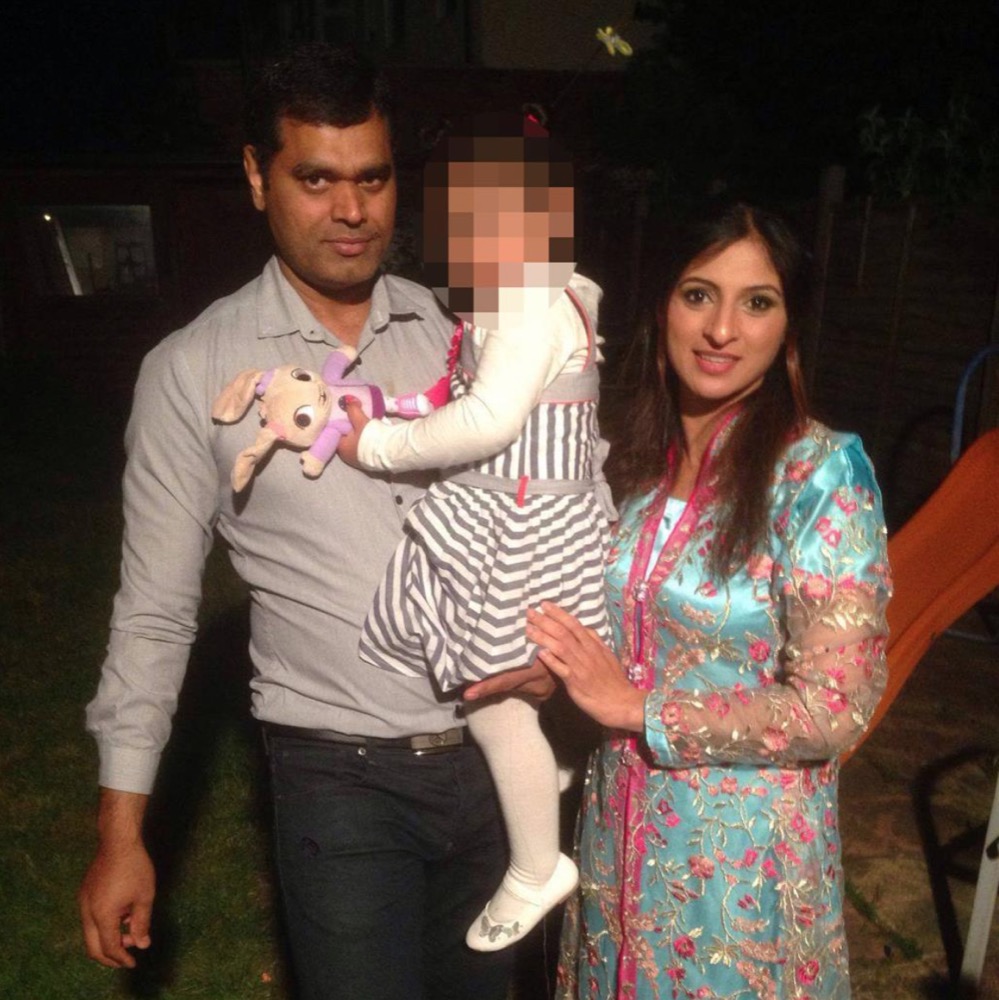 Imtiaz Muhammad, Sana's husband, said: "Sana was a very outgoing and bubbly type of person. She was very friendly, talkative and always made me laugh. She was my soul mate, my best friend, my wife, my companion and my everything and I love her dearly.
"Sana was a very family-orientated woman who brought up our kids while I went to work.
"She had strong family values and believed children should be greeted by a parent and loved when they got home from school. We had our future together. We had a very strong bonding with all our kids. Ram has finished everything. We all feel lost now.
"Ram must have been very jealous of the life Sana and I had and that we were living a happy life. Sana was feeling scared since Ram had started seeing the kids. She would always say 'Ram does not forgive and forget' he likes to create trouble no matter if he loses everything."