Two primary school sisters made their television debut showcasing the culinary delights from their home city Bradford.
Fatimah, 8, and Tayyibah, 6, appeared on a children's CBBC show 'All Over The World', where presenters and guest hosts travel across the UK and world to highlight unique attractions and events.
The girls are daughters of Yorkshire born and bred Waqar Ali who now runs his family's renowned Sweet Centre restaurant in Lumb Lane, Bradford.
The opportunity arose for the girls after Waqar received an email from the BBC for a series, and were looking for children to partake in fun, cooking and comedy.
"Fortunately Fatimah and Tayyibah both fitted the description and credentials to participate in the show," says Waqar.
"The series was to be filmed with some of the best-catering outlets in the UK with an element of cooking and comedy.
"And so, the girls and I were asked to make a popular traditional Asian sweet dessert for viewers."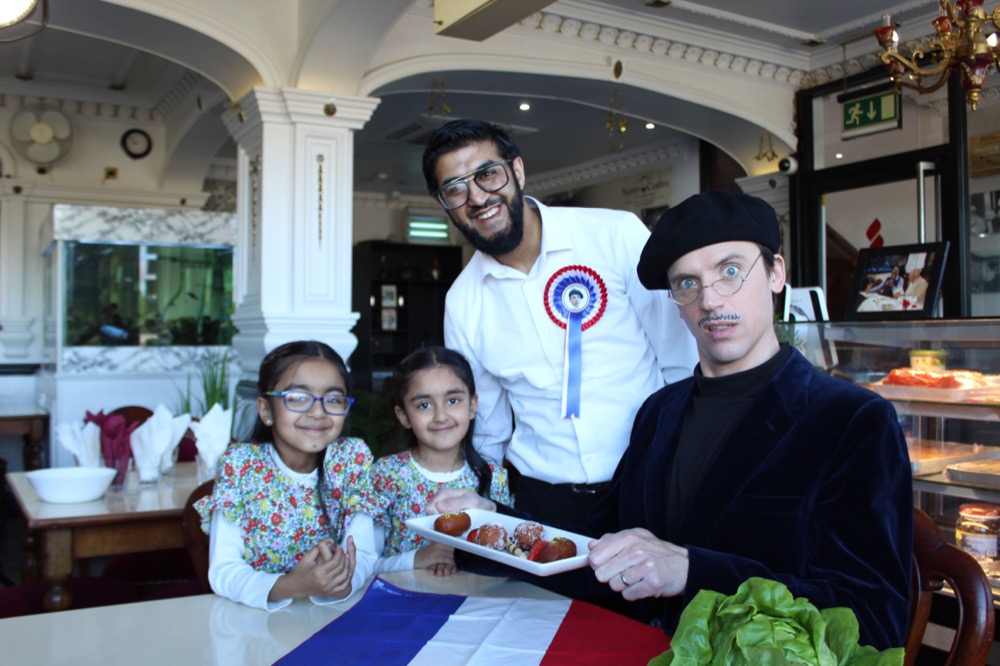 As CBBC's host Ed Petrie went on a bizarre quest to find the most unusual, strange and amazing places to visit in the UK, he made his stop to Bradford.
French food critic Rene Mangetout requested Fatimah and Tayyibah show him how to make their favourite sweet treat.
They chose their favourite – Gulab Jamun – a delicious sweet treat consisting of sticky-sweet, deep-fried dough balls.
Fatimah comments: "It was really fun and easy filming with the French actor.
"But the hardest thing of all was trying not to laugh when he rewarded us at the end by drawing moustaches on our faces – it was very hard," she giggles.
Meanwhile, Tayyibah thinks she's the one more in control in the kitchen.
"I am definitely the bossiest… don't ask me why because I just don't know – maybe because Fatimah is quieter compared to me," says Tayyibah chuckling.
Talking about the highlight of being on telly, she adds: "The best thing about cooking on TV was shaping the gulab jamun; even better was eating them after – warmed up with vanilla ice cream!"
Learning from the best – their dad, Fatimah and Tayyibah practised ahead of filming to show the Frenchman a trick or two about Asian desserts.
But this isn't the first time Sweet Centre has been in the national limelight.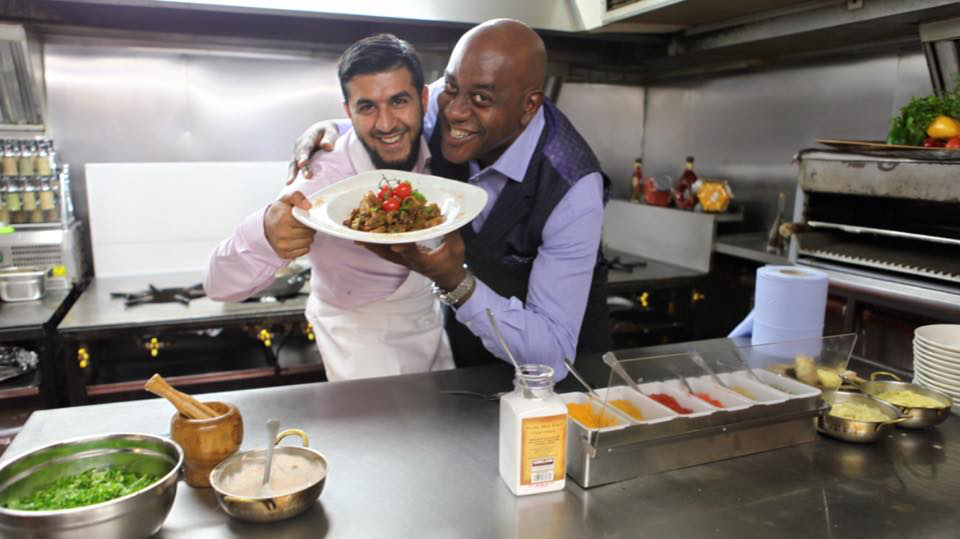 Waqar has previously been filmed with famous Chef Ainsley Harriot and Len Goodman sharing his grandfather's famous lamb-on-the-bone karahi, which still today is the restaurant's most popular dish.
Talking about why he quit law to take on the duties of running and managing a restaurant alongside his father Zulficar Ali, Waqar says: "It was the loss of our grandfather Haji Mohammed Bashir that influenced my decision to carry on the Sweet Centre restaurant legacy.
"The restaurant was established in December 1964 by the late Haji Mohammed Bashir and Haji Abdul Rehman.
"Their names are still very much out there as pioneers of what they accomplished back in the day at a time when mill hands came to Bradford in the 60s. They craved authentic food from Pakistan and India, including Asian sweets such as mithai (sweetmeats) and halwa."
Confessing to not having a television set in his home, the former lawyer says that his wife has the hardest job of all raising their four beautiful girls.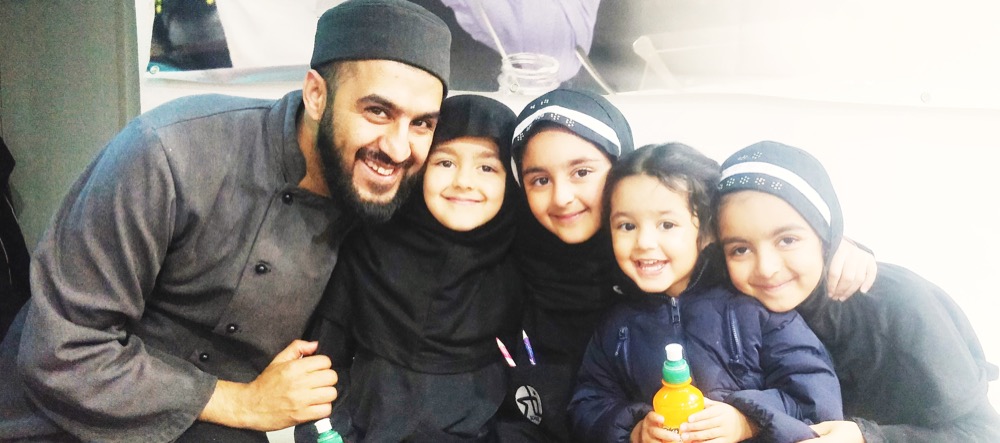 "The home environment is beautiful but, at times, crazy. Come on… five girls and me? I've got no chance!" he laughs.
"Along with Fatimah and Tayyibah, we've got Farha – she's five, and our two-year-old Hafsa. My wife and I hands-down agree that Hafsa runs the house at her tender yet bossy age.
"The girls are very proactive at home, all four of them are into languages, they are keen learners of Arabic.
"Fatimah loves writing stories and has a deep-thinking philosophical character whereas Tayyibah is very artistic and creative who loves painting and drawing.
"They both collectively love cooking and they carry out the 'good cop – bad cop' routine in the kitchen."