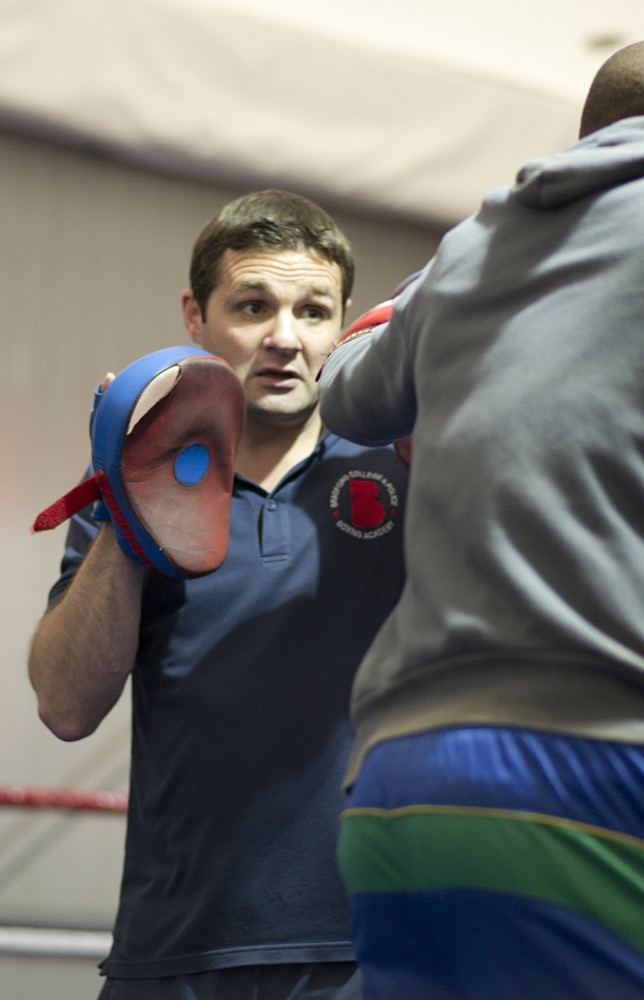 Mally MacIver, a Bradford College Boxing coach, has been selected to join the GB Boxing team at the 'World Boxing Championships' in Russia.
Mally has been working at Bradford College for many years. He supports the Bradford Police Boxing Academy, the College's Boxing Club and runs a junior boxing club, and now he joins Team GB.
This new appointment provides national recognition of the Bradford College coach and abilities. It's a great reflection on the level of skill that he brings to students in boxing at the college's Trinity Green Campus in BD5.
With previous experience working with England Boxing, Mally's also ventured abroad, regularly travelling with college students who have boxing aspirations.
The championships run from 7-15th September, and along with the Olympic Games, is the highest level of competition for the sport.
Attending the World Championships will be a new experience for Mally. He said: "I've supported the World and European Youth Championships, but this is the first time I'll be coaching at the senior World Championships.
"In boxing terms – the World Championships can be tougher than the Olympics!"
During his time with GB Boxing, Mally will be supporting the full-time GB Boxing coaches and making sure boxers are fully prepared for bouts and training sessions.
Talking about his forthcoming trip, Mally commented: "I will be working at a tournament where future superstars are competing.
"Boxers like Lomachenko (current Unified Lightweight World Champion) have won medals at previous World Championships. It'll be great to see that calibre of fighter.
"I was buzzing to be invited and it was an opportunity that I couldn't turn down. It is a personal and professional achievement to be invited and I am looking forward to working with GB Boxing and representing the College overseas."
All Bradford College students can take part in Boxing Programmes via the College Boxing Club, which has an AIBA-spec competition ring, a full range of equipment and audio-visual analysis facilities.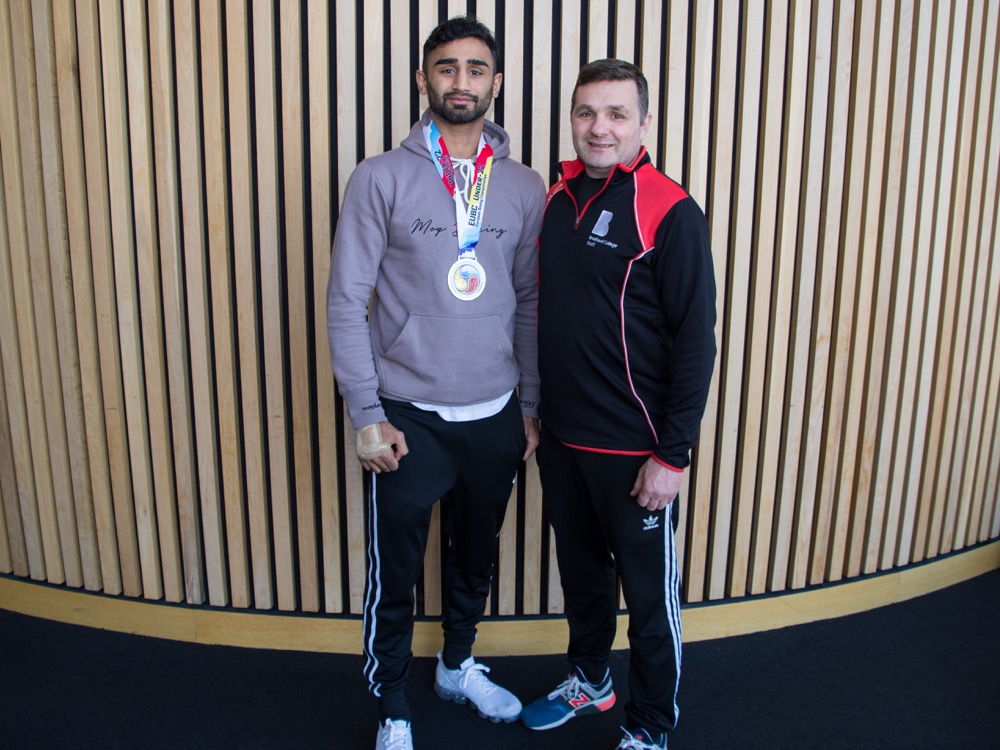 Harris Akbar, who recently won a silver medal at the U22 European Boxing Championships trained with Mally. Harris is currently recovering from an operation on his hand but is still hoping to contend for a place at the 2020 Olympics, or at least the Commonwealth Games in 2022.