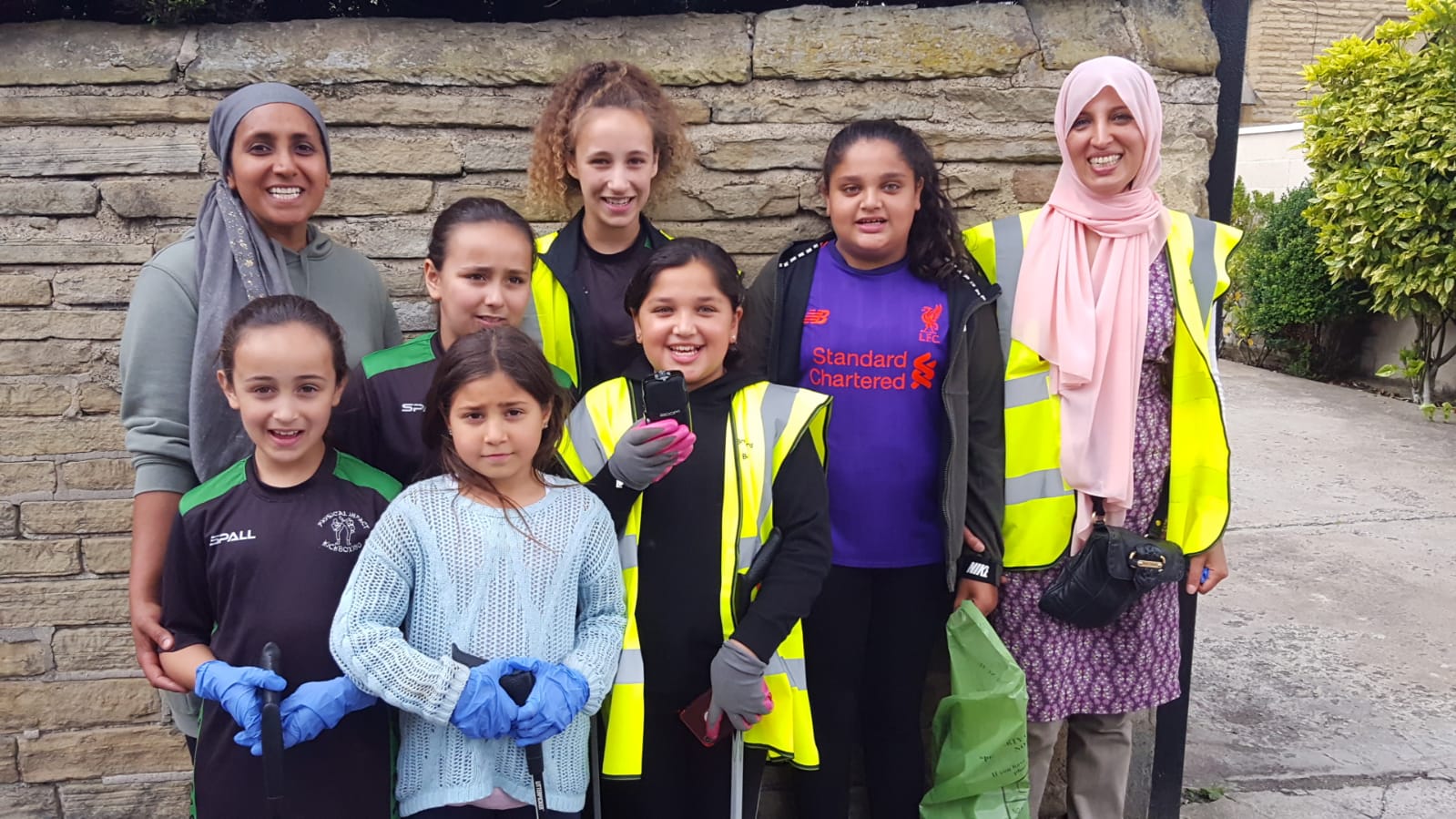 What began as a way of honouring her late father, a Bradford woman's street clean-up project has snowballed into a social pressure group within a matter of weeks.
Bahadur Shah (picture inset above), had been a proud resident from Bradford 3, and could be seen regularly sweeping up not only his front doorstep, but that of the entire neighbourhood and beyond.
Following his death almost a year ago, his daughter Inayah Sher felt she wanted to honour him ahead of the first anniversary marking his passing away. She felt there was no better way other than taking up the task of cleaning the street her father had lived in, and the local area which he had loved.
She then set about on her own, knocking from door to door, rallying support of locals in BD4, BD7, BD8, BD9 where there were significant pockets of severely neglected and littered streets.
Motivated by Inaya's humble intentions of honouring her father's legacy, her story has now unwittingly transformed into a grassroots movement demanding social change.
Then, Inaya's Bradford4Better (B4B) campaign officially begun in April this year, and has given a voice to the local communities on their frustrations of littered streets, reckless driving, late night fireworks and a brazen culture of drug dealing.
Inayah's will to continue her father's legacy has had a unprecedented outpour of support from local business people, many of whom who knew of Bahadur Shah's extensive charitable work and honest reputation.
B4B, which has no funding and consists entirely of volunteers, had it's first major district-wide clean on Sunday 21st July.
Inayah commented: "298 Bradford champions came out in force to show their passion and clean their City of Bradford.
"In less than three weeks our group organised an enormously successful cleaning day across key parts of Bradford. It was supported by local people (men, women and even children), faith organisations, and small businesses from across the district the energy was infectious.
"We cleaned over 65 roads, alleyways and even Chellow Dene Reservoir.
"There was excitement, energy and a real sense of community spirit, it's almost as if the initiative is infectious," she laughs.
The group has a committed leadership comprising of residents and professionals with a wide range of experience in the public and private sectors.
Key members include business owners, medical and legal professionals. The team aims to work with top decision makers in the long-term campaign to turn around the image of Bradford.
Mrs Sher says they welcome all assistance from the police and council and appreciate the funding cut-backs have overburdened the council.
"This [clean up] is just the beginning, with many wanting to continue the momentum, and whilst it was sad to see little support from local councillors who made no attempt to join in, we will continue to fight for a litter-cleaner city that is also free from drug dealing and dangerous anti-social driving.
"We hope that local people will begin to take responsibility for maintaining cleaner streets; we will be inviting individuals to post areas of high litter on our Facebook page so that we can work with the local communities to tackle the hotspots.
"Our next clean up day is on the 22rd September, we welcome people signing up and helping us generate more interest."