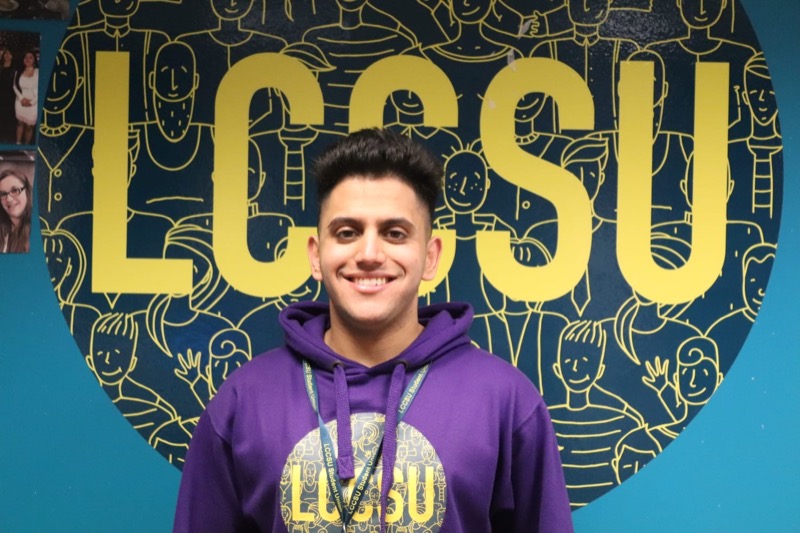 Tackling isolation
19-year-old hero to elderly people urges others to step up and help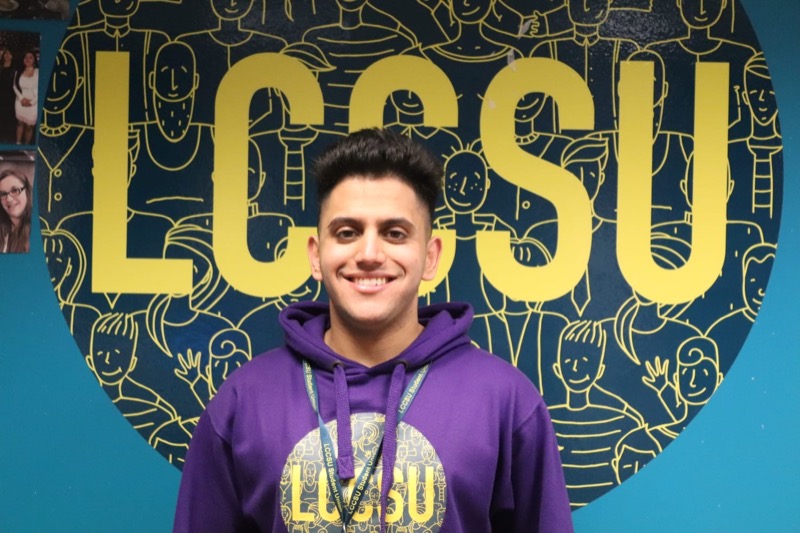 A little bit of love goes a long way, and a 19-year-old man from Batley is the epitome of setting a fine example for young people by encouraging them to have some consideration for the elderly.
Salman Daji, president of the students union at Leeds City College, can be seen regularly doing shopping and chores for elderly neighbours in his home town.
Supporting the West Yorkshire and Harrogate Health and Care Partnership's 'Looking out for our neighbours' campaign, he tells the Asian Express newspaper he's passionate about encouraging other young people to keep an eye out for their elderly neighbours.
"Small things, make a big difference. Often our elderly neighbours are alone with very little support – I find that just friendly impromptu chat or a cup of tea with them can really go a long way for them," says Salman.
He began volunteering since his early teens as a help and support assistant for elderly who are in care, and says often younger people overlook how they can contribute to changing the lives of many elderly people living in isolation
Research from The Health Foundation revealed how social isolation can increase the risk of having a stroke by a third, and older people who live alone are 50% more likely to visit A&E than those who live with others.
"It's all about humanity, compassion and showing how we can all contribute towards the wellbeing of our elderly residents," he explains.
Taking time out from a busy schedule at the students union, Salman first got into assisting the elderly whilst at his local youth club where he realised how little it took to make someone's day
"I live in Batley where I live next door to two elderly neighbours, I always do what I can to help them and make sure they don't feel isolated or lonely.
"Some of the ways I actively do this is by going to their houses regularly and making sure they are okay, and doing their shopping for them or just dropping in for a chat with them."
His commitment has gone a step further and he also makes hot meals for them and does whatever chores he can.
"Making them smile is the most positively uplifting and intrinsic reward anyone can get – it just cannot be beaten, and I urge people to have more consideration for their neighbours.
"As late Jo Cox said: 'We Have Far More In Common than that which divides us' – I really love this quote as we all have something in common and by working together we can achieve this common goal. It is all about unity and how we call work together to look out for our neighbours and make sure they are happy."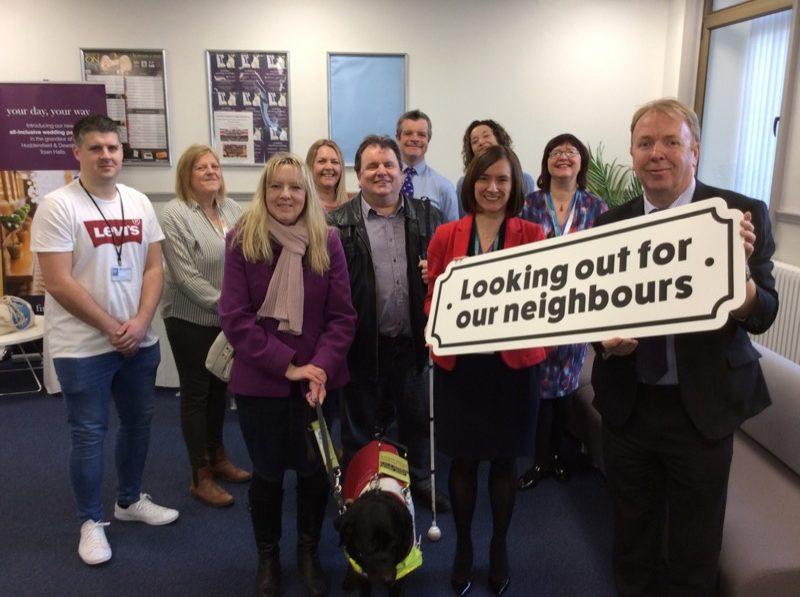 Rob Webster, CEO Lead for West Yorkshire and Harrogate Health and Care Partnership and CEO for South West Yorkshire Partnership NHS Foundation Trust says of the campaign: "People of all ages can feel alone for a variety of reasons.
"This important campaign is a helpful reminder that it's often the smallest acts of kindness that makes the biggest difference to a person's life.
"As neighbours we could all look out for each other a bit more. And local organisations can also help bring people together in shared endeavours.
"That's why our Partnership has allocated £1m to support voluntary and community organisations in our local areas – Bradford District and Craven, Calderdale, Harrogate, Kirklees, Leeds and Wakefield – bringing greater connection and happiness to our communities."