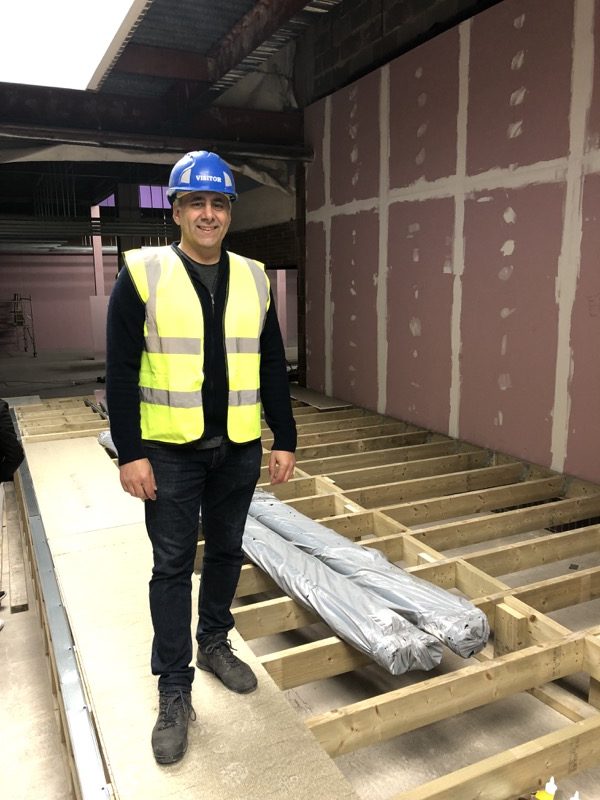 An empty shopping precinct in the heart of Batley is in it's last stages of being transformed thanks to the vision of an Asian Yorkshire businessman.
Batley Shopping Centre, on Alfreds' Way, will re-open in July this year as 'Batley Plaza' with 24 retail and food units following a complete redesign of the 40-year-old site.
It's headed by leading businessman Zahid Iqbal and his company Z & F Properties Ltd, who created the purpose-built 'Bradford Plaza' shopping complex in Thornbury six years ago, and is keen to replicate its success in Batley.
Mr Iqbal's vision in Bradford led the way of changing retail experiences for South Asian shopping, with a plethora of boutiques and outlets, including well-known international brands, all within a dedicated shopping park.
Now, it's hoped the new complex in Batley will boost the town's regeneration efforts.
The currently unoccupied centre, including the adjoining parade of shops along Commercial Street which houses businesses such as Specsavers and Fultons Foods, has been lying dormant for around five years. The last business moved out of the old shopping centre in 2014 after it had struggled for years to attract tenants.
"You will see a big change, and we're hoping it will give the town a lift," said Mr Iqbal. "People are curious and there's a lot of interest."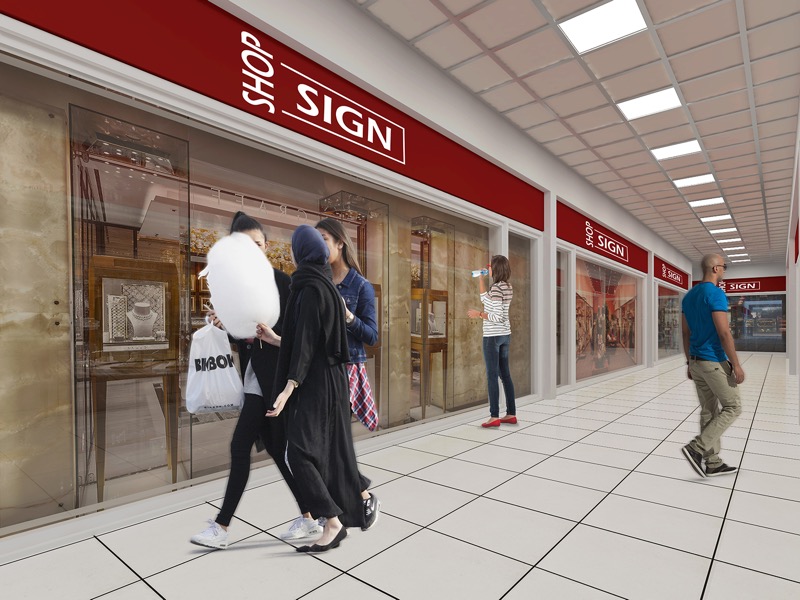 The new Plaza will boast a cafe and three different sizes of unit – aimed at those just starting out in business, those who are looking for their first premises and established firms wanting to expand.
There will be a revamped entrance and signage on Commercial Street and a striking new stairway and lift has been created on Alfreds' Way to provide easy access to the retail units from the area around the Tesco and Iceland stores.
"I have a retail background and I can understand the needs of retailers," explains Mr Iqbal. "
"We want to make life as easy as possible. We like to bring in young businesses and see them progress through the different size of units we offer. For small businesses, it's a stress-free way of opening premises.
"We provide a full package of support, all they have to do is find their rent.
"The Plaza will complement what Batley already has to offer and we don't envisage stores relocating from the high street, we're aiming to bring new businesses to the town."
Local leaders have been positive and supportive of the new development.
Batley and Spen MP Tracy Brabin said: "I'm a huge advocate for shopping locally so it's encouraging to see that a space that has sat empty for so long is being brought back to life.
"We live in a time when our high streets are having a hard time, so let's get behind local businesses and help them thrive for years to come."
Andrew Marsden, chairman of Batley Business Association, said: "It is exciting and encouraging to hear about the plans for the Alfreds' Way shopping arcade, and I very much look forward to seeing it restored not just to its former glory, but by the sound of the plans beyond its former glory.
"It will be lovely to see thriving local independent businesses in there once again.
"And this will simply add to the resurgence of our high street, at a time where occupancy levels are at the highest that I can remember for a very long time.
"Indeed you probably have to go back to when Alfreds' Way was a thriving shopping area to remember when we had so many retail units filled.
"At a time where high streets still face a massive challenge, and at a time where towns around here are still struggling with multiple empty units, Batley has successfully reinvented its high-street economy and its offer to the community."