Suman Hanif explores the British Pakistani community and it's complexities warts and all…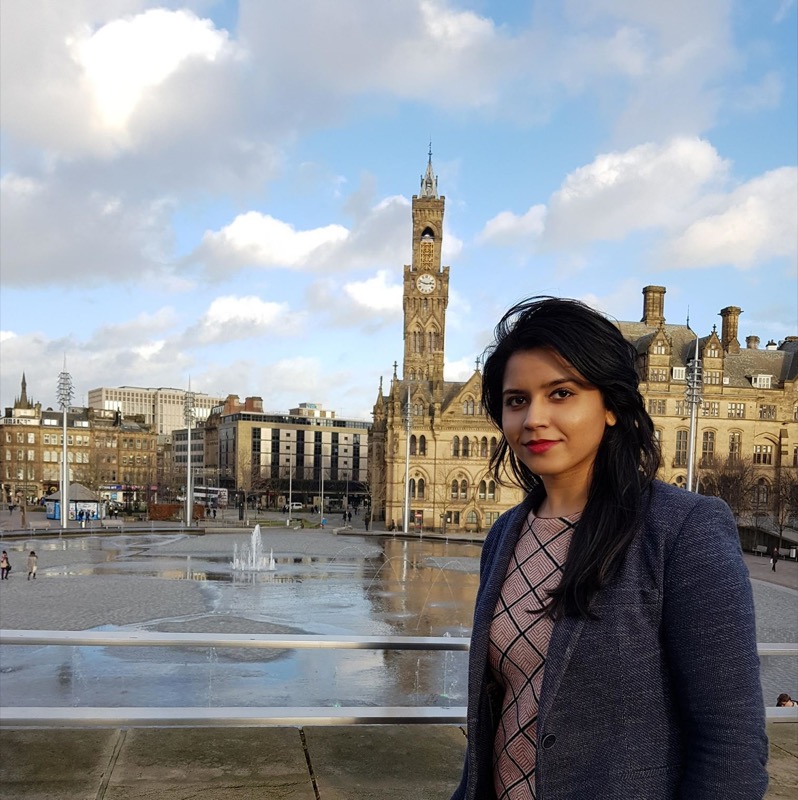 Suman Hanif: "In mainstream media, it's rare to find a British Pakistani writer, director, producer, actor or a crew member attached to films that represents the British Pakistani community."
A Bradford film graduate looks set for a big screen future having already had her debut documentary successfully screened at an international film festival.
Pakistan-born Suman Hanif, who came to Britain at ten-years-old, graduated with a First-class honours degree a couple of years ago. Her first documentary film titled 'Plates', gathered acclaim after it was screened across Yorkshire as well as at the Busan Film Festival in South Korea.
Now, the young woman with a passion for creative storytelling, aims to connect people through the medium of film with her next £200k project.
Spurned by the desire to dispel damning stigmas attached to the British Pakistani communities, Suman's 'Amara and Family' is a film inspired by real-life incidents which she's either been involved with or witnessed.
Disagreeing with current representations of the Pakistani community in mainstream media, Suman decided to that she had a responsibility to address misconceptions as well as expose out-dated ideologies from within.
Suman's commitment to storytelling is clearly evident: "For a lot of working professionals, filmmaking is not a job it's a passion.
"The film industry is extremely competitive, but for me my passion and will to succeed kept me going through challenging stages of my life."
'Amara and Family' questions whether old Pakistani traditions and customs have become a burden on modern generations in Britain. The film will be made in Bradford with British Asian actors for an audience worldwide.
"I'm taking a step forward with my next film, which explores the lives of British Pakistanis – the second largest ethnic community in Britain, who migrated to England after 1950s, and their generations today.
"The screenplay is inspired by real-life incidents, and characters currently present in the British Pakistani community.
"I feel that there are many stories overlooked and undervalued about the Pakistani communities in the UK and around the world.
"In mainstream media, it's rare to find a British Pakistani writer, director, producer, actor or a crew member attached to films that represents the British Pakistani community."
Having been fascinated with the media industry and a fan of Alfred Hitchcock films from a very early age, Suman would often question and probe what went into making gripping visual content.
"I started making my own short films on the phone. I used to experiment with sound and effects to create a story, this became my favourite hobby," admits the former Bradford College student.
"Now for me, filmmaking is about discovering human complexities in all forms and shapes.
"As a filmmaker, I want to discover stories that are not heard or found. My community is also my audience. In my films, I try to explore the growing concerns in the communities and try providing a solution in my films.
"I also believe I have a responsibility to culture. Culture, traditions and values make us who we are. Reflecting various cultures in films will help develop and connect communities.