Is ANY child safe online?
Sajid Javid in flagship speech declares it his "personal mission" to tackle all forms of child abuse
An internet watchdog has found that for images and video captured of live-streamed child sex abused, a staggering 98% of victims were aged 13 or younger.
The noise being made form charities, such as Barnado's, is now louder than ever with them calling for greater oversight of social media live streaming.
At least 80,000 people in the UK are believed to pose a sexual threat to children online, the home secretary Sajid Javid claims.
Shocked by the figures released by the online researchers at Internet Watch Foundation (IWF), in a flagship speech at London headquarters of the National Society for the Prevention of Cruelty to Children (NSPCC), he's declared it's his "personal mission" to tackle all forms of child abuse.
Popular social media services including Facebook Live, Instagram Stories, Youtube and Snapchat all have a minimum age limit of 13. In a sample group of 1,000 children between 10-16 years old, 85% of respondents under 13 admitted accessing live streaming sites. The survey was conducted by YouGov.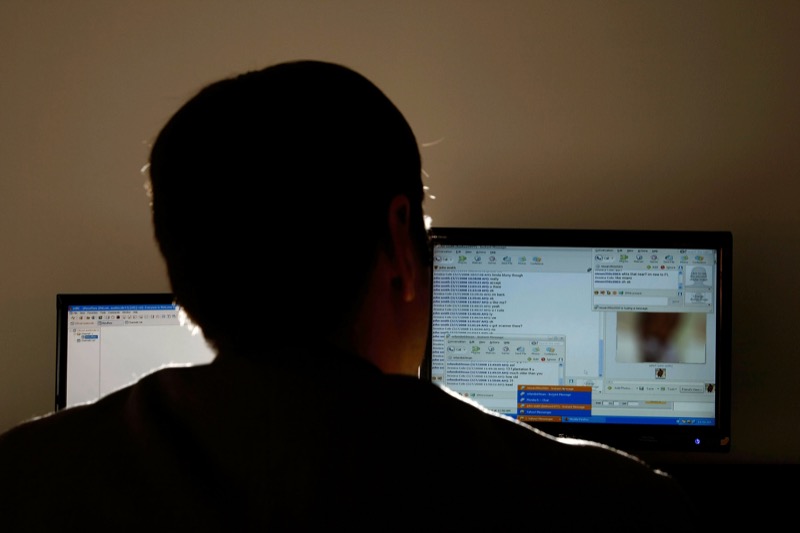 In an IWF investigation, conducted between August and October 2017, it discovered 2,082 sexual abuse images sourced through live streaming.
Of that sample group, the report says 28% of the children were between seven and 10 years old, and 69% of the victims were between 11 and 13 years old.
The report added that "none of the imagery identified in the study included the physical presence of an adult".
The majority of the images and videos captured were when a child was unsupervised in their bedroom or bathroom with the door closed.
Mr Javid's speech follows the allegation by Foreign Secretary Jeremy Hunt that Google is refusing to co-operate with the UK in removing illegal content.
In 2017 the IWF found 69% of images analysed were on image host distributors outside the UK, which exploits a legal loophole meaning the "core websites remain online and immune to takedown".
"Live streaming is being used by predators to groom children online," explained Barnado's CEO Javed Khan.
"Children use live streaming apps that are not appropriate for their ages so tech giants need to ensure they put robust age-verification rules in place."
According to the the National Crime Agency (NCA), on average around 400 people are arrested in the UK every month for offences connected to child sexual abuse and exploitation.
Without naming Google, NCA has blamed technology companies for providing "encryption and increased anonymity on the internet" which it suggests is enabling offending.
Ministers are warning of the widespread use of encryption by technology companies following a meeting in Australia of senior political figures from the Five Eyes intelligence alliance.
The Five Eyes, composed of the US, UK, Canada, Australia and New Zealand, was accused of conducting global internet surveillance after Edward Snowden leaked secret documents to journalists in 2013.
Technology companies including Google were heavily criticised at the time of the revelations for what was perceived to be their assistance of organisations such as the UK's GCHQ in conducting this alleged surveillance.
How to report child sex exploitation
If you're worried that a child or young person is at risk or is being abused you can contact the children's social care team at your local council. You can remain anonymous.
You can report it online to the Child Exploitation and Online Protection command (CEOP).
Or you can call the NSPCC 24-hour helpline on 0808 800 5000 for expert advice and support.
If a child is at immediate risk call 999, or call the police on 101 if you think a crime has been committed.
Children and young people can call Childline free on 0800 1111 where trained counsellors are available 24 hours a day, every day.