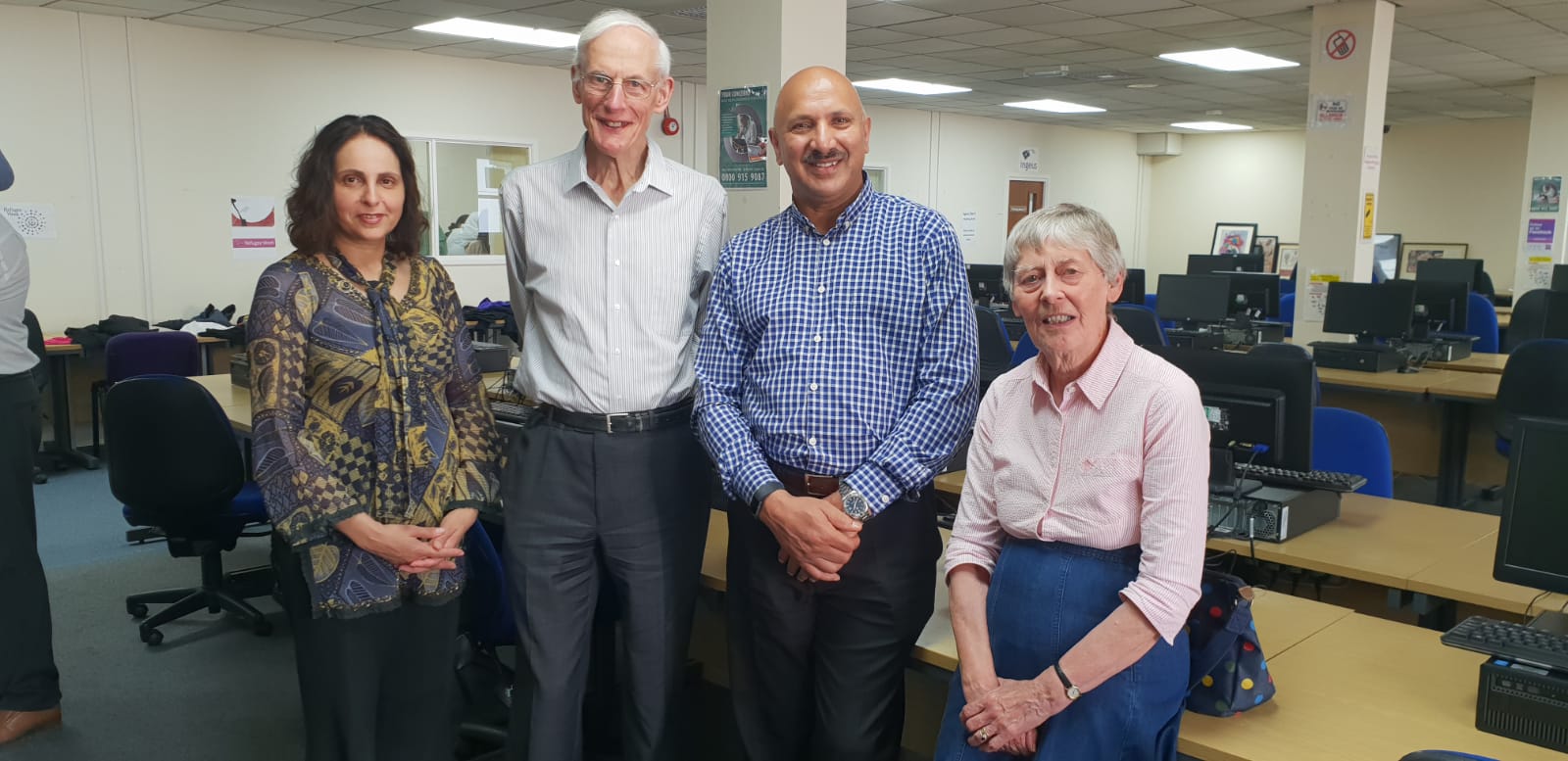 A Yorkshire charity is celebrating 25 years of working with the Church of England to support disadvantaged communities.
In July 1993 the Bishop of Bradford David Smith visited a QED Foundation computer training course aimed at helping people into further education, training and employment. And recently Dr Toby Howarth, who succeeded to the office in 2014, expressed his support after visiting the charity.
QED Foundation was founded by Dr Mohammed Ali OBE, who is still its chief executive, in 1990. It soon became one of the most influential organisations working on behalf of disadvantaged ethnic minority communities in the UK.
Dr Ali now sits on the board of governors of York St John University, which has a Church of England foundation.
'Over the past year the two organisations have developed a fruitful partnership with a focus on improving access to students from more diverse backgrounds,' says vice chancellor Professor Karen Stanton. 'Work is now under way to develop stronger links with schools in the Bradford region.
'Dr Ali is advising the university on changes to policies and practices to build a more racially diverse workforce. The mission and values of our organisations are closely aligned and York St John is now an official sponsor of QED Foundation. Dr Ali is also supporting the university to develop its overseas links with Asia and the Middle East.'
Rev Smith describes QED Foundation as 'one of the best projects I came across'.