Ramadan Robinhood raises whopping £220,000 for refugees
Faraz and his "A-Team" hand-delivered 4000 food parcels to Syrian refugees in Reyhanli
"It's a life changing experience, a lot of physical work was involved, lots of pain and bruises but my 'A Team' are ready to do it all again."
A local man has proved to be a real- life superhero by raising a staggering £222,000 during Ramadan, before flying out with his team to deliver aid to desperate refugees at the Reyhanli at Turkey/Syria border.
It all started around four weeks ago when Haji Mohammed Shakeel Faraz over a meal with his two brothers unwittingly triggered off a conversation about literally going the extra mile for overseas charitable work. 
Faraz, of Fastrack Solutions Ltd in Liversedge, has been a longstanding supporter of numerous local charities and is considered a community champion.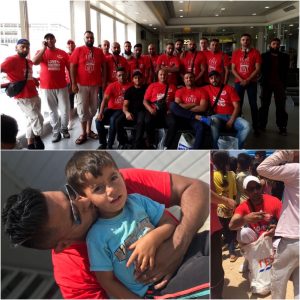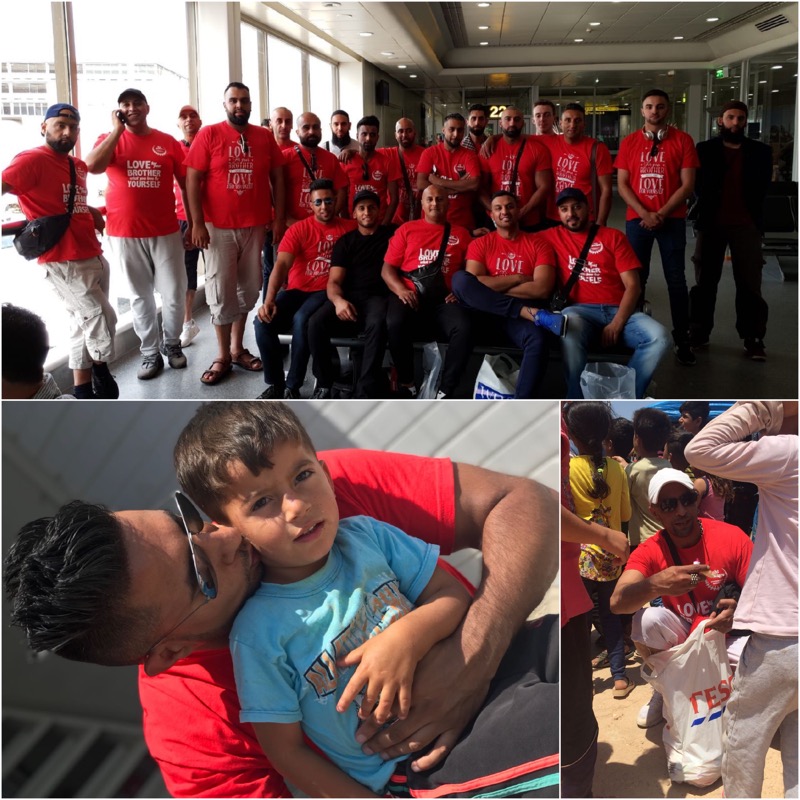 Known for previously fundraising £43,559 for Reyhanli and £35,516 for Bangladesh to helping Rohingya people, Faraz and his team also regularly dedicate themselves to British national and local charities such as Candle Lighters, Wishing Upon A Star, Batley Homeless Project and Cancer Research.
"During my conversation with my brothers Waqqas and Usman over a meal, we were discussing my charitable work and what we could do in the last ten days of Ramadhan – the most rewarding days of this blessed month," says Faraz.
"Pretty much on the spot, I sent out a message to on my contact broadcast list if they fancy going to Reyhanli to hand-deliver food packs to the Syrian refugees. I immediately was encouraged by the overwhelming supportive response.
"We set up a Just Giving page with a target of 100k.
"The team panicked saying 'it's too much to raise in such short time and we cannot do this amount', to which I said let's at least try."
But Faraz needed not to worry, as the response himself and the team got was nothing short of phenomenal.
The greatest reassurance people had was the explicit faith in Faraz and his promise to deliver. Being a much-respected member of the local community, he vowed to personally distribute the life-saving parcels in person to some of the 110,000 Syrian refugees that are living in make-shift camps.
Faraz and his team also regularly dedicate themselves to British national and local charities
"We did two car washes in Ravensthorpe at Spot On Car Wash and Formula Shine in Heckmondwike one weekend before we left. We raised a massive 40k over two days – which is unheard of.
"Now in total, myself and my team have raised £222,000 and donations are still coming in."
Faraz and his team flew out on 9th June and returned 13th June and hand-delivered a whopping 4000 food packs, a thousand of which were packed by them themselves.
"I can't tell you how rewarding it is to bring hope to people in destitution.
"We visited rehabilitation centres seeing those effected by the war and life-changing injuries. We did an outside Iftaar for 3000 Syrian people at the SKT Welfare flagship Springs of Hope Centre – a custom building dedicated to orphans and widows. Currently some 50 women and 150 children are sheltered there.
"As well as food parcels we handed out hundreds of toys and sweets to the children.
"It's a life changing experience, a lot of physical work was involved lots of pain and bruises but my 'A Team' are ready to do it all again."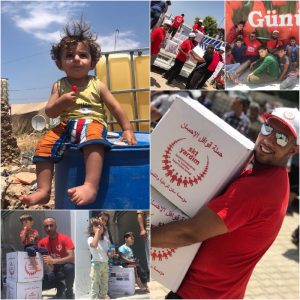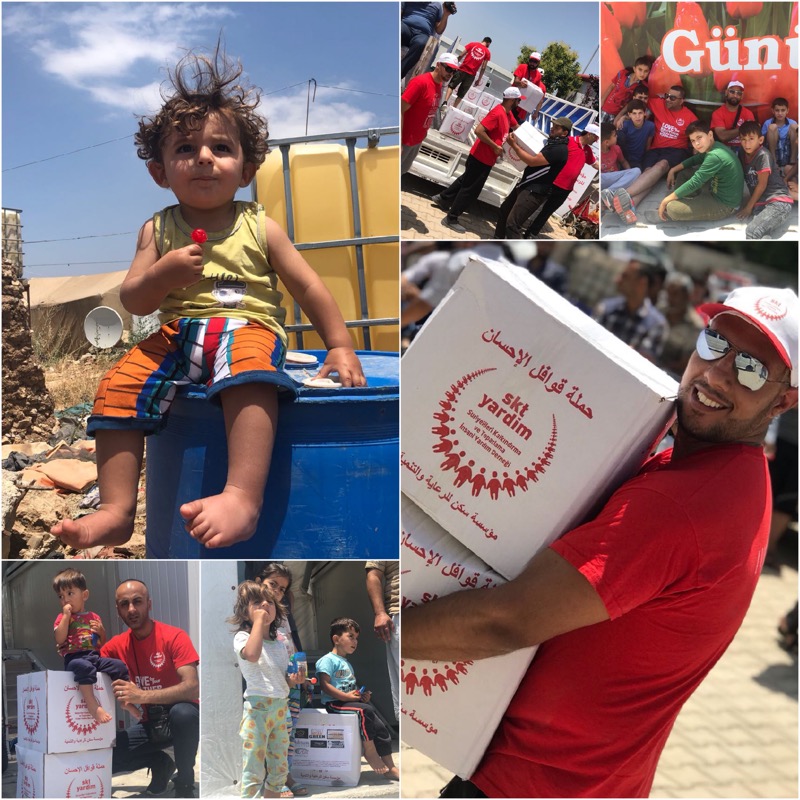 "I'd like to thank all the donors, support of family and friends and SKT Welfare – who are doing an amazing job on the ground, especially our team leader Muz.
"The team on the ground and the system they have in place, the vetting they do so that the aid goes to those who are most needy. They operate on a 100% donation policy which means every penny donated goes on aid and the cause.
"They have what they call a three stage process where you fundraise, you go out and pack the food packs and then distribute to the beneficiary (full on transparency).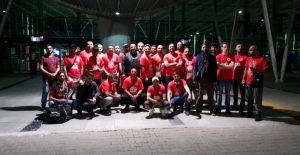 "From the bottom of my heart I would like to specially thank the 24 volunteers who self-funded the trip with their own expense (biggest ever deployment team) Tabassam Zulfiqar, Mohammed Imran, Zulfiqar Nazir, Basharat Ali, Saif Cheema, Afeef Patel, Imran Hussain, Mujtaba Nabi, Mohammed Usman Hussain, Mohammad Waqqas Tufail, Shakeel Hussain, Mohammad Jawaid, Mohammed Ali Bashir, Kamar Shazad Rashid, Mohammed Matloob Hussain, Islam Chaudary, Daniel Taylor, Mohammad Ramzan Anwar, Nazim Ali, Shaban Din, Zaid Hussain, Imran Ali, Dawood Masood, Janaid Raja and the four main SKT members (Muzamal Hussain, Asif Hussain, Zubair Sharif & Majid Butt)."
---
Haji Mohammed Shakeel Faraz is planning on another private deployment to Pakistan soon. Anyone that wants to get involved, please email him on m.faraz@fastracksolutions.co.uk, you can also follow our amazing journey on Instagram / snapchat:- S5HAK