A new memory garden that has been planted with memory invoking plants and plants that will stimulate the sense of smell will support people who are affected by dementia. The garden creates an area where people can sit quietly and reflect.
The garden, which is on Church Green in Keighley town centre was formerly opened on Wednesday 20th June by Lord Mayor of Bradford, Councillor Zafar Ali and Keighley Town Mayor, Fulzar Ahmed.
There is a new seating area which contains the Alzheimer's Society logo in the paving and an information board that informs people about the garden.
Many groups and businesses have been involved in this exciting project. It was funded by Bradford Council, Keighley Business Improvement District, Keighley Area Committee, Dementia Friendly Keighley. Keighley In Bloom, Healthy High Streets which includes Boots, the CO-OP, Marks & Spencer, Santander and the Airedale Shopping Centre were all in full support and Ideas of the project.
The Lord Mayor of Bradford, Cllr Zafar Ali, said: "I am delighted to be opening this garden in Keighley. The Garden will benefit young and old, something which I want to be a theme during my time as Lord Mayor."
Saira Ali, Team Leader at Landscape, Design and Conservation, who help secure the funding, said: "We were asked to help create a garden in the town centre that would simultaneously meet the needs of people with dementia and the general population.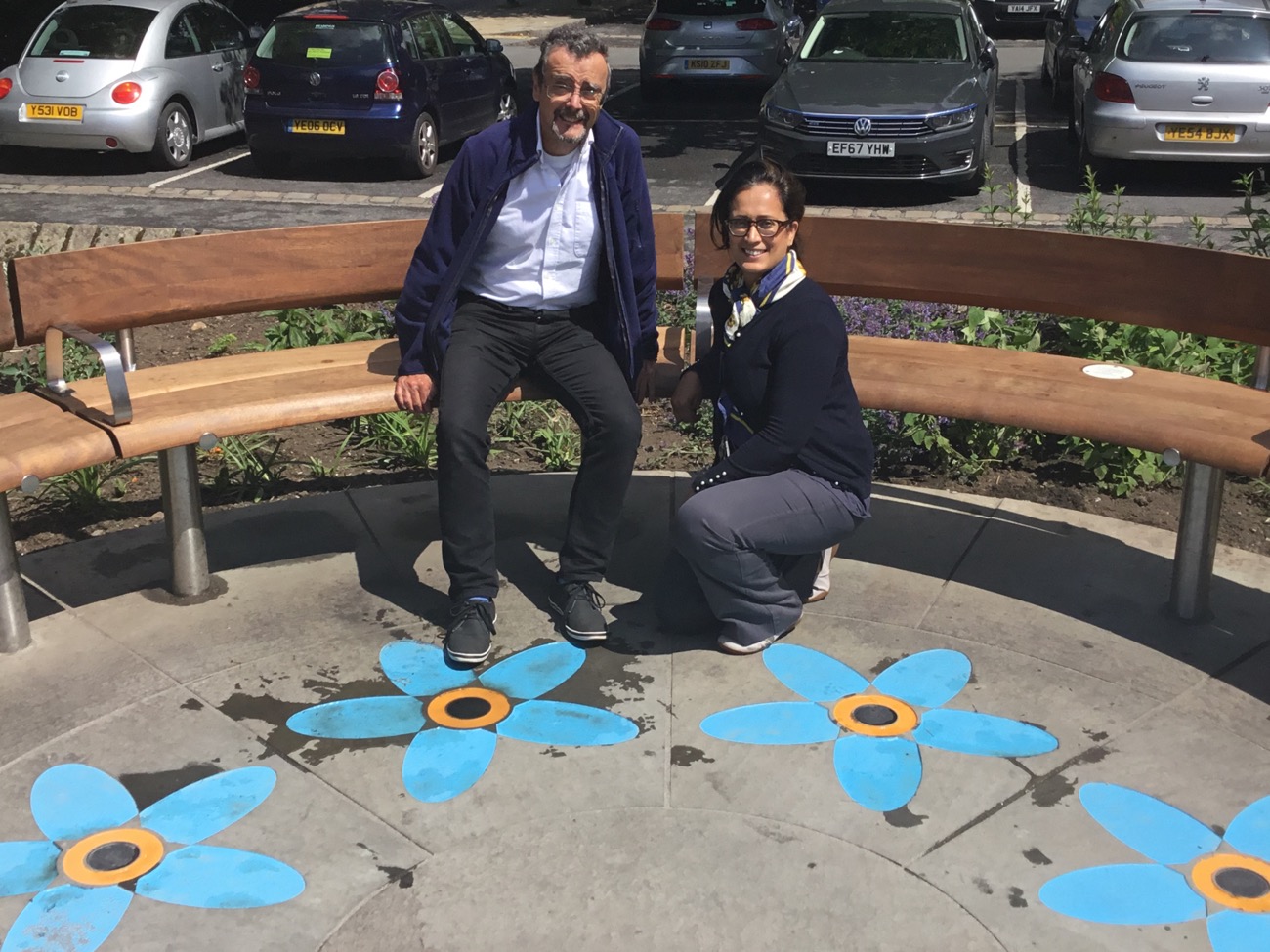 "It needed to incorporate six key design principles. It needed to be familiar, accessible, legible, distinct, safe and comfortable. We were able to deliver this amazing space using funding we had secured from the West Yorkshire Local Transport Plan (LTP). The objective of which is to enhance the quality of life of people living in, working in and visiting Keighley. This scheme does all that and much more!"
Steve Seymour, Chair of Dementia Friendly Keighley, said: "It's great to see the garden has finally been completed. It is now a space for the community to use and particularly people living with dementia. This project has been a four year team effort and without everyone's commitment it could not have happened."
Sandra Kelly, of Dementia Friendly Keighley DFK, said: "We were delighted to be able to contribute ideas through our members living with dementia to this project. The garden will have colour and fragrance all year round due to the imaginative and well thought out planting arrangement. The Memory Board is great for reminiscing with some lovely pictures of landmarks of days gone by alongside a few key points about living with dementia."