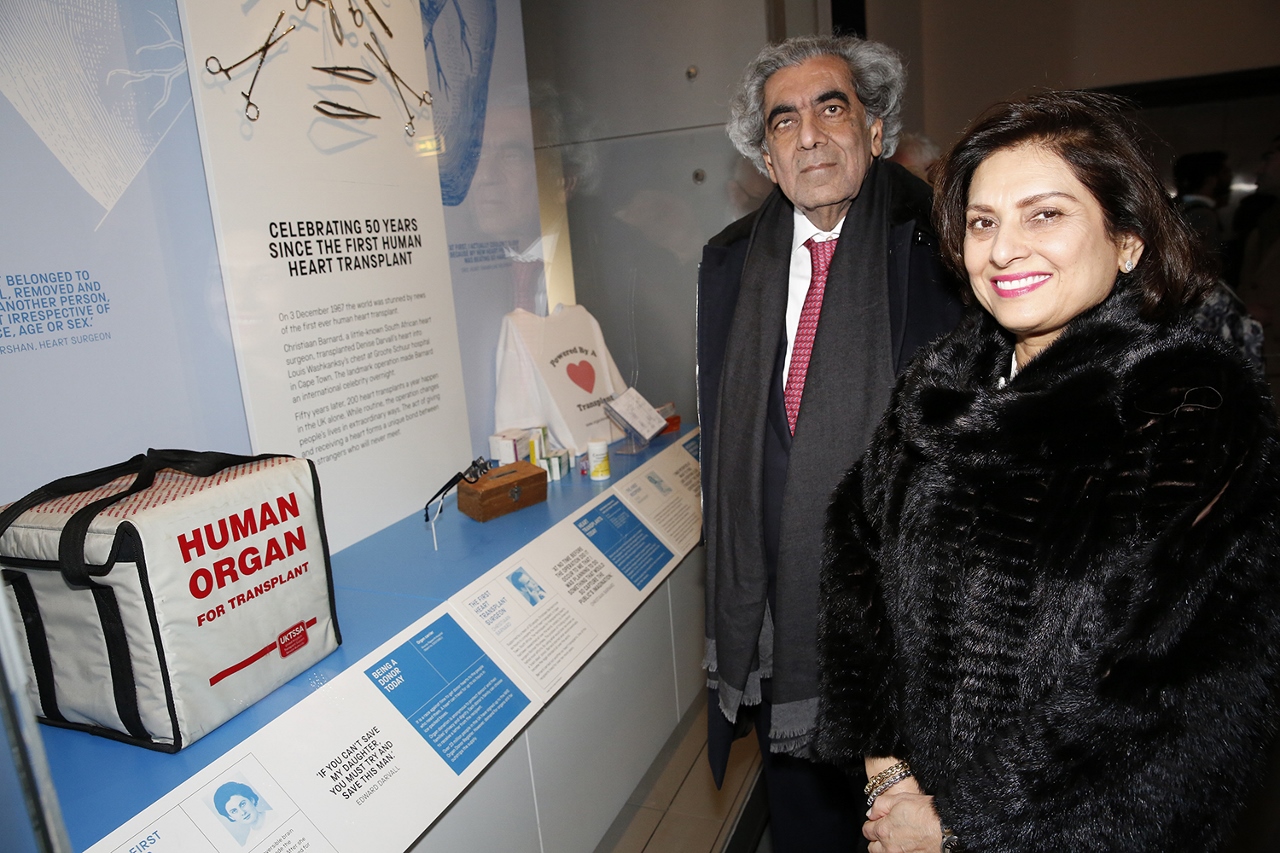 Choudhrie Family Foundation sponsors 50th anniversary heart transplant exhibit at London's Science Museum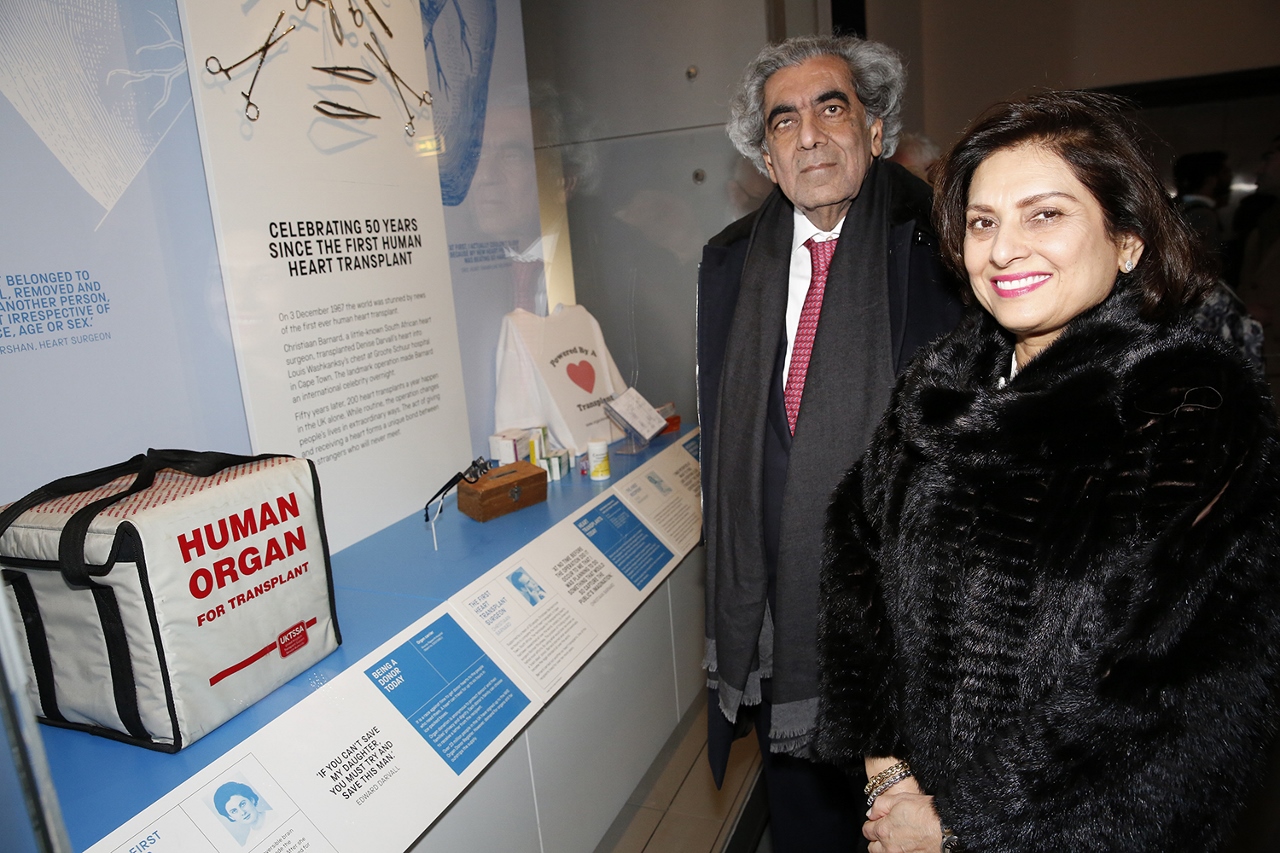 Sudhir underwent a heart transplant in January 1999, when he was given the heart of a young man killed in a motor accident
The Science Museum has unveiled a special exhibit to commemorate the 50th anniversary of the world's first heart transplant, which took place in South Africa in December 1967.
The exhibit includes medical instruments used in a heart transplant operation, but also focuses on the patient experience.
Professor Christiaan Barnard's first heart transplant patient, Louis Washkansky, died 18 days later from pneumonia, but survival rates have increased dramatically, with 85% of patients now living for more than a year and 50% for more than ten years after the operation.
The exhibit is sponsored by the Choudhrie Family Foundation, which supports research and education projects related to cardiovascular medicine.
Sudhir Choudhrie, a London-based businessman and philanthropist, is one of the world's longest-surviving heart transplant patients. He had a heart transplant at the Columbia University Medical Center in New York in January 1999, when he was given the heart of a young man killed in a motor accident.
Mr Choudhrie hopes the exhibit, which is on the ground floor of the museum and will be seen by millions of visitors, will encourage more people to become organ donors.
The Choudhrie Foundation is supporting the #OrgansWill campaign in the US, which aims to recruit 62,500 new donors, potentially saving 500,000 lives. More than 23 million people in the UK have signed up to the NHS Organ Donor Register, but demand still outstrips supply.
Around 200 transplants a year are now carried out in the UK alone and the exhibit gives the patient's perspective, showing the different types of medication which they need to take after the operation. Patients can take as many as 45 different drugs at different times of day.
After-care for heart transplant patients has been revolutionised in the five decades since the first operation, which took six hours and involved a 30-strong medical team. Today, patients normally stay in hospital for up to three weeks, but have frequent biopsies after leaving hospital because one of the biggest risks is that their immune system will reject the new heart. A healthy diet and lifestyle is also essential to fight off infection.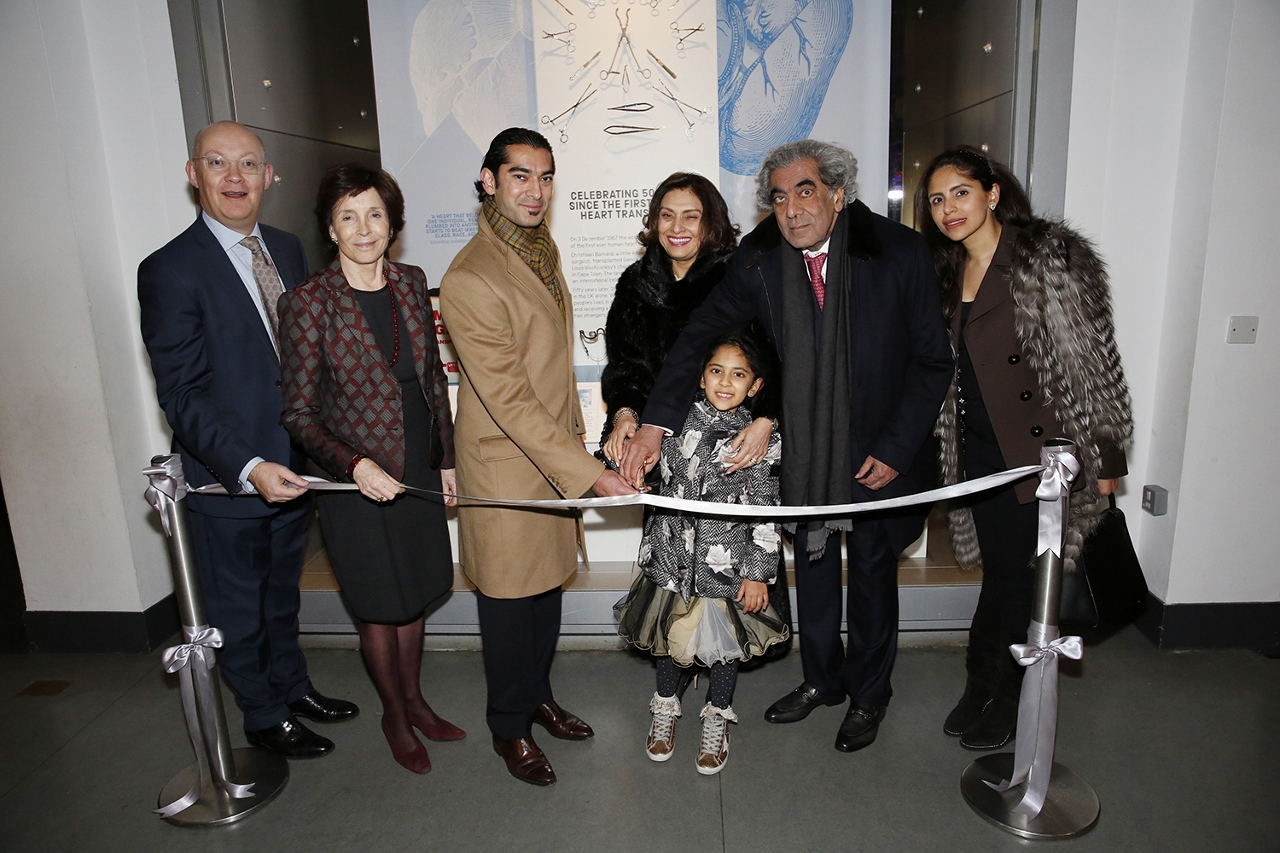 Opening the exhibit, Dame Mary Archer, Chair of Trustees for the Science Museum Group, said: "It has been inspiring for us to partner with the Choudhrie Family Foundation, especially because of the personal connection with Sudhir Choudhrie. He has been very brave to share his story and is an inspiration.
"We have a unique opportunity to engage visitors with medical initiatives and significant anniversaries. The heart transplant is now well-established and a real achievement of modern science, which has saved many lives.
"This display will be very important, it will become part of a permanent exhibition entitled 'How to Mend a Broken Heart' when we open five new galleries dedicated to medicine in 2019".
Ian Latchford, Director of the Science Museum Group, said: "The human story is so powerful. You learn about science but you also think deeply about surgeons and patient voices."
Mr Choudhrie's wife, Anita, said: "Heart transplants are a miracle of modern science.
"My husband literally owes his life to a heart transplant operation 18 years ago so this exhibit is a personal expression of gratitude and a celebration of life.
"Following his transplant, he made two promises: that he would be a force of positive energy and that he would touch the lives of donors and recipients with his insights. Every donor who opts in to the register saves 5-8 lives and we want to encourage more people to become donors. It is fitting that this wonderful display is based in a unique global institution which popularises science".
The Choudhrie Foundation (CFF) was established in 2010 and funds health, education and medical projects in the UK, the US and overseas.