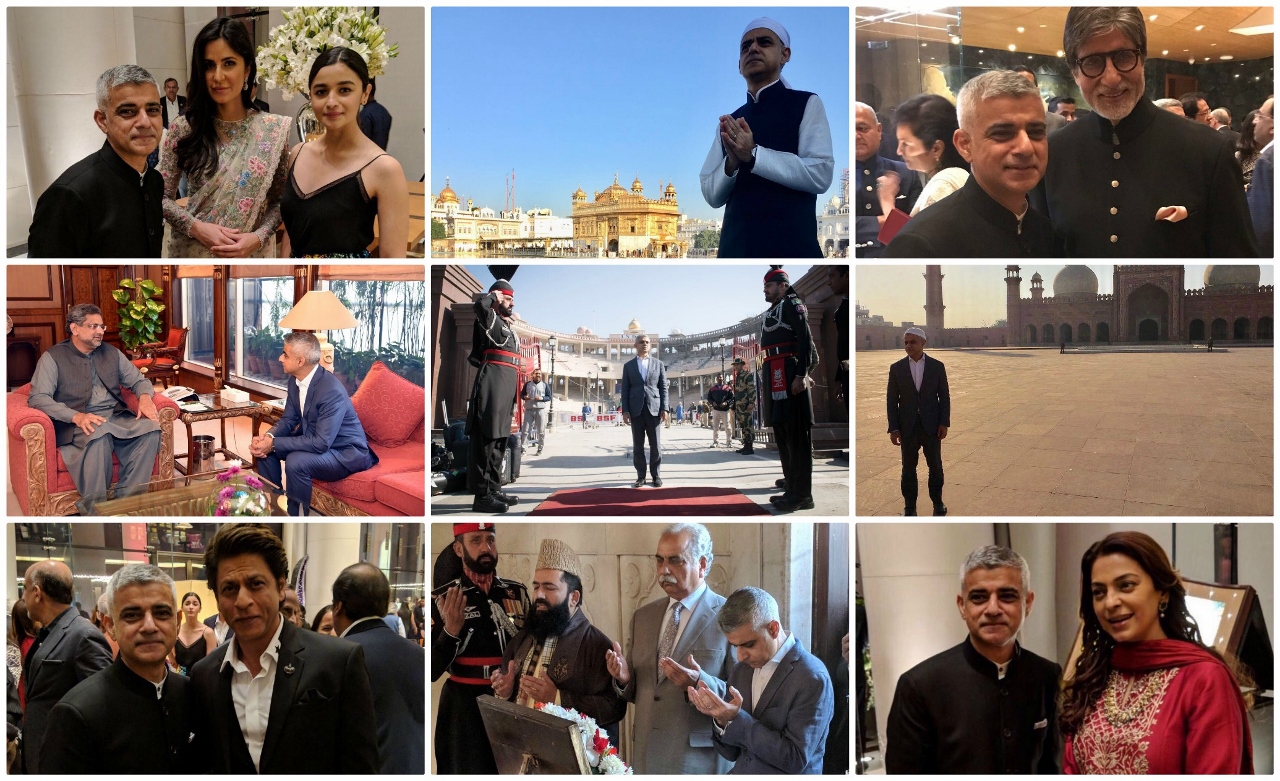 Mayor Sadiq Khan led a trade mission to India and Pakistan, meeting top business figures from the IT industry to entertainment magnatess with a view to boosting economic and cultural ties with London.
The visit, the first by a British politician to both countries in recent times, saw the Mayor take in Mumbai, Delhi and Amritsar in India before going on to Lahore, Islamabad and Karachi in Pakistan.
Sadiq was accompanied by a delegation of UK business leaders and will meet with politicians, investors and entrepreneurs from across South Asia on the trip, which is aimed at strengthening trade and investment links as well as promoting cultural exchange.
---
Rubbing shoulders with bollywood glitterati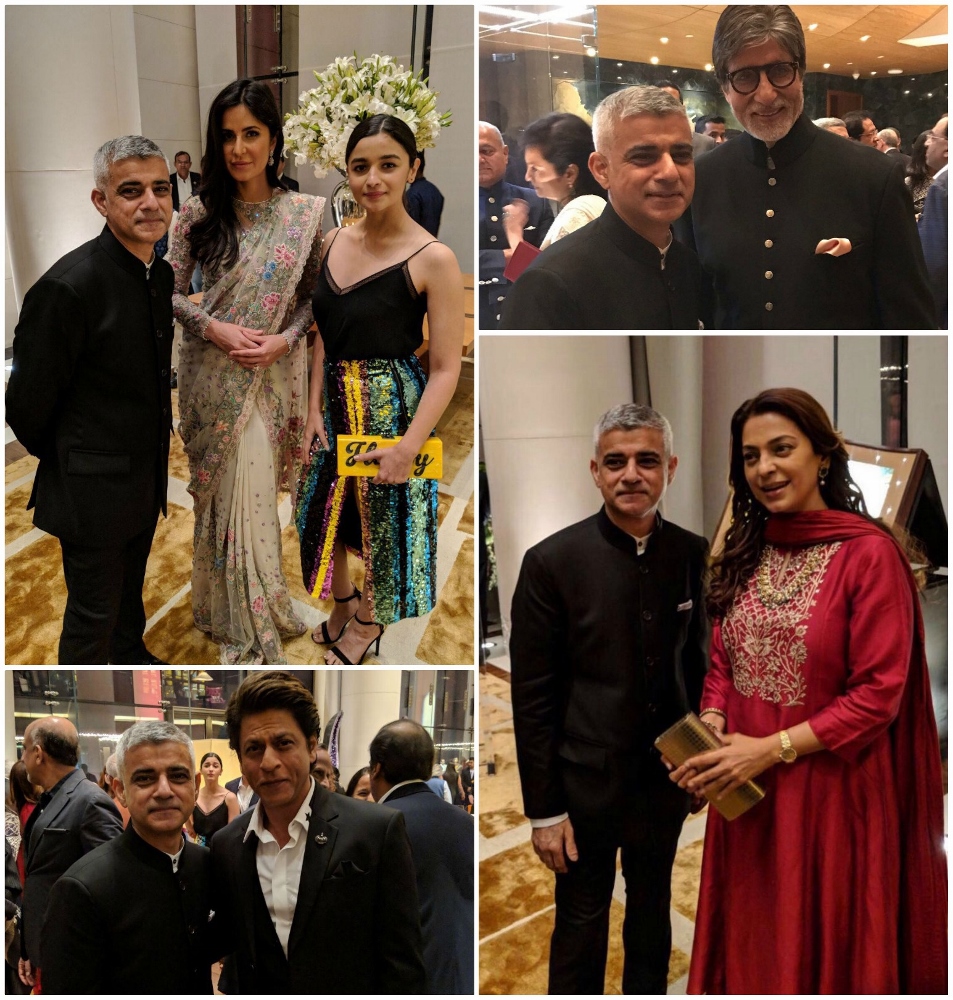 Mayor of London, Sadiq Khan, attends a dinner hosted by Indian business magnate Mukesh Ambani. He met with a multitude of Bollywood stars, sports
stars and high-profile businessmen and women, including Amitabh Bachchan, Shah Rukh Khan, Sachin Tendulkar, Karan Johar, Alia Bhatt, Juhi Chawla, Katrina Kaif.
---
Amritsar visit to Golden Temple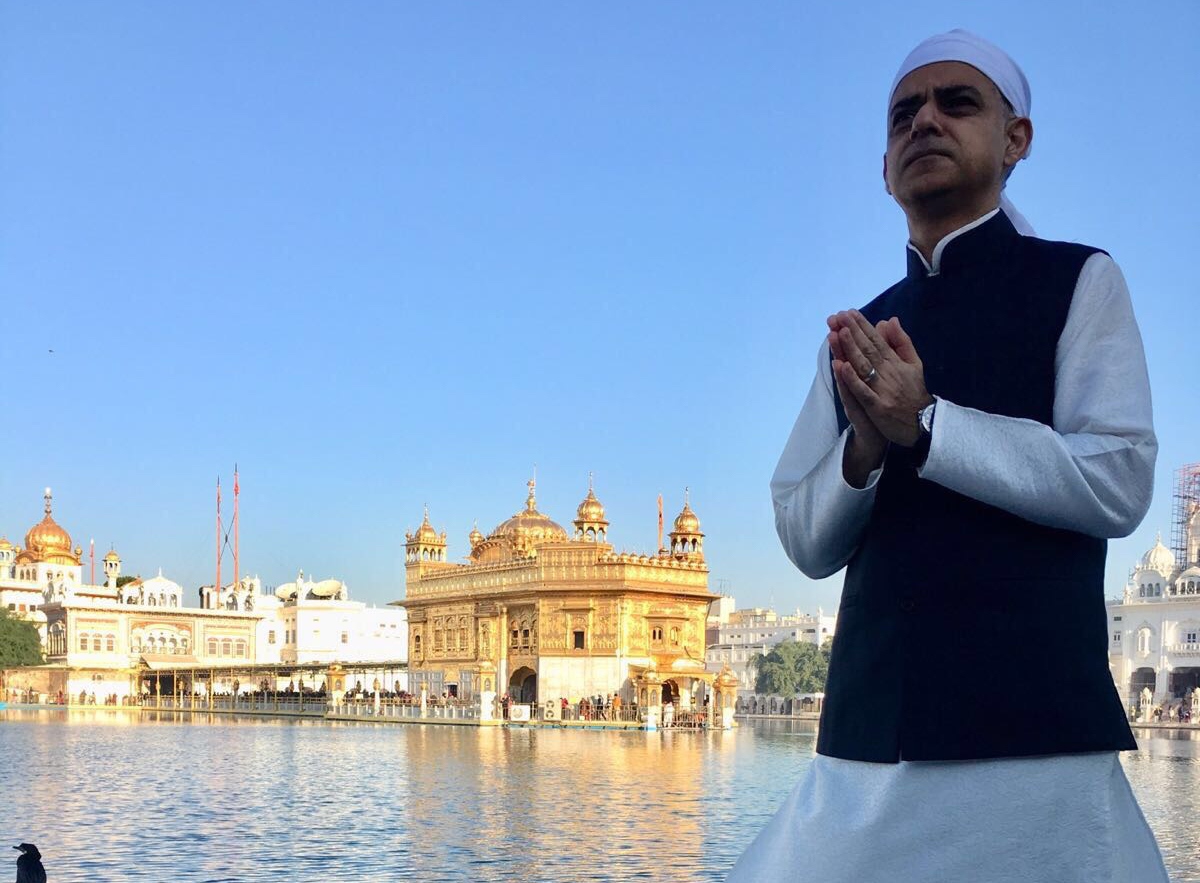 A historic visit to Sri Harmandir Sahib, often known as the Golden Temple, in Amritsar. During his tour of the Golden Temple, the most important pilgrimage site of Sikhism, Sadiq Khan met with volunteers who were preparing food for the local community. He also saw the Baba Deep Singh shrine and the Pool of Nectar before visiting the Jallianwala Bagh memorial and garden.
---
Crossing Wagah Border on foot
Mayor of London, Sadiq Khan became the first British politician of his generation to make the journey between India and Pakistan on foot at the Wagah border crossing. The mayor, whose family originated in India but moved to Pakistan after partition, described it as an emotional journey, retracing his grandparents' steps.
---
Badshahi Mosque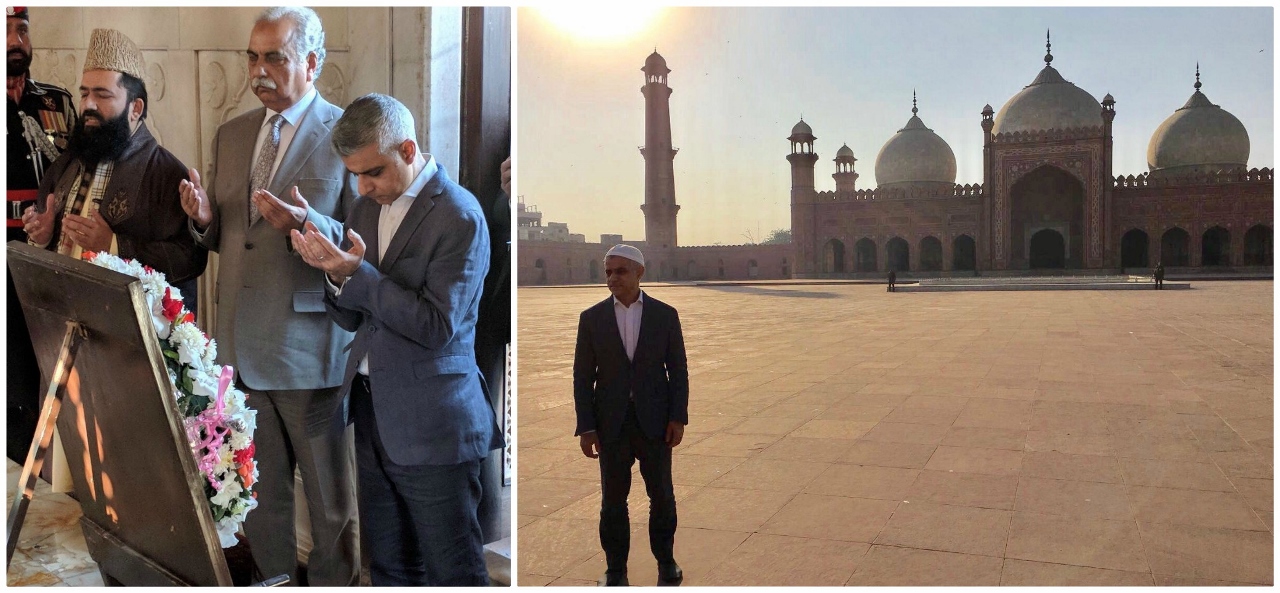 On 6th December Sadiq Khan visited the historic Badshahi Mosque and Iqbal's mausoleum in Lahore where he offered Fateha (prayer). He was accompanied by the Mayor of Lahore.
---
Meeting Pakistan's PM

Mayor of London, Sadiq Khan, meets with Pakistan Prime Minister Shahid Khaqan Abbasi to discuss the strong links between the UK and Pakistan.
---
Pakistan's talent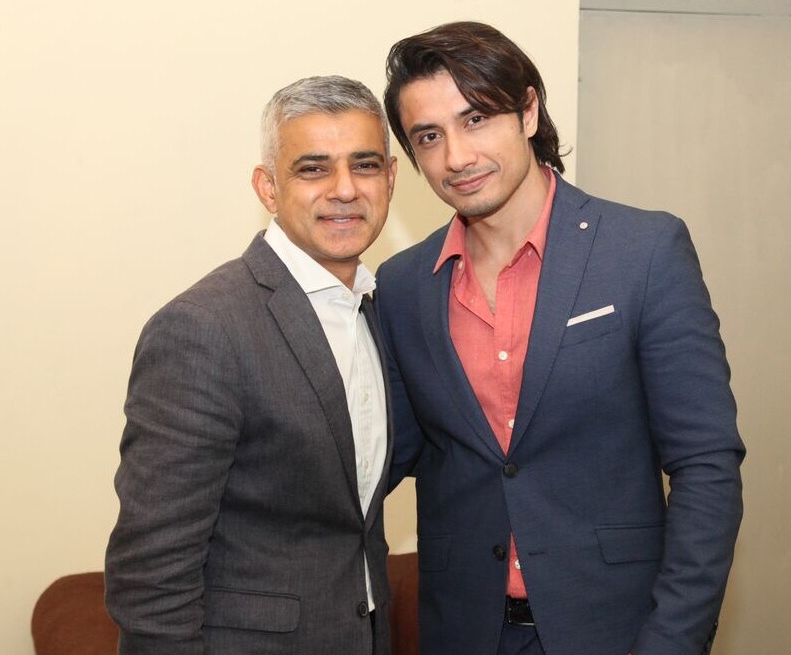 As his trade trip ends, Sadiq Khan met some of Pakistan's brightest talents on his trip to Pakistan, including Pakistan's 'Prince of Pop' Ali Zafar, double Oscar winner, filmmaker and activist, Sharmeen Obaid Chinoy and singer-songwriter Momina Mustehsan.
---