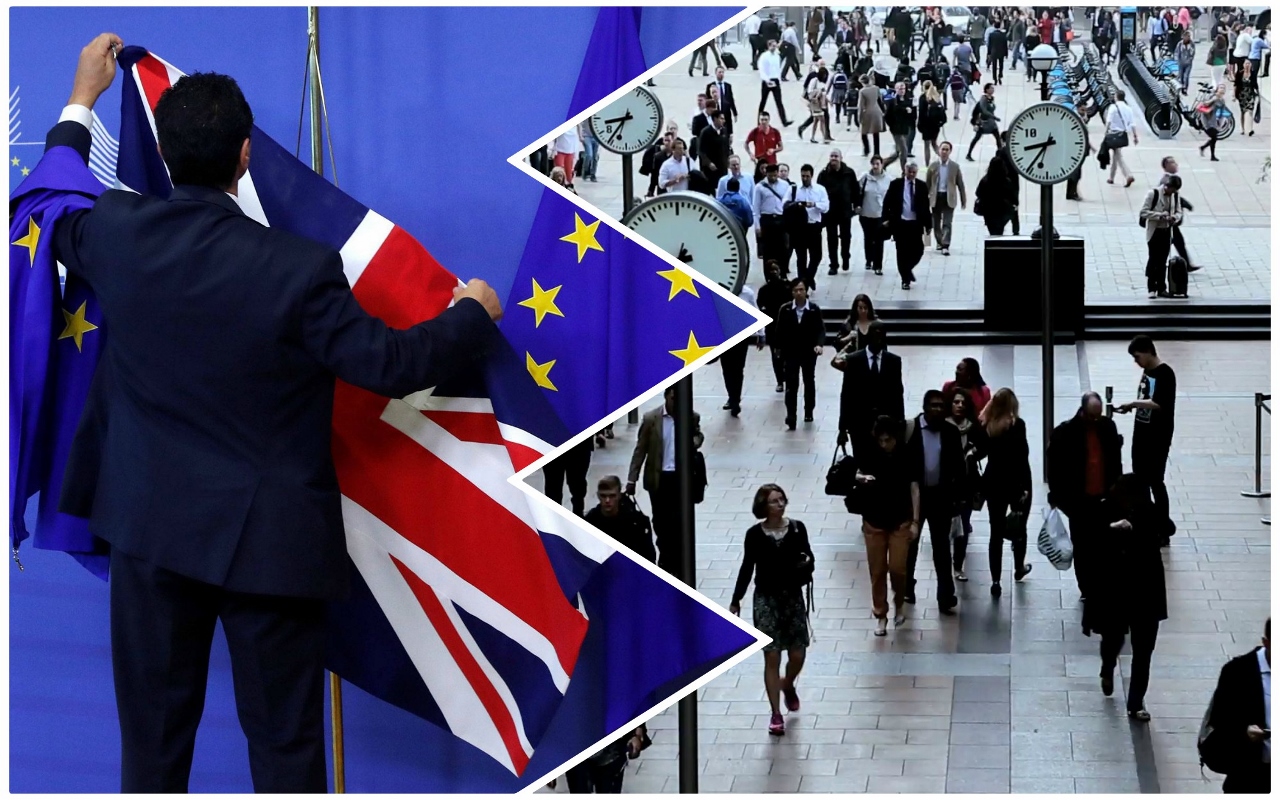 Signs that a Brexit slowdown may be taking a toll on the country
After a strong steady rise in employment in recent years, the number of people in work in Britain fell by the most in more than two years in the three months to September.
Experts have cautioned this may be a sign that a Brexit slowdown may be taking its toll on the economy's strong run of job creation.
Official data shows the number of people in employment fell by 14,000 while the measure of people not in work and not seeking a job rose by the most in nearly eight years.
"After two years of almost uninterrupted growth, employment has declined slightly on the quarter," said Matt Hughes of the Office for National Statistics (ONS).
The number of people in work remained higher than a year earlier, however, and statistician Hughes warned that people should not read too much into figures for one quarter.
The last time the number of people in work in Britain fell was in the three months to October last year, although that decline was small.
The biggest fall in employment in the latest figures occurred among people aged between 18 and 24, suggesting some of the weakness might be due to young people giving up work to pursue their studies, although the seasonally adjusted figures should smooth out that effect.
Britain's economy initially withstood the shock of last year's decision by voters to leave the European Union but has slowed in 2017 and is growing at half the rate of Germany. Most forecasters expect it to slow further in 2018.
The ONS said the unemployment rate held at a four-decade low of 4.3 percent but that pay growth, which would usually be expected to rise with so many people in work remained much slower than inflation.
The ONS said workers' total earnings, including bonuses, rose by an annual 2.2 percent in the three months to September. That was weaker than 2.3 percent in the three months to August but a touch stronger than a median forecast of 2.1 percent in a Reuters poll of economists.
Excluding bonuses, earnings rose by 2.2 percent year-on-year, the ONS said, in line with expectations.
Data published by the ONS shows British consumer price inflation stood at 3.0 percent in October, maintaining the squeeze on the spending power of households.
Prime Minister Theresa May has promised help for households and her chancellor, Philip Hammond, is under pressure to come up with further measures when he announces his budget plan on 22nd November.