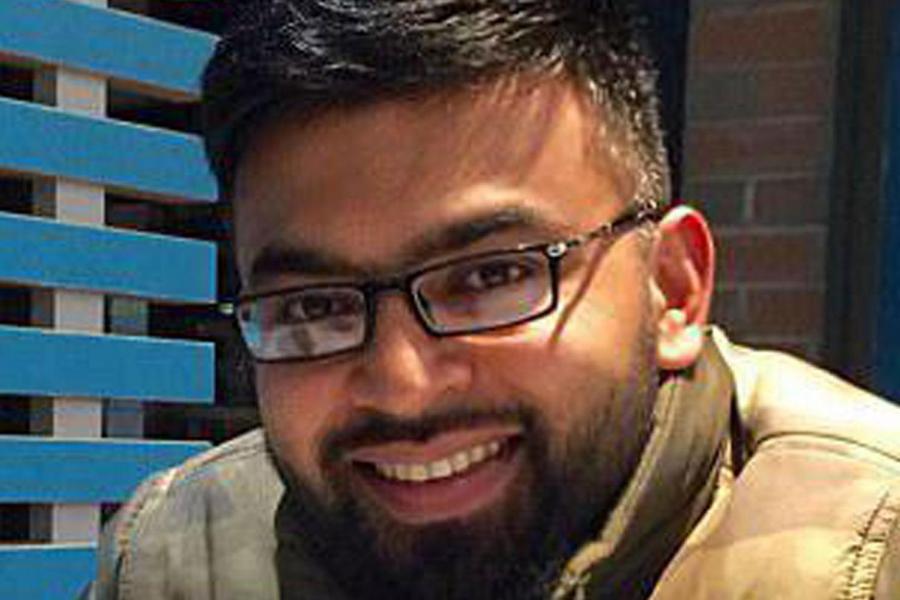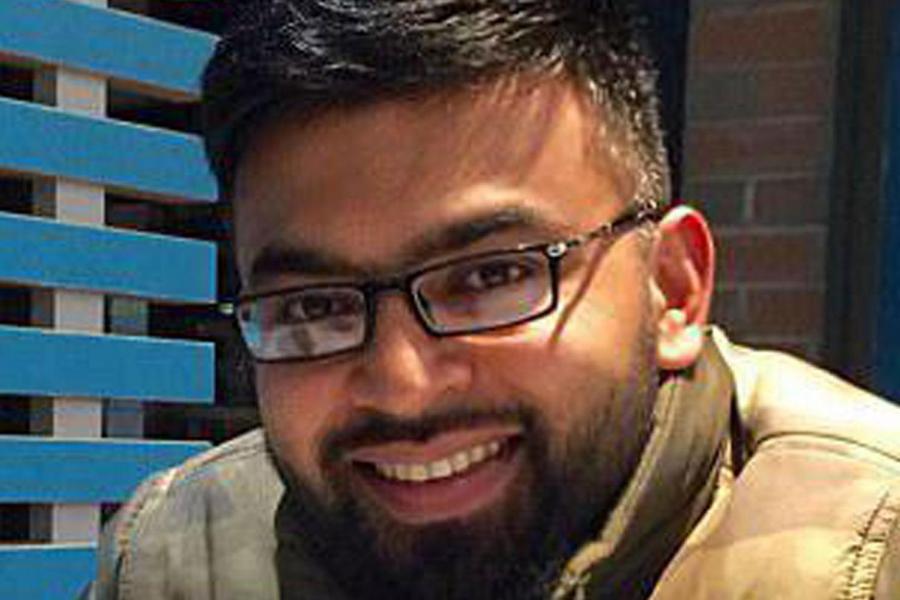 Two teens 14 and 16-year-old arrested following two acid attacks in London
A takeaway delivery driver from London is in a critical condition fighting for his life in hospital following a cowardly attack which saw him sprayed in the face by a highly corrosive liquid by thieves who were riding mopeds.
Muhammed Nawshad Kamal, 32, is likely to lose sight in both of his eyes following a callous attack when two thugs on mopeds attempted to steal Mr Kamal's moped from him on Thursday night.
Mr Kamal was finishing dropping off a delivery in Walthamstow, North London when the two thieves demanded that he handed over his keys and he refused to give in to their threats.
Mr Kamal has lived in Britain for eight years and was repeatedly doused with a corrosive liquid during the attack on his face and chest, in Walpole Road which took place at around 6pm on the Thursday evening, the thugs on mopeds fled the scene with one wearing a white helmet and the other a black one, leaving the victims moped behind.
Officers attended the scene along with the London Ambulance Service and the London Fire Brigade, the victims was treated at the scene with water and taken to East London hospital.
Scotland Yard believe that the same attackers then struck again in Tottenham, North London at around 6:30pm later that evening.
The second victim who is also 32 years old suffered non-life-threatening injuries when he was sprayed in the face by two males who were trying to steal his scooter, police have said.
Police have said how they haven't fully established whether the two incidents are linked and have not arrested anyone in connection with the second attack, they are appealing for any witnesses to either of these attacks to come forward.
Officers have made two arrests in connection with the incident in Walthamstow.
A 14-year-old boy who was arrested on Friday, 3 November on suspicion of causing grievous bodily harm has been released under investigation.
While a 16-year-old boy has also been arrested on suspicion of causing grievous bodily harm has also been released under investigation.
The investigation by detectives from Waltham Forest CID into both incidents continues.
Detective Chief Inspector Gordon Henderson of Waltham Forest CID said:
"This attack has left a man fighting for his life and with terrible eye injuries. This was an innocent man going about his work as a delivery driver, who may never see again. This is not a time to hesitate, if you have any information about this crime I would appeal that you immediately call police. Your phone call could save some other innocent person; it is imperative that we arrest those responsible."
Anyone with information about either attack is asked to contact police on 101 or contact via Twitter on @MetCC.
If you do not want to give your name, you can contact Crimestoppers 0800 555 111 or give information online at crimestoppers-uk.org.
In light of these horrific attacks there has been supporters have rallied round in support of the victim to raise of £7000 pound for the victim and is family in support of his plight, with donations still being made to the Just Giving page which was created for him.