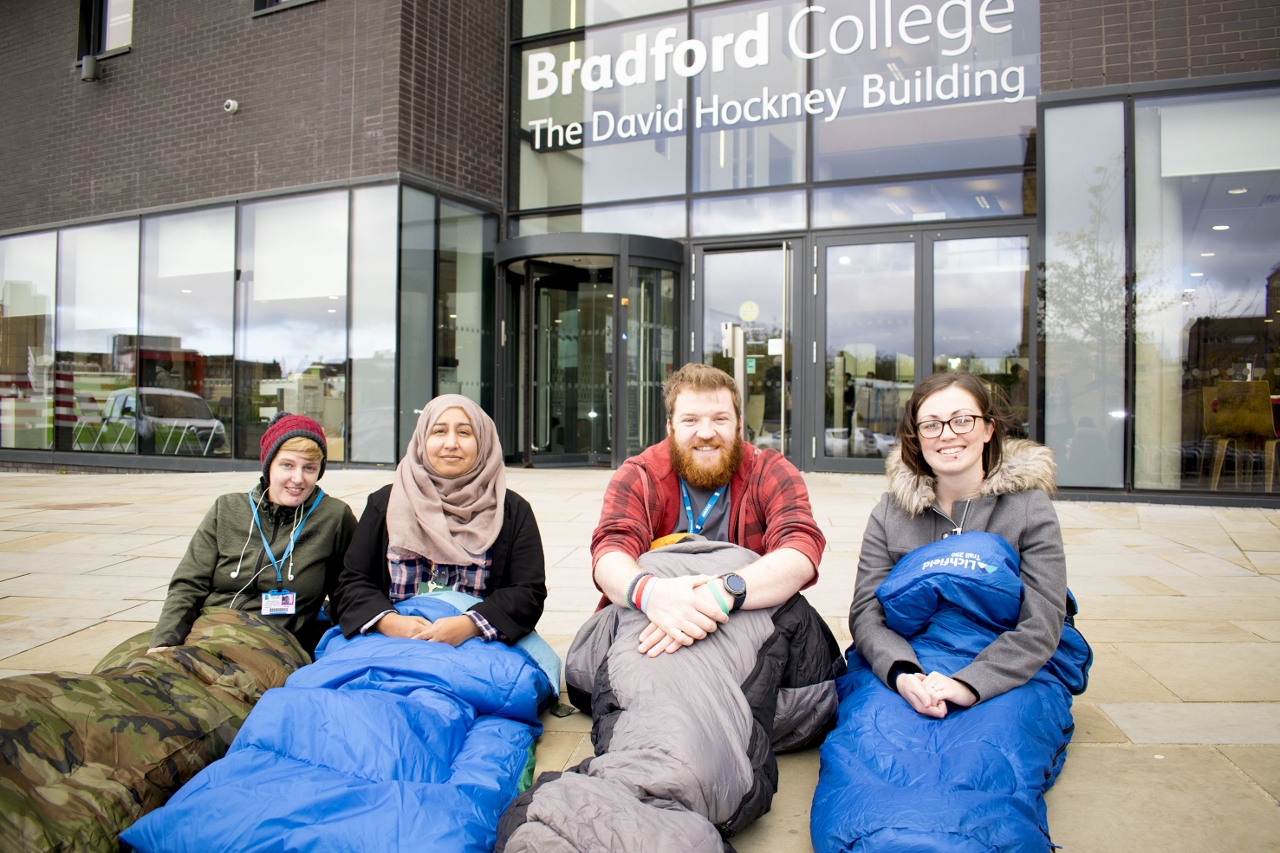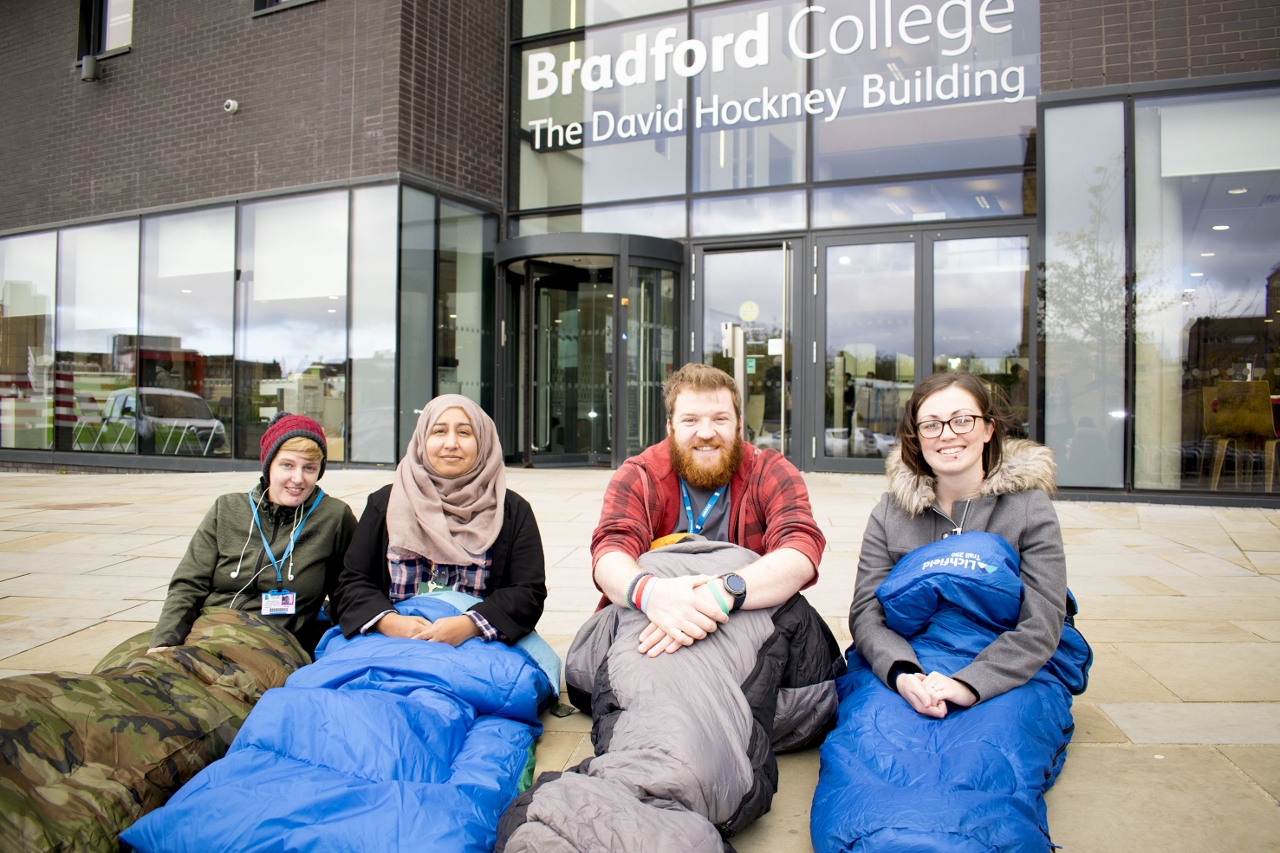 A group of social work students at Bradford College, and their lecturer, are set to spend the night outside to raise money for the homeless.
The brave group will forsake their warm beds and sleep instead on the concrete floor of the Shay Stadium in Halifax as part of a charity fundraising event.
Calling themselves Collective Minds, the college's group of 15 will sleep under the stars on Friday 10th November as part of SleepOut2017 which is organised by SmartMove, a charity that assists homeless and vulnerably housed people to find accommodation in Calderdale.
Bernadette O'Horo from Keighley, who is studying for a social work degree at the college's University Centre, said: "I am doing this for all those people who don't have a voice, who are exploited and at risk on the streets and who society often ignores. I am doing this to raise awareness and to stand with people who are homeless."
Fellow student Jake Pollard, from Bingley, said: "You can't empathise until you know what people experience. It is easy to walk past people on the street and give them some spare change but spending the night outside goes some way to understanding what they endure every night."
Amy Cartlidge from Halifax added: "I did it two years ago. It was fun and we raised lots of money for a great charity so I was keen to sign up again."
Social work lecturer Waheeda Azam said: "From my perspective it is to support the students to engage in social work experiences that will enhance their learning and drive their empathy with people."
Anyone willing to donate to the students' fund can do so online at https://localgiving.org/fundraising/socialworkstudentssupportingsmartmove/