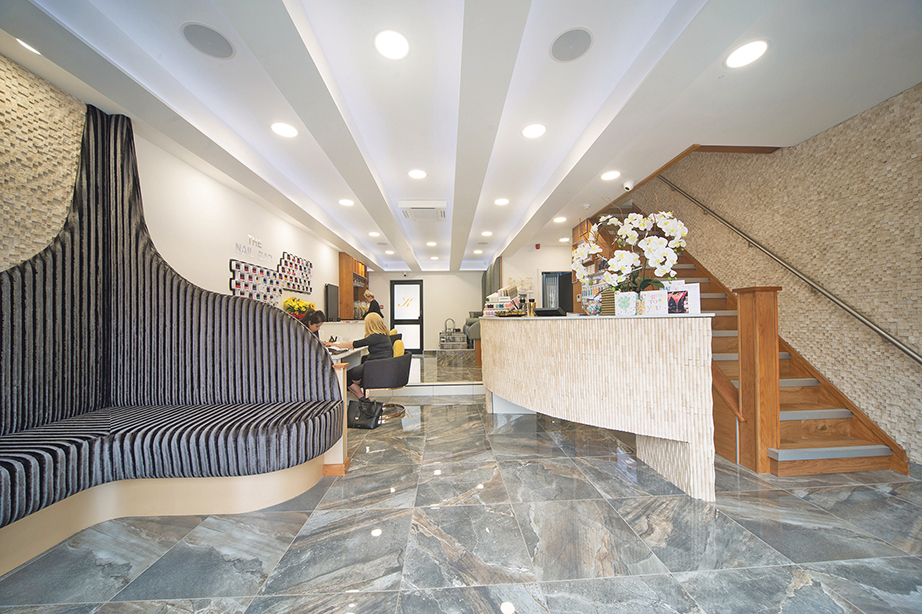 Get the A List treatment in Leeds with Kiren's Hair and Beauty
Kiren's hair and beauty is a relaxing Salon and day spa who aims to provide a service which will help you relax and unwind away from your stresses, so you are ready and recharged for what life has to throw at you.
With the focus on you they aim to provide effective treatments and services, which will give you a richly deserved memorable experience, leaving you to look fabulous and feel reinvigorated and a sense of wellbeing.
Kiren Sehmi, who is the company's director has a background in hair and make-up, combined with a passion for providing a hair and beauty service. Starting in 2014 in Hyde Park, Leeds, they have since opened a new Oakwood Salon, with plans to open further salons in the next 12 months.
Kiren's hair and beauty looks to appeal to anyone who wants to be pampered in beautiful, relaxing surroundings, they carefully select brands which are unique to Kiren including DR Murad skincare, St Tropez, WELLA amongst other leading names.
They offer packages to suit all, from the quick fixer to the all-day escape. Their unique selling point is that they feature a champagne bar.
Kiren's offers a wide range of beauty and cosmetic treatments at affordable prices, with their 12 finely trained colleagues who provide treatments which include; Hair, facials, dermal aesthetics, threading, waxing, manicure, pedicures, eye treatments, sunbeds, spray tanning, massage and body, ear piercing and bridal.
They also offer a range of Botox and filler treatments which include; wrinkles, headaches, excessive sweating, Nefertiti lift (neck lift), jaw reduction, lip enhancement, cheek enhancement, volume loss and eye bags.
A feature of Kiren's hair and beauty are the 'pamper parties' which they offer for a variety of different occasions including weddings and hen parties as well as pamper princess parties for 4-14-year old's, packages for birthday's, proms and spa parties are also available.
These special packages can also feature additional extras on request which can include the following; party bags, skincare pamper packs, haircare pamper packs, drinks (hot or cold), soft drinks, champagne and cocktails. Also, sweets and food, including cakes, chocolate fountain, candy cart, hot and cold buffets.
While they also offer the celebrity service with red carpet entrance and a decorated salon with balloons, banners, party poppers and themed events.
Student discount is available also when a valid student card is presented upon purchase.
The Hyde Park branch of their Salon is open Monday to Wednesday from 10-6, with their opening times extended from 10-8 on Thursdays and 10-7 Fridays, while they open 10-6 Saturdays, they are closed for business on Sundays.
To contact the Hyde Park salon, you can ring them on- 0113 220 8911. Their address is Diamond House, 116 Brudenell Road, Leeds, LS6 1LS.
Their newly opened Oakwood Salon is located at, 649 Roundhay Road, Oakwood, Leeds, LS8 4BA. Opening times at this branch are Monday to Wednesday 9-6, while Thursdays they extend to 9-8 and 9-7 on Friday and Saturday 9-5, they are closed on Sundays.
You can contact their Oakwood Salon on 0113 323 5999, or visit their website for full ranges of treatments and prices @, www.kirenshairandbeauty.co.uk