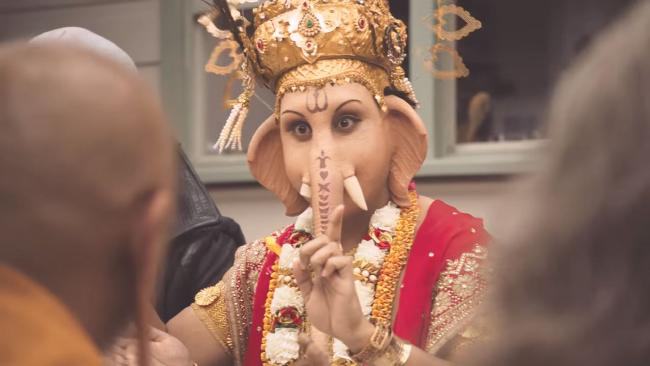 Indian community in uproar as 'Vegetarian' Ganesha shown condoning the consumption of lamb with other religious figures in Australian advertisement
The Indian community in Australia is enraged at an advert which has been released in Australia which depicts Lord Ganesha eating Lamb with other religious spearheads.
The Tv commercial from industry group, Meat and Livestock Australia, sees a number of religious figures endorsing the consumption of lamb.
The advert which includes, Lord Ganesha, Jesus, Buddha and scientology founder Ron L Hubbard amongst others, sit and eat a lamb based meal while a raising a glass in celebration of the meat.
Lord Ganesha is widely considered to be a vegetarian and this advert has caused anger amongst Australia's Indian community.
The Indian High Commission in Canberra is said to have taken the issue up with the Australian government.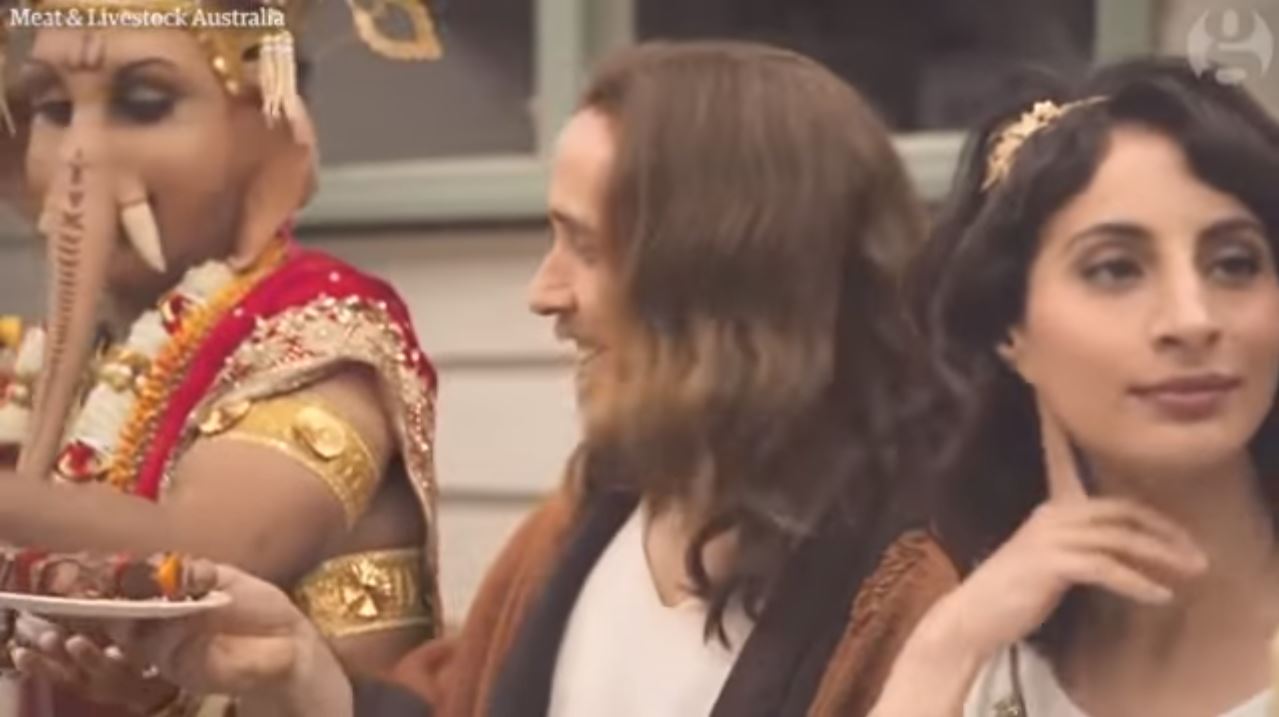 They released a statement which said.
"Lord Ganesha, along with other religious figures is found to be 'toasting lamb', which the Indian community consider to be offensive and hurting their religious sentiments." The commission said on Saturday.
The Indian Consulate in Sydney has also made a direct appeal to Meat and Livestock Australia to withdraw the commercial.
The Industry body said it was meeting community groups to respond to their concerns.
They have claimed that they had taken extensive research and consultation when producing the advertisement, which was intended to promote inclusivity and not to offend.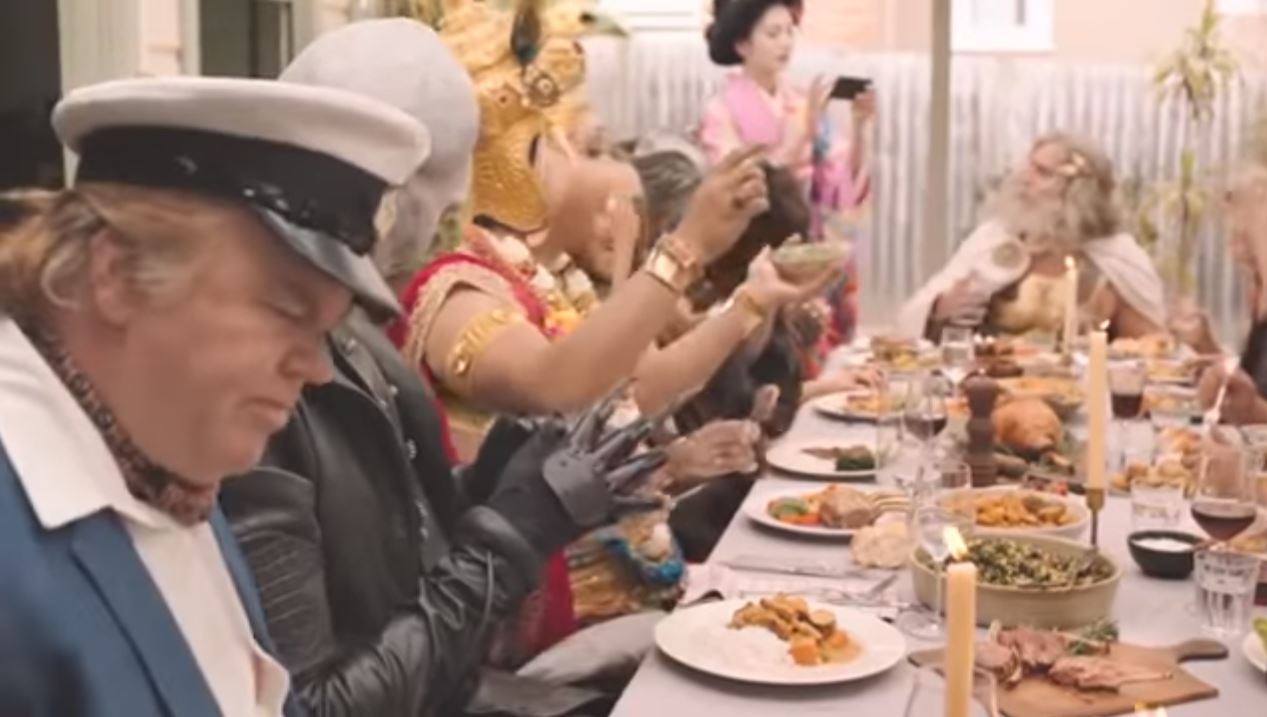 President of the Council of Indian Australians Mohit Kumar spoke of the advert he said: "The Indian government had to react to the strong concerns of the Indian community.
"They're trying to nip it in the bud so it doesn't blow out of proportion.
"I can totally understand they didn't mean to offend. I accept the premise of the ad was to show people of different beliefs and that they can come together at the same table and have a meal, there is no issue with that concept at all.
"But the execution was very poor. It's not that we don't have a sense of humour, we're all Australians at the end of the day. The issue is that it's a matter of respect and this was very disrespectful and an insensitive depiction."