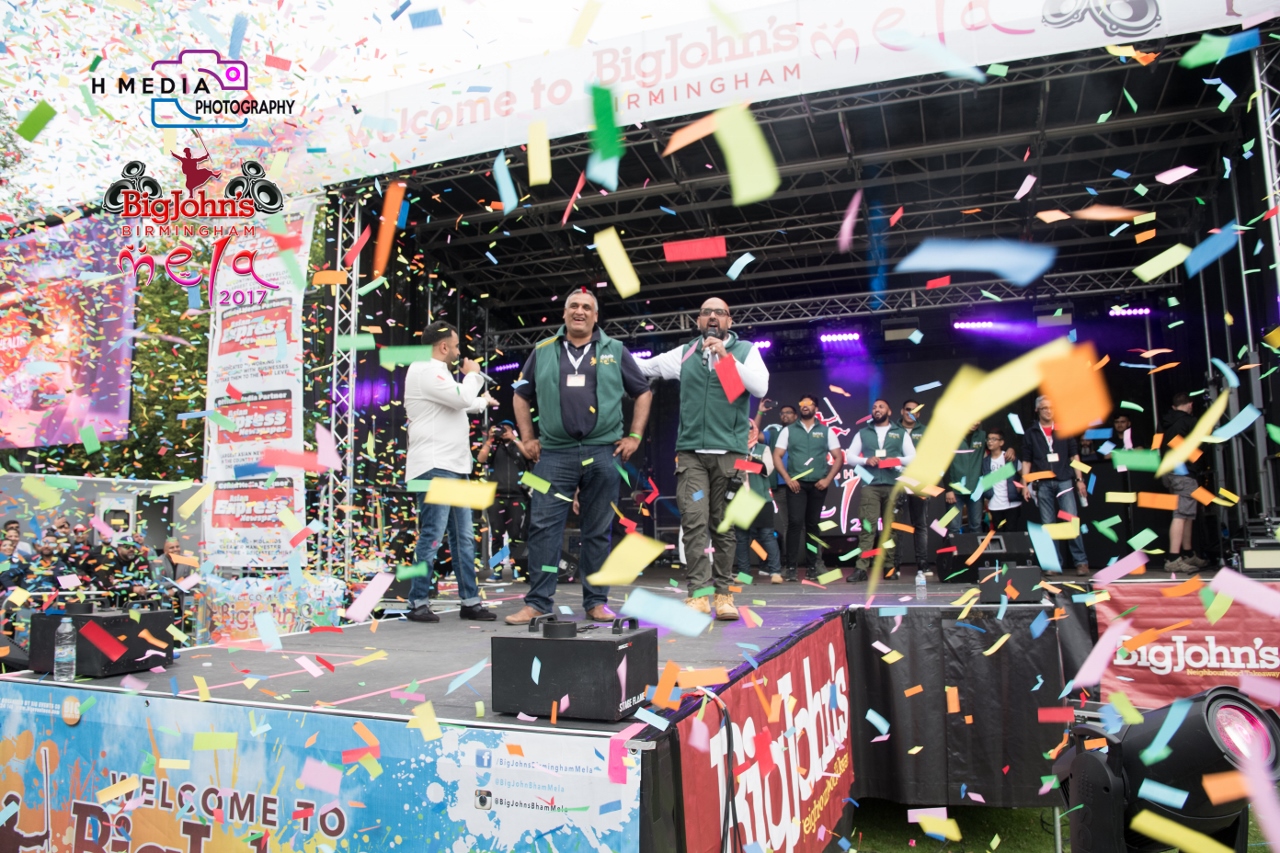 Big John's Birmingham Mela has become one of the largest in the country
Headline acts included Abrar-ul-Haq, Malkit Singh, Imran Khan and Roach Killa just to name a few…
Put on by and sponsored by one of the Midlands largest Asian businesses 'Big John's' in conjunction with Asian Express Newspaper, this year's Mela was a melting pot of everything great about South Asia.
Summer fun simply couldn't have got better for Birmingham with the annual Mela, held in the heart of the city, drawing in people of all ages by the tens of thousands.
The event costs over £100,000 to put on every year, but no financial support is provided by the council, however Asian businesses who rent stalls on the day also are key into making the family event happen.
The sensational line-up of entertainment acts at the Big John's Birmingham Mela celebrated the diversity of the South Asian Community and beyond through its culture, food, sport, art and showbiz.
Comments Nadim Hanif, CEO of Asian Express: "Mela's are a representation of the beautiful colours of Asia and are a celebration of it through music, dance, food and culture.
"Asian Express is thrilled to have been part of entertaining over some 90,000 visitors – the feedback has been immense – proving to us that the city has so much potential but is undermined by mainstream press."
Now in it's 17th year, the free to attend event in Cannon Hill Park on Sunday 6th August brought to visitors an Asian Express sponsored Main Stage, a Sports Arena, a whole host of free kids fun from ParkLives, Asian bazaars, traditional street food, funfair and much more.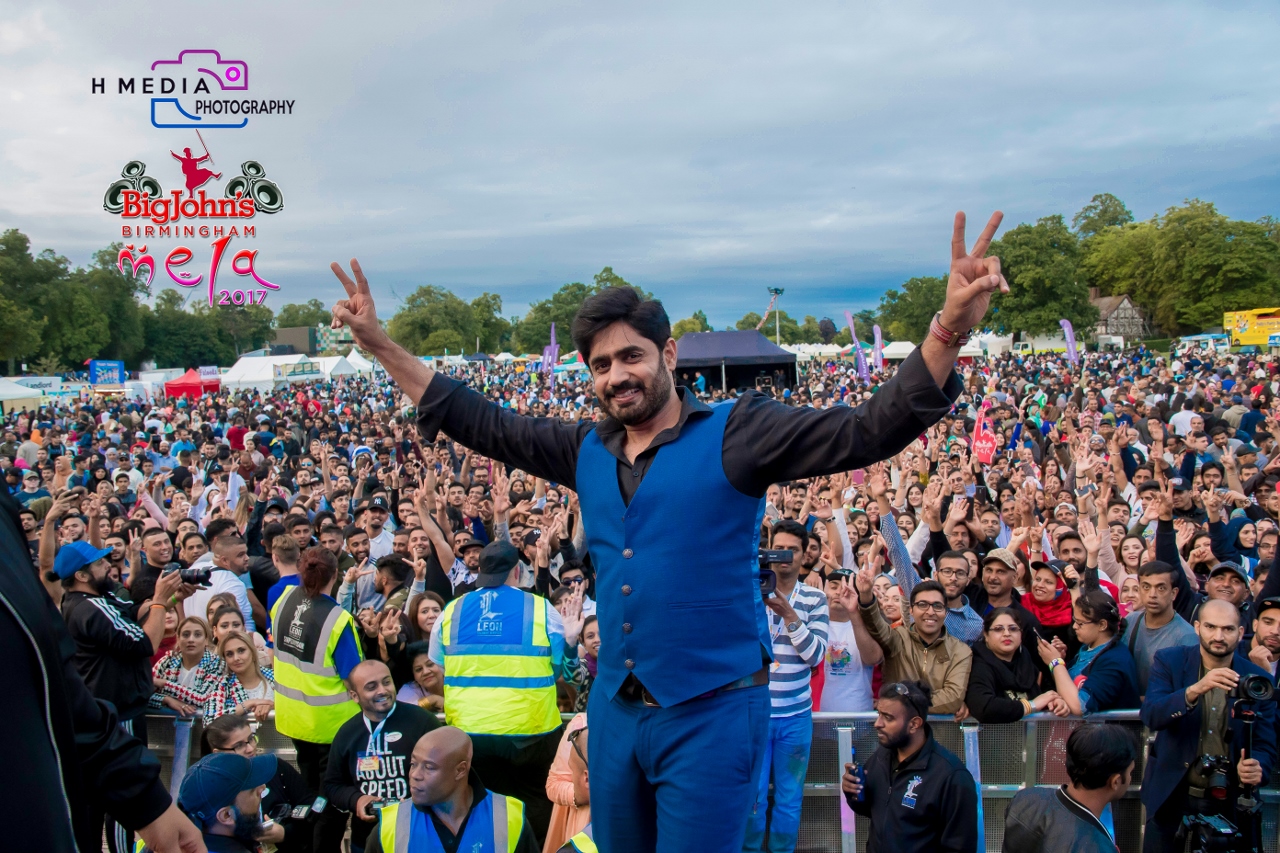 "We wanted to make this year's event the biggest ever with a great line up of artists on stage and a whole range of attractions and food offerings in the arena for all the family," comments Bob Saddiq director of the Big John's Group.
"Parking was a slight problem as we were overwhelmed with the large amount of people who attended this year. All-in-all every one enjoyed the day and we are already inundated with enquiries from sponsors and stall holders for next year's event.
"We are already planning for next year's event and a date will be announced shortly.
"I would like to take this opportunity to thank all the stakeholders in the event from Big Johns Mela event team, the Councils events team and all sponsors, partners and stall holders for making this year's event a great success and look forward to seeing all again at next years Mela."
Andleeb Hanif, Managing Editor of Asian Express says: "Our job, here at Asian Express is to showcase the hard-working businesses, community leaders, youth workers, sports heroes and upcoming talent in Britain.
"By covering stories of Asians in Birmingham, we can reinforce to our younger generation that they are part of a community to be proud of. British Asians are the most entrepreneurial and dedicated citizens – as a newspaper it's our mission to bring this to the limelight."
"British Asians are maligned by mainstream tabloid headlines. I urge people of the Midlands to get involved with the Asian Express and make that significant difference."
[ngg_images source="galleries" container_ids="25″ display_type="photocrati-nextgen_basic_thumbnails" override_thumbnail_settings="0″ thumbnail_width="120″ thumbnail_height="90″ thumbnail_crop="1″ images_per_page="0″ number_of_columns="0″ ajax_pagination="1″ show_all_in_lightbox="0″ use_imagebrowser_effect="0″ show_slideshow_link="0″ slideshow_link_text="[Show as slideshow]" order_by="sortorder" order_direction="ASC" returns="included" maximum_entity_count="500″]