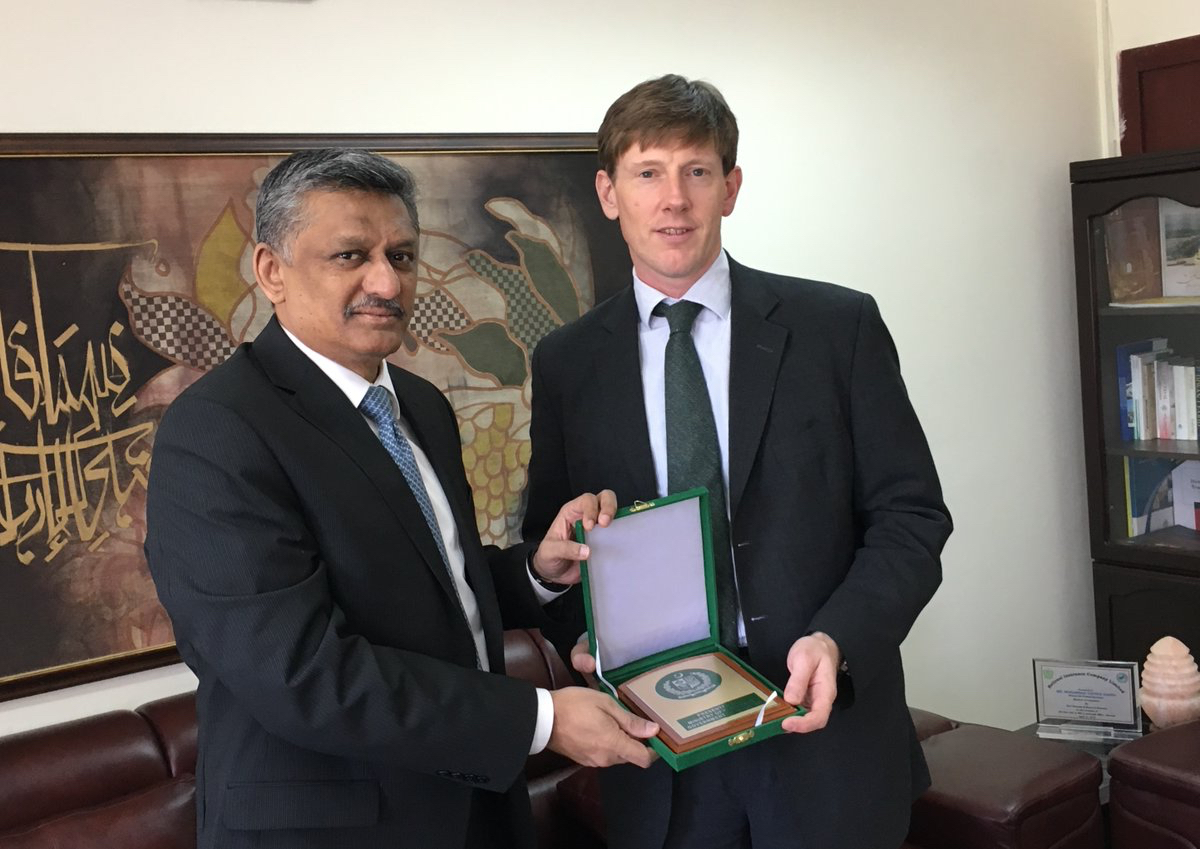 Additional resources are being invested in helping UK-based companies looking to do business with Pakistan, in line with the UK commitment to increase trade between UK and Pakistan.
A new Deputy Director for Trade was appointed in Islamabad and the trade team has been increased in both Karachi and Lahore, with an ambition to supporting UK-Pakistan trade relations across the length and breadth of the country.
Matt Lister, the new Deputy Director for Trade, said: "I am really excited and honoured to have been appointed Deputy Director for Trade in Pakistan. Working with colleagues in Pakistan and in the UK, my aim is to fulfil the potential for trade between our two countries identified by the International Trade Secretary. My focus will be to help UK companies increase their trade with Pakistan, or to establish a presence in the market here.
"As Britain leaves the EU our aim is to strengthen Pakistan's access to UK markets. The UK also has an ambition to expand our trade relationships with Pakistan in the future.
Director for Trade and Deputy High Commissioner, Belinda Lewis, said:
"During their visits over the past year, the Foreign Secretary, Development Secretary and Home Secretary all talked about the potential for the UK and Pakistan to do more trade together. As Trade Director, I'm delighted to see more British companies winning business here, right across a range of sectors.
"With a shared history and shared future, we are well placed to support the increased prosperity of both our nations. The new (and growing) British trade team in Pakistan will help deliver the huge potential in the Pakistan market."
Over the past year, UK Government trade services in Pakistan were largely delivered by the British Business Centre (BBC), whose Board decided it should cease operations on 30th June 2017.
Trade support for UK-based companies looking to export goods or services, establish a presence in Pakistan or explore opportunities in the market will be supported directly by Department for International Trade officers and other HMG colleagues in the British High Commission Islamabad, Deputy High Commission in Karachi and by the trade officer in Lahore.