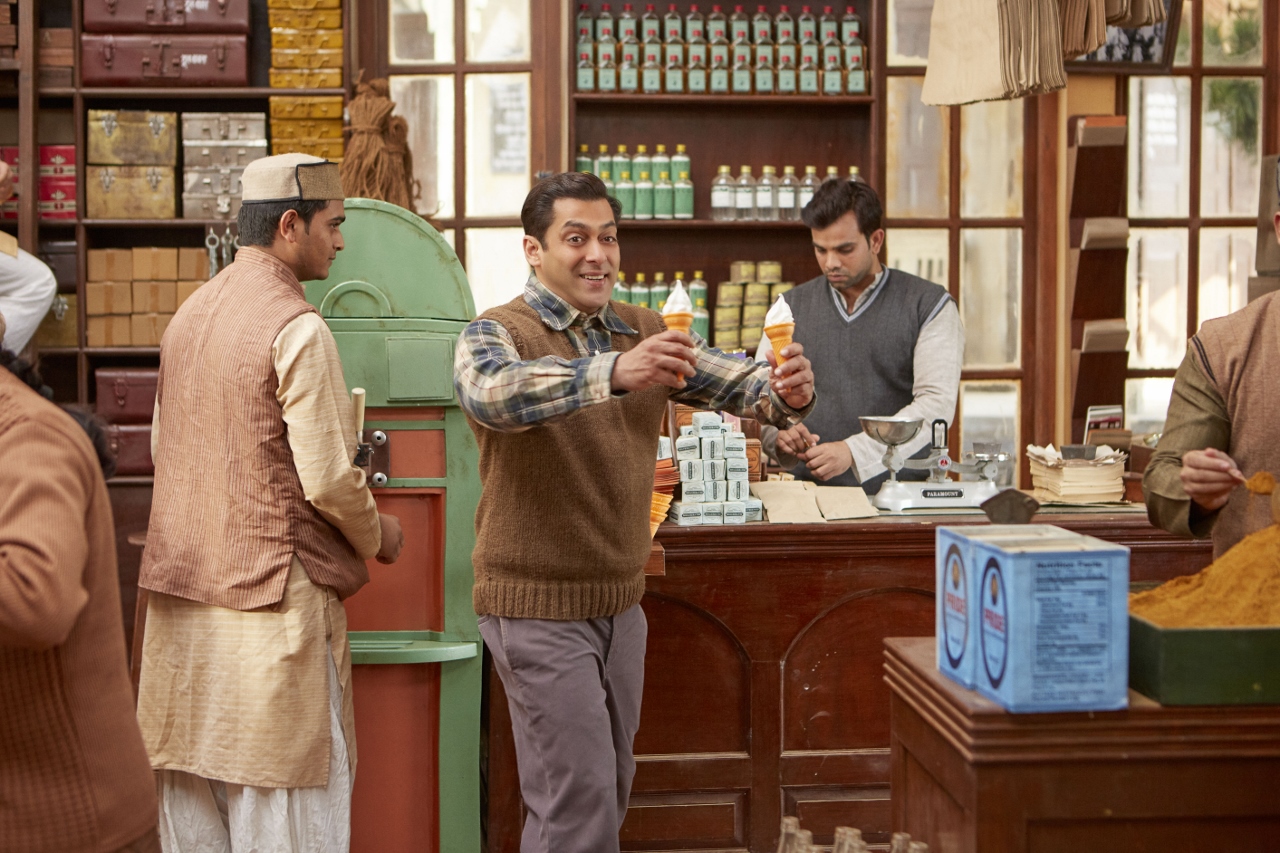 The makers of Salman Khan's 'Tubelight' are hopeful that the movie gets a release in Pakistan, where the Bollywood superstar enjoys huge popularity. Directed by Kabir Khan, the film dwells on the 1962 border conflict between India and China
According to the buzz in film circuits, 'Tubelight', set in the backdrop of the India-China war of 1962, might not release around Eid in Pakistan.
Amar Butala, Chief Operating Officer, Salman Khan Films, and co-producer of Tubelight, said in a statement: "Salman has a huge following in Pakistan, which has only grown with the positive messaging on 'Bajrangi Bhaijaan'. We hope to release 'Tubelight' in Pakistan as well, and our efforts continue in that direction, but we respect the law of the land and judiciary if they decide otherwise."
According to sources in Pakistan, the distributor for the film is still to be finalised.
"There are limited screens and most of them committed for Eid programming.
"It's totally untrue that 'Tubelight' is banned in Pakistan. In fact, it remains a much awaited film," said Satish Anand, a key distributor of Indian films in Pakistan.
The two local movies scheduled for an Eid release in Pakistan are 'Yalgaar' and 'Shor Sharaba'. Even Pakistan's Central Board of Film Censors chief Mobasher Hasan said, "It's the distributor's choice to import any foreign film."
But is there scope for 'Tubelight' in Pakistan after Eid? "Yes, if it clears the censor," Anand said, adding, "Mind you, it will be available online, and cable all the same."
His hint was towards the "huge problem" of piracy that Indian films continue to face across the border, but efforts from the side of film's producer to take Salman's film to Pakistan are still on. Butala added, "Salman Khan Films is committed to taking 'Tubelight' to markets across the globe with our overseas distributors Yash Raj Films."