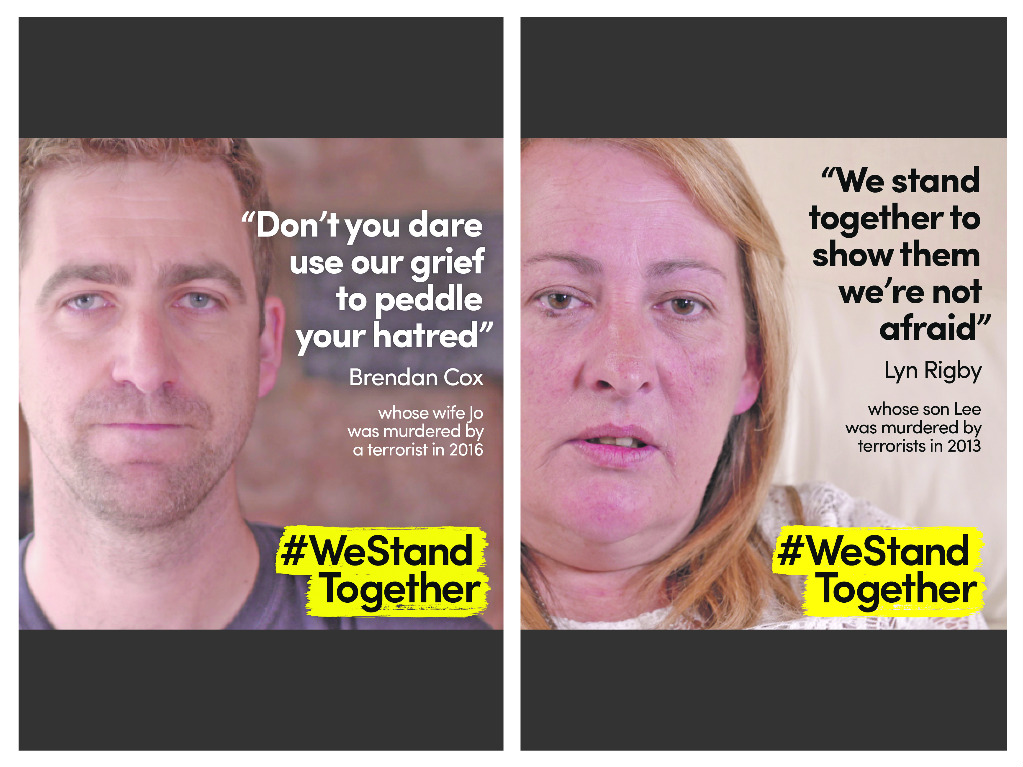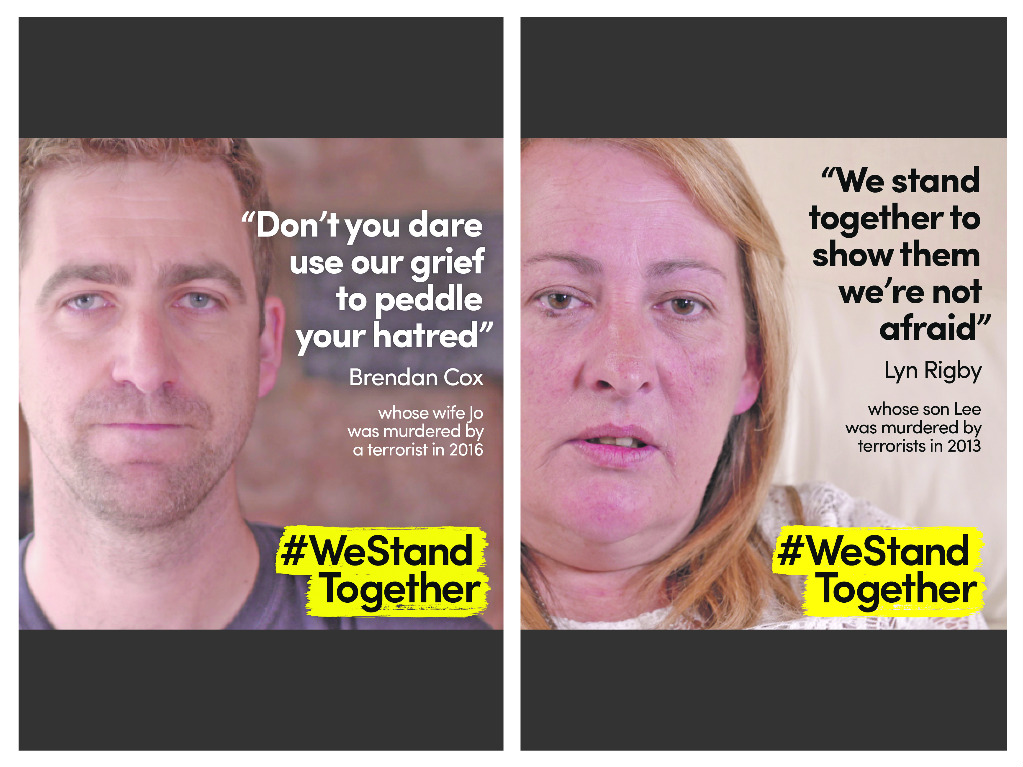 Family members of Jo Cox MP, David Haines, Lee Rigby and Tim Parry come together to film messages of unity in defiance against terror
In response to the attacks in Manchester and London, family members of loved ones who have lost their lives to extremism and terrorism have come together for the first time to film a direct response to those who look to spread hatred and division.
The film features relatives of British victims of terror: Mike Haines, brother of David Haines murdered by Daesh; Lyn Rigby, mother of Lee Rigby murdered by Islamist terrorists; Brendan Cox, widower of Jo Cox MP murdered by a far-right terrorist; Colin Parry, father of Tim Parry murdered by the IRA.
Under the #WeStandTogether banner they wanted to make it clear that families of victims of terrorism will not let their loved ones be used to justify extremist narratives, and that the best response to terrorism is for communities to remain strong and united.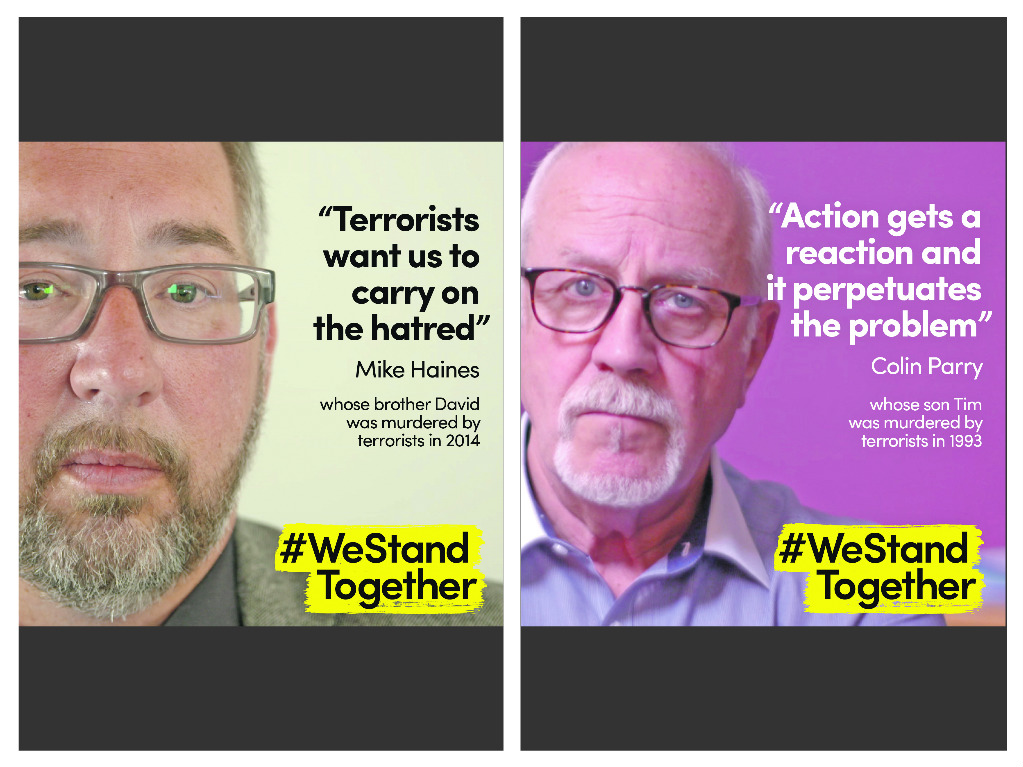 This film is being put out on behalf ofThe Tim Parry Johnathan Ball Foundation For Peaceas part of its #WeStandTogether campaign in response to the recent wave of terrorist attacks. The Tim Parry Johnathan Ball Foundation For Peace is a specialist provider based in Warrington, the town bombed by IRA in 1993, working with victims and survivors from all forms of terrorism.
Each of the survivors speaks about their personal, individual choices to break the cycle of violence by publicly denouncing attempts by the far right and others to exploit their loss and grief.
In the film Brendan Cox speaks directly to those who seek to exploit murder to sow further division by saying:
"Don't you dare use our grief to peddle your hatred."
Mike Haines reminds us to be aware of the effects of hate:
"Terrorists want us to carry on the hatred."
Colin Parry calls for an end to the cycle of violence by saying that:
"Action gets a reaction and it perpetuates the problem."
Lyn Rigby boldly states that:
"We stand together to show them we're not afraid."