It seems that boxing champ Amir Khan was certainly not counting his calories as he toured a Yorkshire bakery, who have been swirling up confectionary sales in aid of orphans around the world.
It is estimated that there are around 150 million orphans globally, trapped in poverty.
The #Cakes4Kids initiative launched by one of the region's fastest growing businesses, Regal Bakery, aims to boost its cake sales especially during Ramadan, with all proceeds going towards helping orphans overseas via the AK Foundation.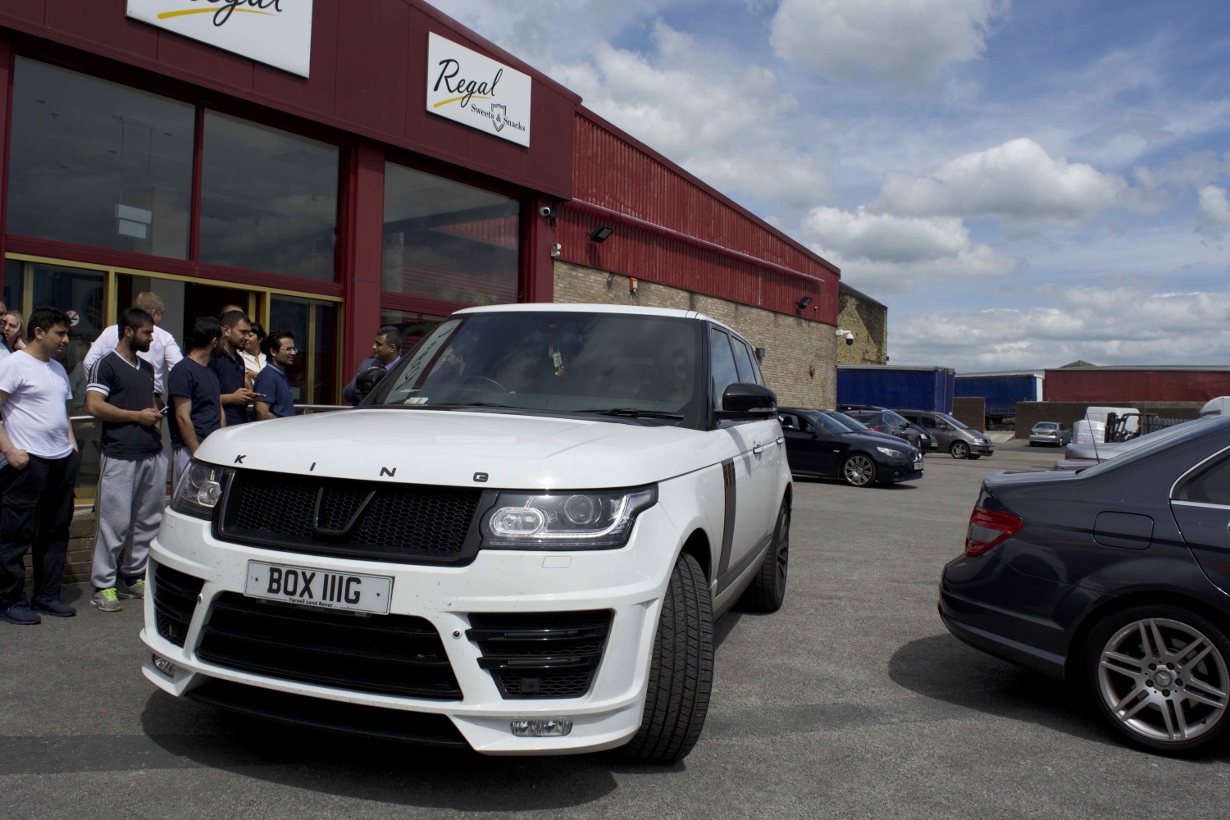 Amir Khan who has been committed to giving vulnerable orphans the tools they need to thrive for a number of years now through his charity AK Foundation, visited the region to support Regal's campaign.
After touring Regal Bakery's state-of-the art factory in Wallis Street, Bradford, he met with crowds of people keen to facilitate the bakery's orphan fundraising campaign in any way they can.
Amir Khan then headed over to the Abu Bakr Stores in Queens Road, Leeds, for his next bout of support in a 'meet and greet' opportunity, where children flocked to catch a glimpse of the boxing pro.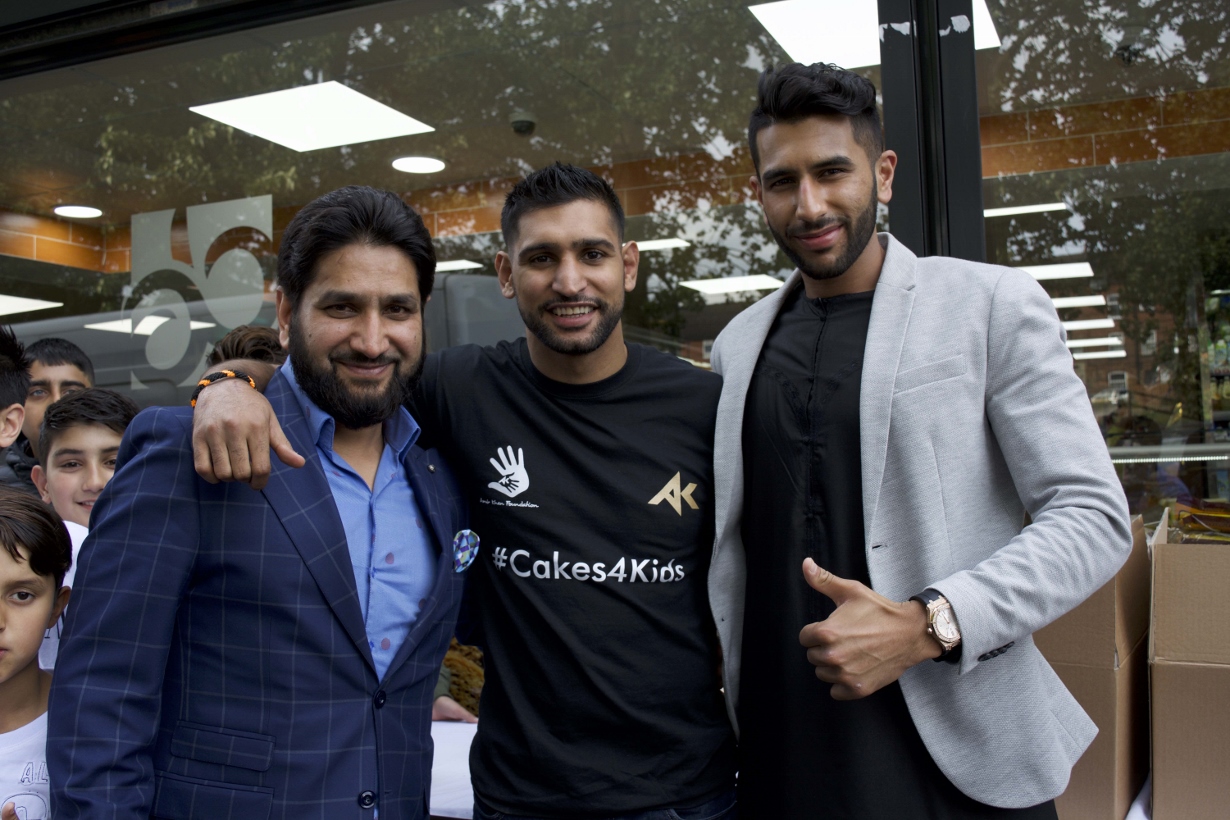 After meeting young fans, and answering a question or two, Amir turned his attention to the crowd requesting them to buy Regal's custom made cakes so that deprived children across the globe could be helped.
With some of the younger crowd dismayed that they didn't bring any money to buy cakes at the meet and greet, Abu Bakr boss Abid Hussain (AKA Brother Abid), swiftly handed out £10 notes from his own pocket to ensure the children wouldn't miss out.
[ngg_images source="galleries" container_ids="23″ sortorder="1337,1338,1339,1340,1341,1351,1342,1343,1344,1345,1346,1347,1348,1349,1350,1352″ display_type="photocrati-nextgen_basic_thumbnails" override_thumbnail_settings="0″ thumbnail_width="120″ thumbnail_height="90″ thumbnail_crop="1″ images_per_page="0″ number_of_columns="0″ ajax_pagination="1″ show_all_in_lightbox="0″ use_imagebrowser_effect="0″ show_slideshow_link="0″ slideshow_link_text="[Show as slideshow]" order_by="sortorder" order_direction="ASC" returns="included" maximum_entity_count="500″]
Waqar Younis, Regal Sales Director said: "It's been a sweet treat for many of the younger crowd here today seeing Amir Khan.
"We at Regal are proud to have partnered up with the AK Foundation, as it fits into our ethos of giving something back to the less fortunate.
"We have sold thousands and thousands of cakes and I request for people to keep up the encouraging support, and a big thank you to everyone who has bought one."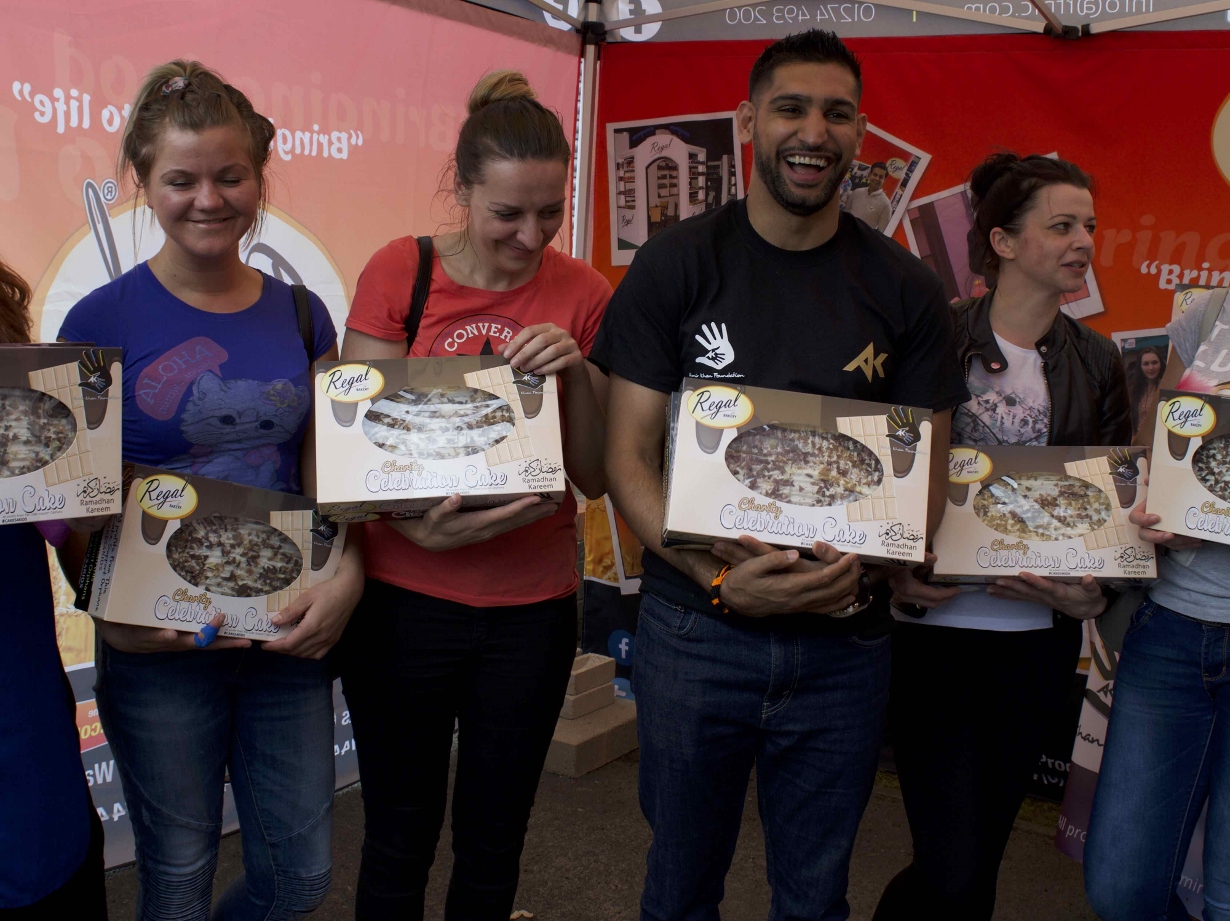 Says Amir Khan: "Every child deserves a happy, healthy childhood and the chance to build a brighter future.
"For many, your generous donations will help provide orphaned children with a home, food, water, medical care and a comprehensive education to give orphans the best possible restart in life.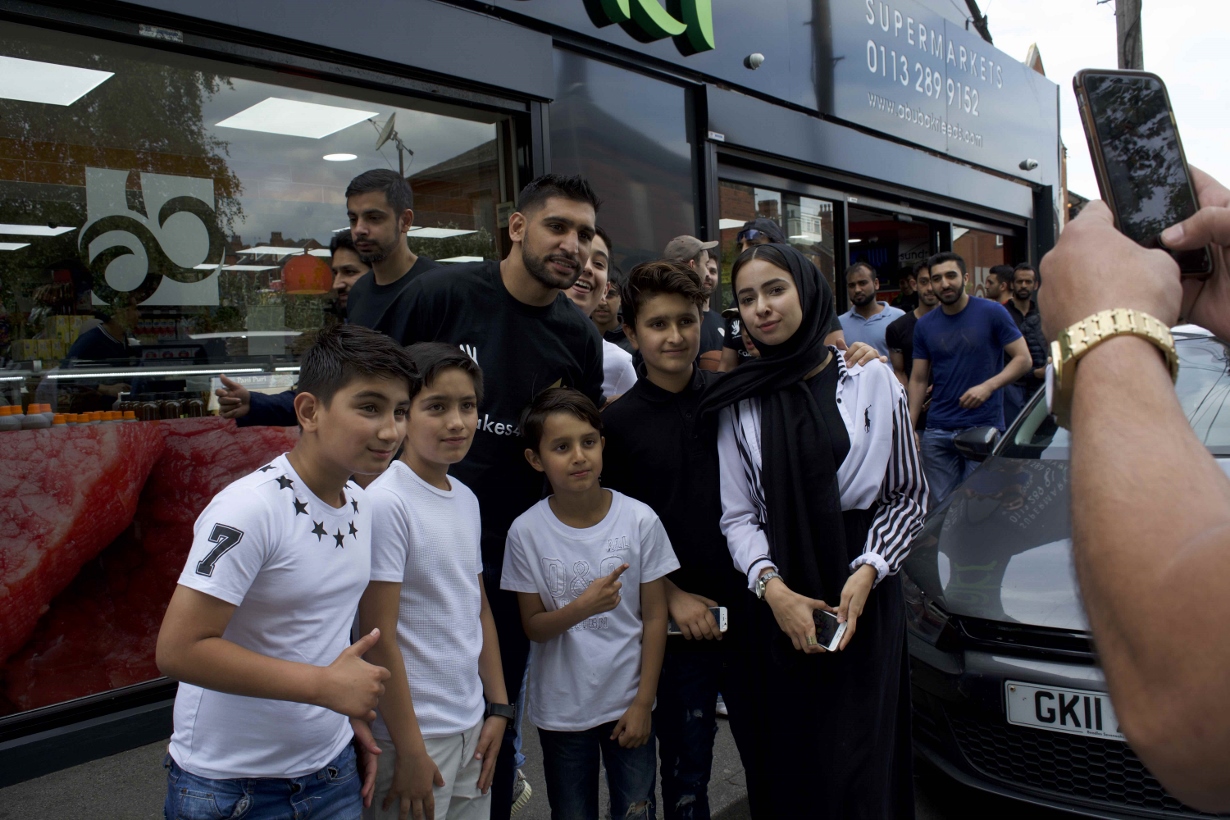 "Our partnership with Regal is one I'm especially proud of as they're really committed to making a change for orphans around the world."
Faz Ali director at Regal commented: "It's been a fantastic and optimistic event.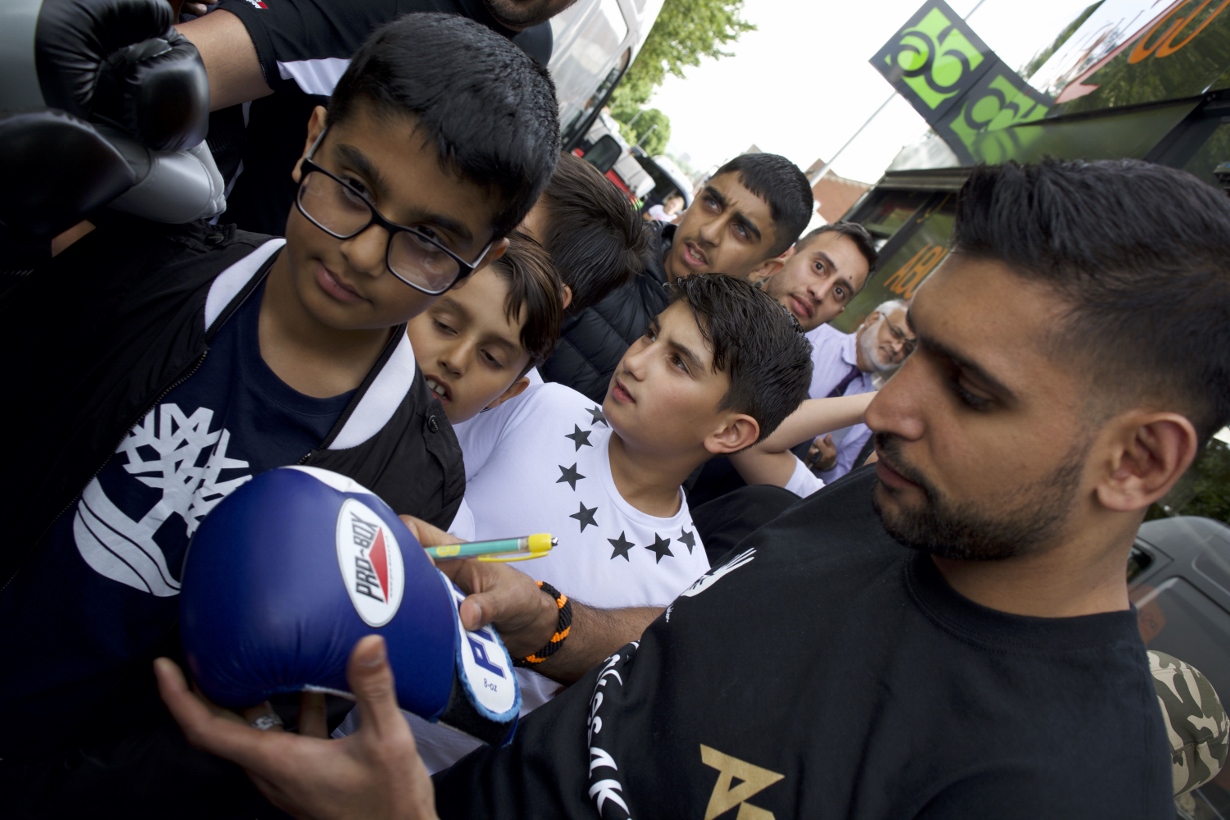 "After many meetings with Amir, today it was our turn to show Amir around our new purpose build BRC-credited factory for the first time, to reinforce the faith that he is working with a leading Bradford company who are committed to making a change."