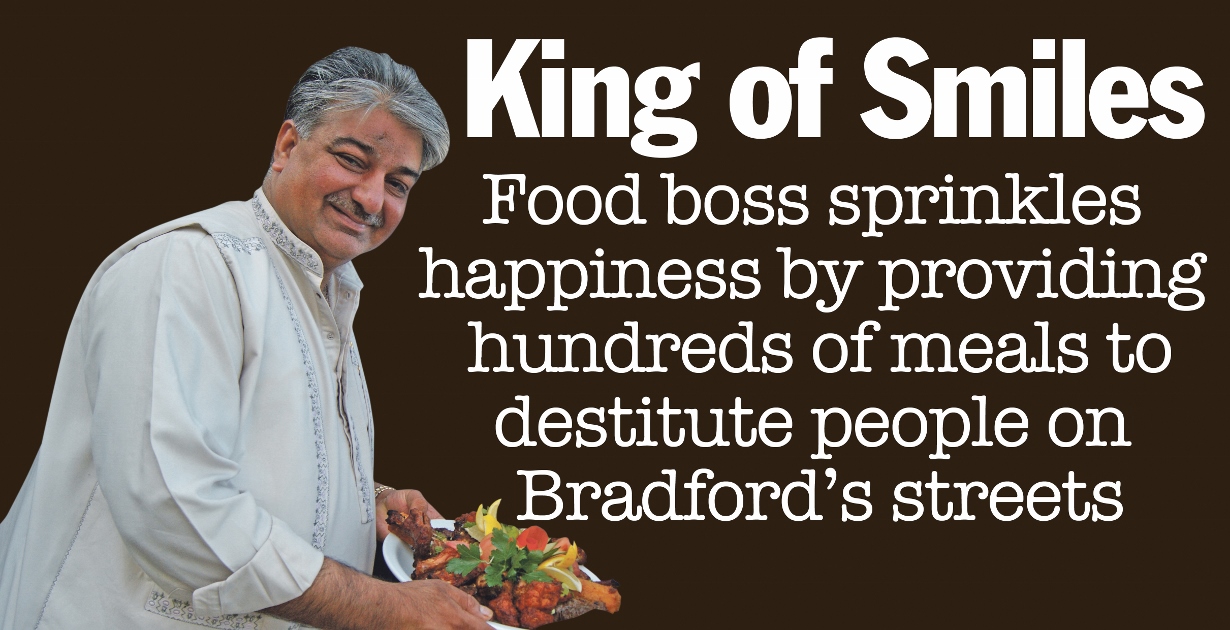 Around 66,000 people are currently forced to sleep rough every night in the UK, with the national use of food banks at an all time high.
Bradford food boss Saleem Jinnah Akhtar, who's passion is tending to his regular 1000 or so hungry patrons across his six luxurious Jinnah restaurants in Yorkshire, decided he wanted to bring smiles for those living on the streets.
"You only have to look at the pavements when you're driving about in Bradford to notice destitute people crumpled up in small corners everywhere," says Saleem.
"So with myself being positioned at the bottom of Leeds Road, I get to see homeless begging for food around the city centre every day.
"I thought if I start feeding these guys one day a week and publicise it others might follow suit and do the same so these poor people get fed all the time."
Saleem decided with the immense support and optimism of his boys and staff, that they'd trek through the city with warm food trolleys every Friday for a whole month.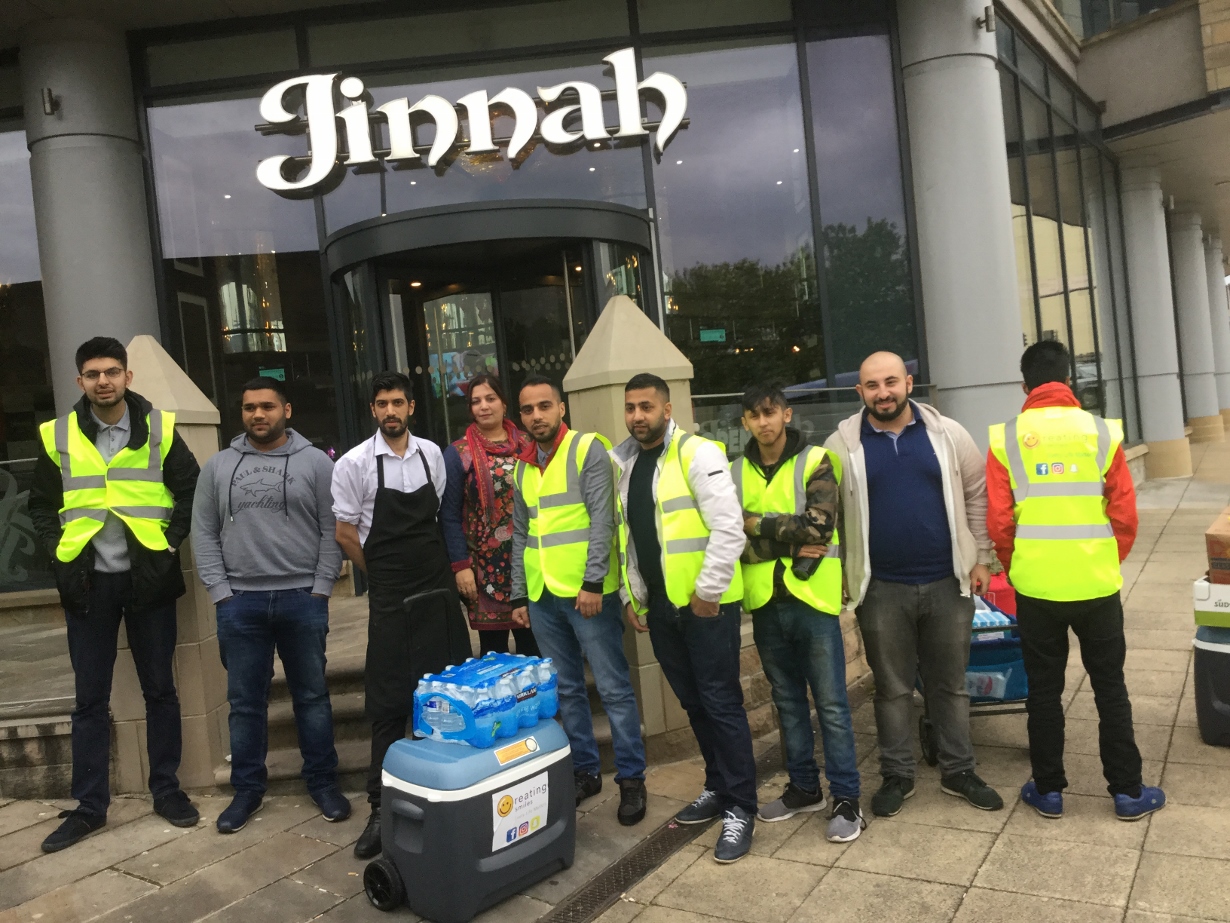 The six-mile on-foot round trip from Leeds Road to Hall Ings leading up to Great Horton Road, Thornton Road, White Abbey Road then Manningham Lane before heading back to Jinnah on Leeds Road, took the three teams around three to four hours to complete.
Handing out warm food, the restaurant was providing up to 150 meals a day to thankful recipients.
Saleem says he's exceptionally proud of his young 'Jinnah crew', which is headed up by Aqib, Saqib, Sikander, Muddasar and Qasim, and expresses that there is a valuable lesson in all of this for them too.
"We always quick to send money and donations abroad for charity," reflects Saleem.
"There's a great sense of personal achievement when you realise you've made someone's day by helping them, no matter how little the gesture may seem to you.
"While it's brilliant that Asian people are giving to charities abroad, it's really important to see what's happening on our own doorstep and do our part in our local areas.
"Trust me, it's a feeling of elation that cannot be described!"
Currently the Jinnah restaurant is serving up a lavish buffet for Ramadan.