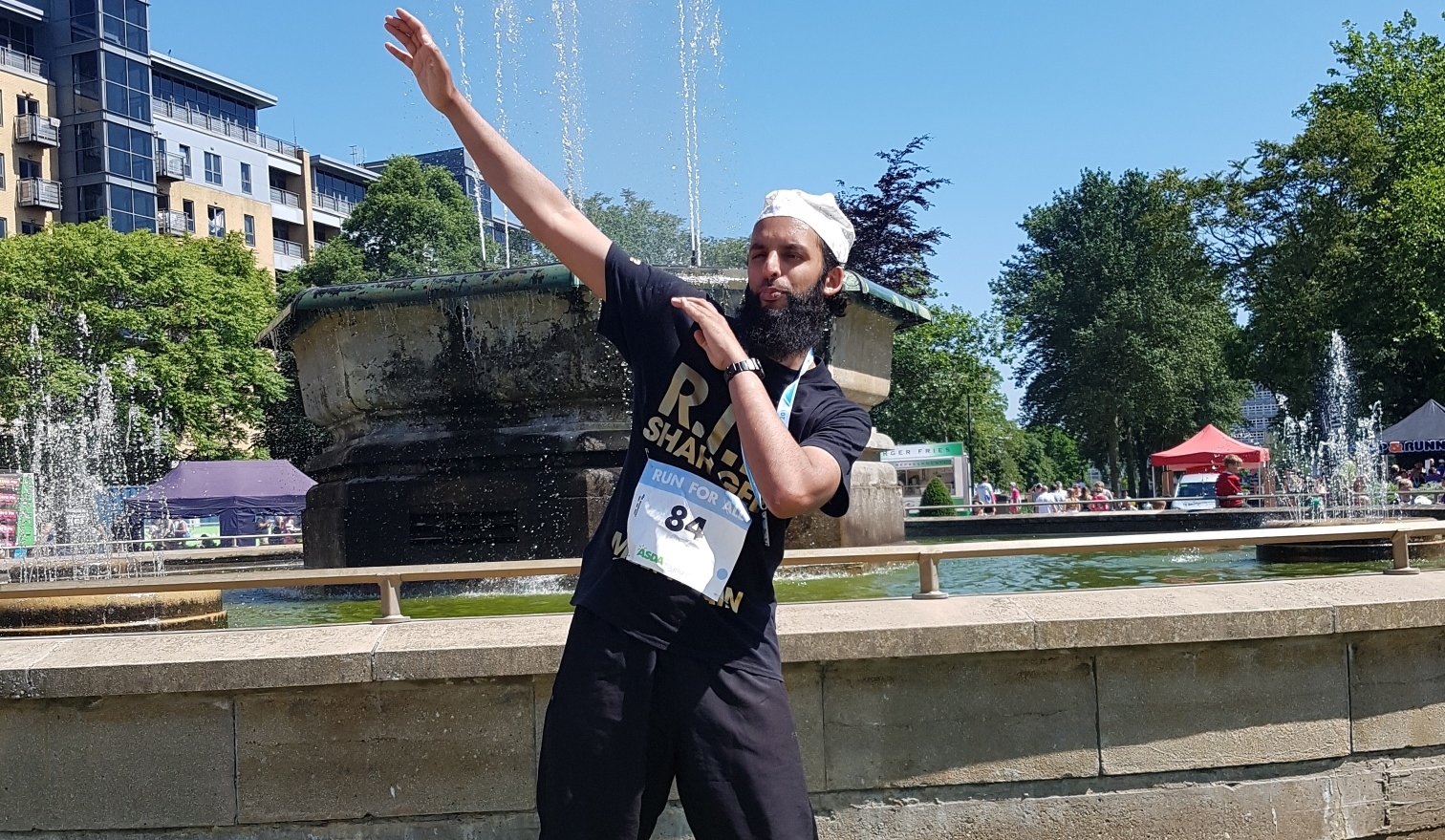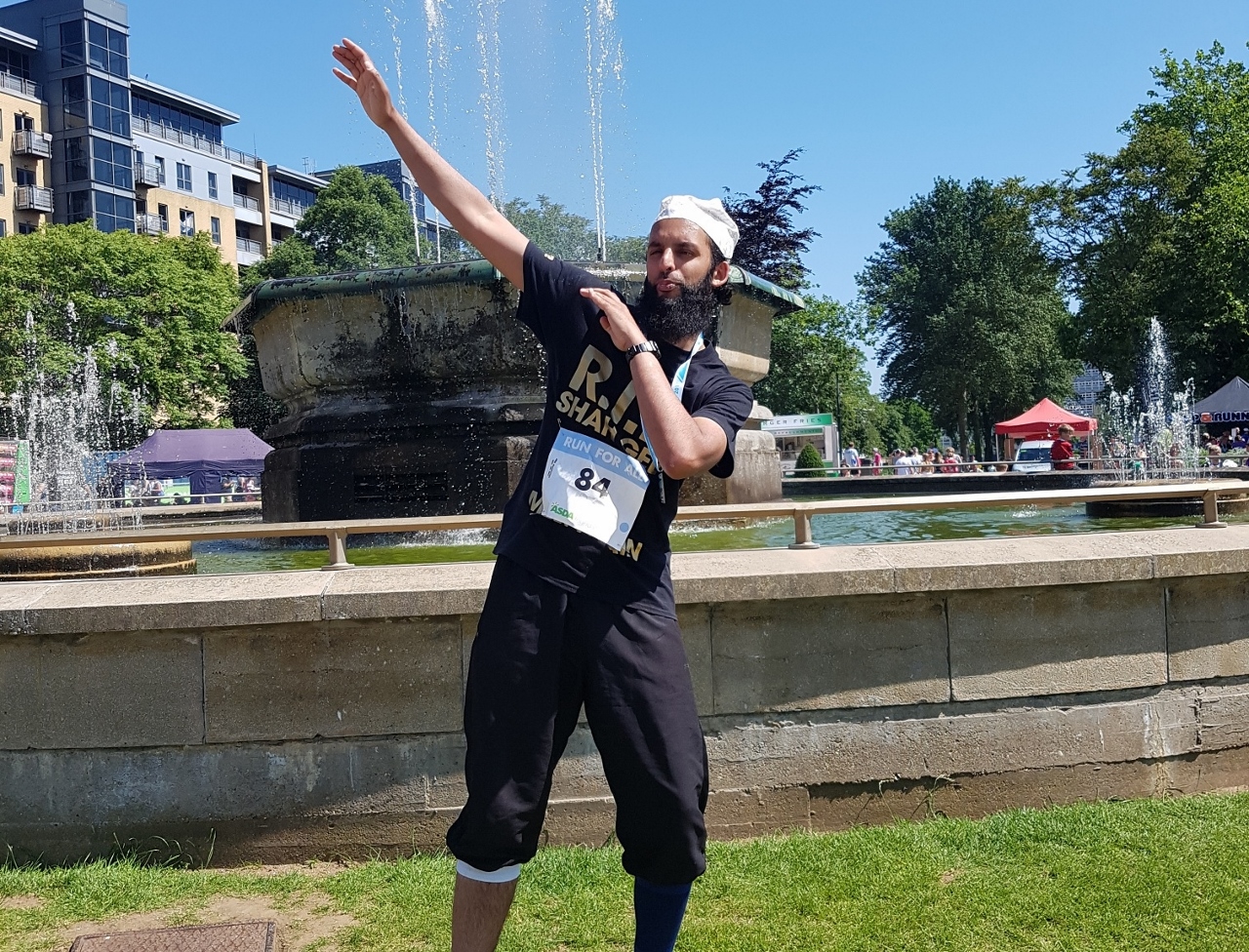 Fundraising hero Nazim Ali slam-dunked it again this year for the Jane Tomlinson 'Run For All Hull 10K' – all under the hot sun at 28 degrees and all whilst fasting.
The Hull 10K marked it's eighth year on Sunday 18th June, with a record number of 5000 runners braving the sun –baked-day. Nazim, who Asian Express have fondly given the title of 'Ramadan Runner', completed the gruelling run in just one hour and 17 seconds to complete.
A minute's silence was held for the victims of the Grenfell Tower tragedy prior to the race, which created a real sombre community feel for everyone running.
Enjoying the scenic route, participants ran past some of Hull's iconic landmarks landmarks such as Guildhall, Victoria Park, the Deep (aquarium) and reached the finish line on Whitefriargate.
Nazim spoke highly of the Hull, the UK City of Culture 2017: "There was a wonderful carnival atmosphere with people lining the streets encouraging the runners on and the thoughtful residents were even using their hoses to cool the runners down, I just hope their water bills are not too high!"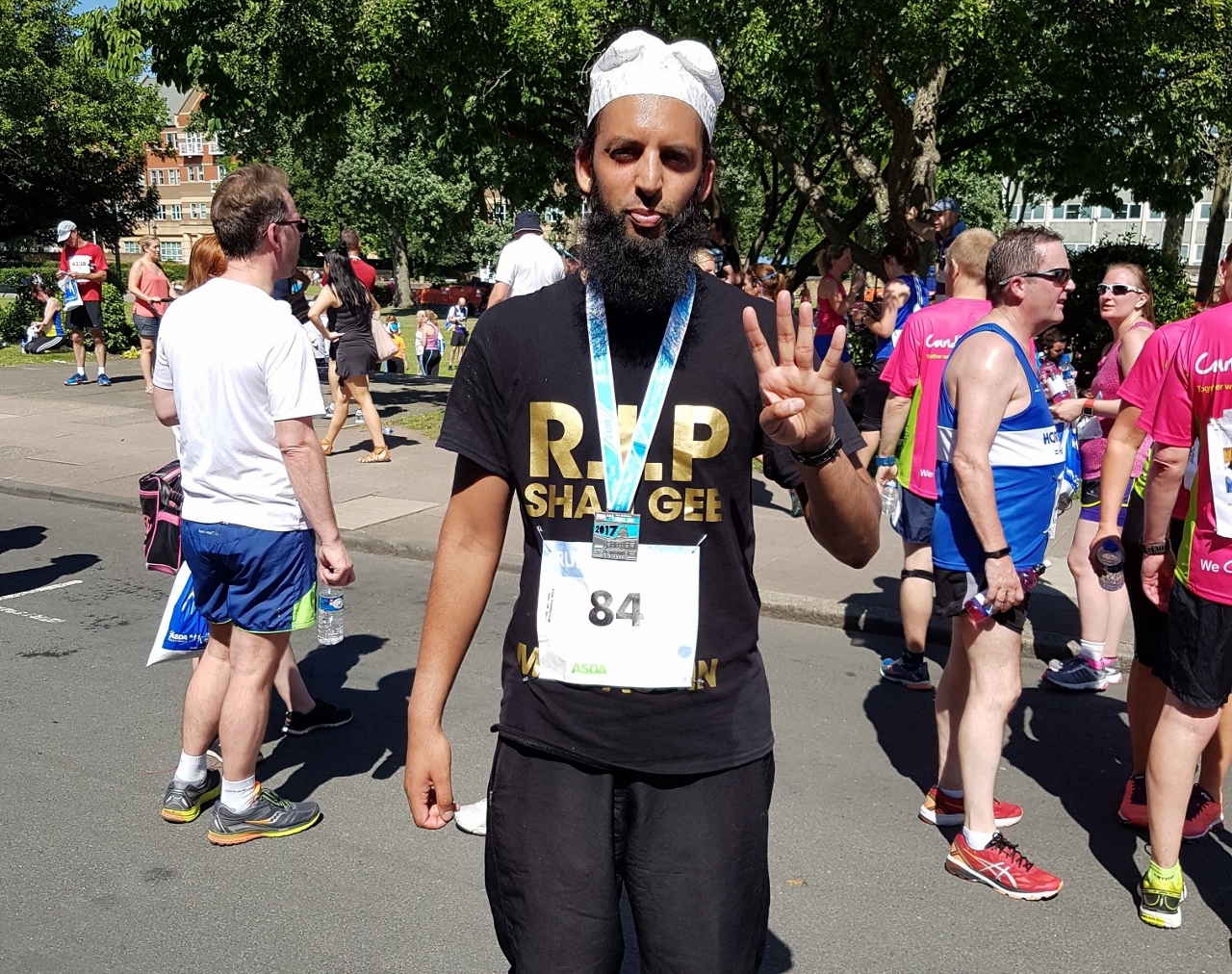 "Different faith groups and ethnicities came together to collectively show their respect for the victims and the bravery of our emergency services.
But Nazim admits that this year's run has been the most difficult to date.
"Fasting whilst doing a 10K run really was a gruelling challenge for the body, and never have I craved water as much as I did during and after the race," confesses Nazim.
"In 2014 and 2015 I ran the Leeds 10K and the following year the Gateshead 10K but this was by far the hardest.
"There wasn't much shade on the route which meant the heat was zapping your energy levels and I still had eleven hours after I completed the run before I opened my fast which meant no access to water or drink."
"I literally had to dig deep into my soul to complete the run and the wonderful crowd kept encouraging me – cheering me on – bless them."
This was the Bradford careers officers fourth consecutive year completing a 10k during Ramadan and Nazim has raised over an epic £34,000. Over the last eleven years Nazim has done huge amounts of charity work and volunteering, raising almost £115,000 for both local and global causes.