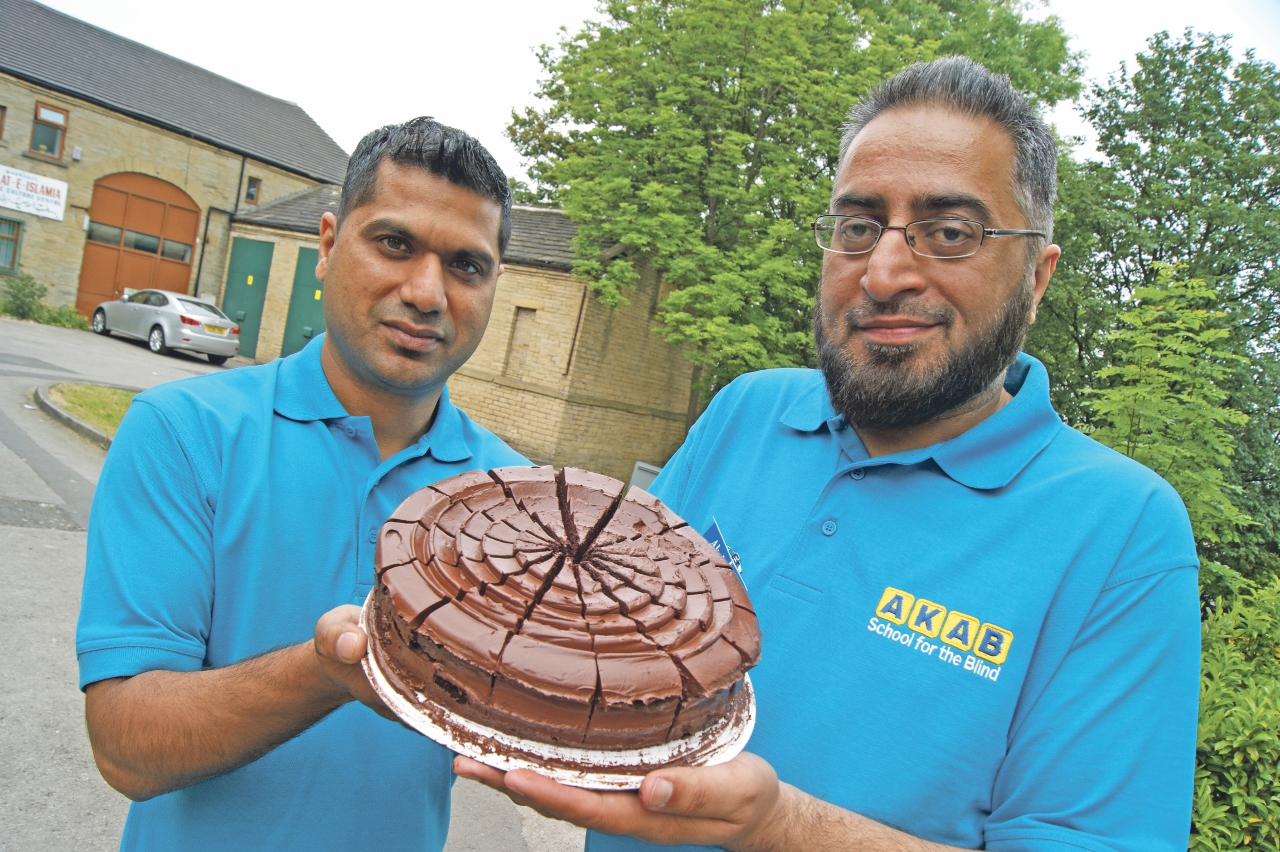 Two Bradford heroes have been overloaded with choc fudge cakes during the last couple of weeks, and you'd be forgiven thinking it was all to satisfy the whims of a having a sweet tooth.
Dedicated duo Abdul Satar and Amjad Akram have tirelessly been selling the yummy confectionary, all in aid to raise crucial funds to help improve the lives of innocent blind children.
But, this isn't the first time they've committed to such a task. The pair have been doing charity work for a number of years and last year raised over £20,000 for AKAB school for the blind which is a children's charity in Pakistan which aims to give hope to blind orphans in the country, who they are again raising money for.
Abdul and Amjad have once again already raised thousands of pounds for the project, and have now stepped-up the 'sweet fundraising activity' during the month of Ramadan.
With the cakes supplied by renowned Bradford business Seafresh, Abdul from the Office Furniture Company and Amjad of Letz Talk have been selling the cakes by knocking on doors and businesses, and using social media to plug the campaign.
"We deliver the cakes to people's doors at £10 each and all the profits we raise go straight to the charity," comments Amjad.
"We are doing this throughout Ramadan, but there are no hard set goals – whatever we raise is what we raise, they are only a small charity and can often be overlooked.
"It's imperitive that we think of those less fortunate than us during this special month in the holy calendar."
AKAB who's mission statement is 'to honour, empower the blind community by identification, education and employment', have an enrolment of over 150 male and female students, which is funded through volunteers and fundraising.
So far, the charity-loving pair have sold over 800 cakes.
"All money from the sale of each cake is going directly to the charity," adds Abdul.
"Is a very rewarding experience knowing that we've done something to assist the lives of young blind children."
Abdul also carries out weekly charity work through his own local initiative Bradford Community Kitchen Centre for homeless people every Sunday from the Millside Centre in Grattan Road.
If you would like to buy a cake and help this cause, you can contact either Abdul on 07888693196 or Amjad on 07956566666.