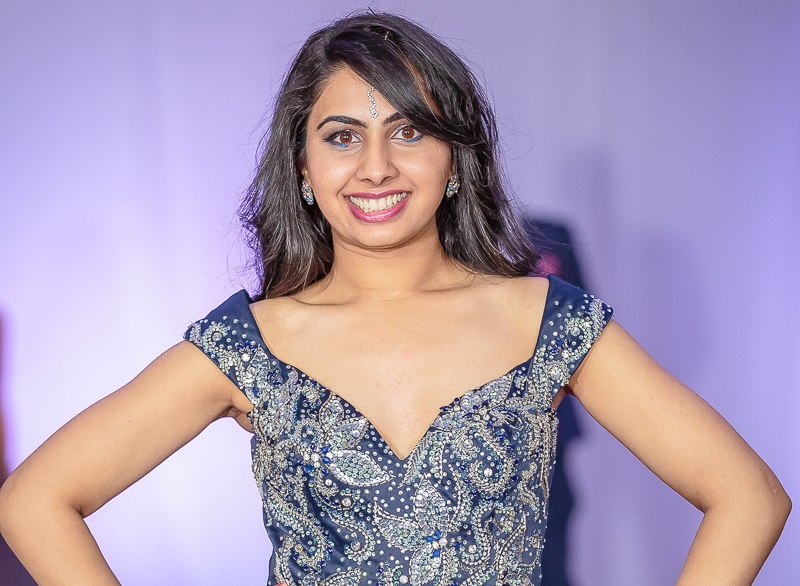 Popular pageant competitor involved in Miss Birmingham GB competition hoping to inspire fellow British Asians
Harleen Sidhu is one of 15 women in the running to be crowned Miss Birmingham GB 2017, with the winner entered into Miss Great Britain later this year.
The event which features finalists aged between 18-27 takes place on July 2nd at Birmingham's Park Regis hotel with Justice Williams MBE hosting the event.
Harleen is no stranger to beauty pageants as she has just recently competed in The Birmingham heat of Miss England and finished in the top nine as well as picking up the prize for Miss Popularity which was awarded to the female with the most public votes.
This success has seen her entered into The Miss Popularity heat which was held in Leicester, where she continued to raise money for Beauty with a Purpose which is Miss England's official charity helping disadvantaged children, raising a total of £402.91.
Immediately after this pageant Harleen was rewarded for her work and invited and selected as a finalist for this pageant, Miss Birmingham Great Britain which will feature five different awards on the day including the main title of Miss Birmingham Great Britain.
These awards will include: Miss Charity which Harleen is hoping to win. This involves raising money for Queen Elizabeth Hospital charity which is an organization she has been affiliated with since 2013 as both a volunteer and patient in the ENT department.
So far, she has raised £109.87 through donations and a bake sale held outside Handsworth library, it is Harleen's aim to help the hospital fund equipment, medical research and patient care.
The other awards on the day include: Miss Publicity which goes to the contestant who raises the most media publicity, Miss Personality which goes to the girl voted for by fellow contestants on the day for the friendliest girl.
The final awards are: Miss WOW smile which goes to the contestant with the best smile and Miss Photogenic Face. This is an award Harleen hopes to win as modelling is something she has taken a keen interest in for years and hopes to pursue it further.
The current teacher at an all-boys school in the south of Birmingham explained her goals for this year and how it has panned out so far, she said: "There is a lot for me to focus on this year, so I have decided to grasp each opportunity with both hands because my new year's resolution was to do that.
"More than halfway through this year I have completed an acting course at theatre school, fundraising for charities and taking part in my second pageant all while juggling a full-time job at an all-boys school in South Birmingham."
Harleen who is also part of the alumni at Aston University attending events at venues such as the Royal Society and House of Lords spoke of her interests and her interest in charity, she said: "I love research, particularly health and raising awareness for better health, wellbeing and lifestyle.
"I've worked with a number of organisations within the public sector including charities such as Diabetes UK and the British Red Cross, while I am also an ambassador of the Wolves Education Association which looks to raise the profile of lifelong learning and adult education."
Harleen also spoke about what winning this competition would mean to her she said: "It would be amazing to win both the main title as well as the individual ones across our wonderful second city.
"I decided to go for Miss Birmingham GB as Miss England gave me the confidence and platform to present a better version of myself and I hope to take the main title as I feel I've been given a second chance at representing Birmingham."
Harleen who is sponsored by Christal Beauty, then went on to talk about how she wanted to be an inspiration to others, she said: "My aspiration is to play a role in challenging ideals that hesitate to allow their children spread their wings and I know this might be the case for girls wanting to take part in beauty pageants.
"I want to be a role model to these young women from the experiences I have seen as an individual and from my mother's life."
Harleen spoke of what she would hope to achieve if she did win the title of Miss Birmingham GB, she said: "I hope to break misconceptions within our community with the help of the honourable platform I have been given.
"I also want to raise awareness regarding employability and educational opportunities and draw Birmingham closer together supporting smaller charities and creating more volunteering opportunities for those looking to gain experience and skills."