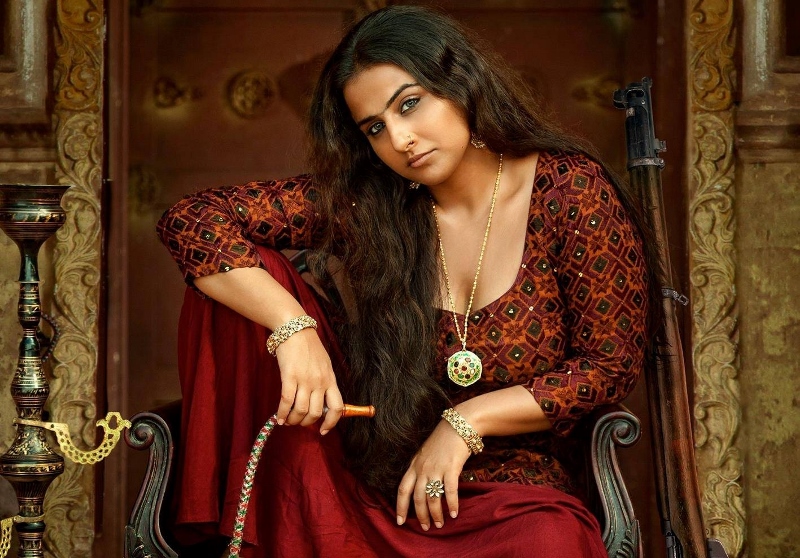 Star Cast: Vidya Balan, Gauahar Khan, Ila Arun, Pallavi Sharda, Naseeruddin Shah
Director: Srijit Mukherji
Cert: 15
Release date: 14/04/2017
The first picture of Vidya Balan from the upcoming film 'Begum Jaan' sees lead actress Vidya immersed into her character. She plays the madam of a brothel and can be seen smoking a hookah sitting on a bed and being served by co-star Gauahar Khan.
Fans can expect a powerful performance from the actress, yet again. 'Begum Jaan' is the Hindi adaptation of National Award-winning filmmaker Srijit Mukherji's Bengali film, 'Rajkahini'.
The film delves into the lives of 11 women living in a brothel that finds itself divided by the newly-chalked line-of-control, with half of the house in India and the other half in Pakistan post-partition.
The film throws the audience back in time, with a cautious yet powerful narration of the events that led to the partition and the aftermath through the eyes of a less fortunate, detested and despised section of the dispersed society.
In a gist, the story attempts to showcase the heart-wrenching yet valorous tale of a sex worker and her associates leading a rebellion against the tyrant government officials and the proposed partition.