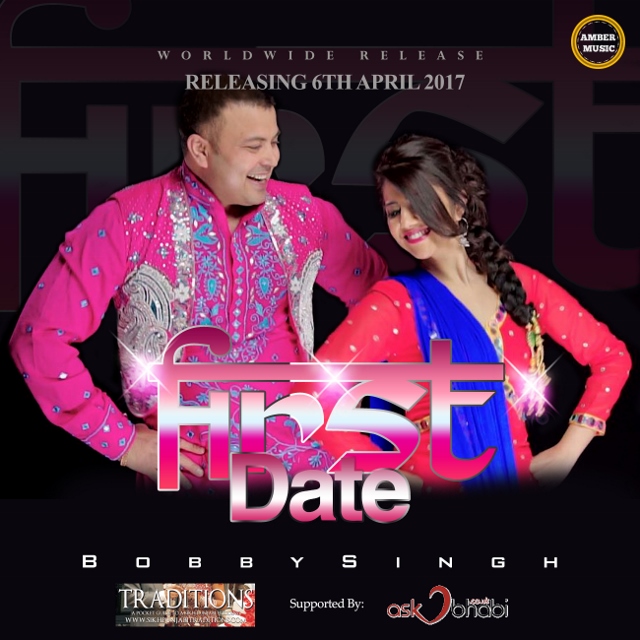 Bobby Singh has just released his fourth single 'First Date' which is an upbeat, tongue-in-cheek Punjabi track about "love at first sight". The new release joins his previously released singles 'Goll Moll', 'Ho Gya Pyar' and 'Gujratan.''
Born in India, it was there that Bobby discovered his passion for the singing. After moving to the UK he continued pursue his passion for performing by writing lyrics through his involvement with music producers.
Bobby is excited about this particular single as he knows he has pushed the boundaries and is hoping his fans will enjoy the song as much as he does. The UK based singer/songwriter delivers heartfelt lyrics with emotion filled vocals.
Commenting on the new track, Bobby says: "First Date is intended to be comical song which features suave melodies and uplifting hooks.''
'First Date' is musically easy on the ears with a flowing composition and production collaboration by the renowned Kam Frantic. The official music video has been filmed by Surinder Singh and will be made available from the single release date.