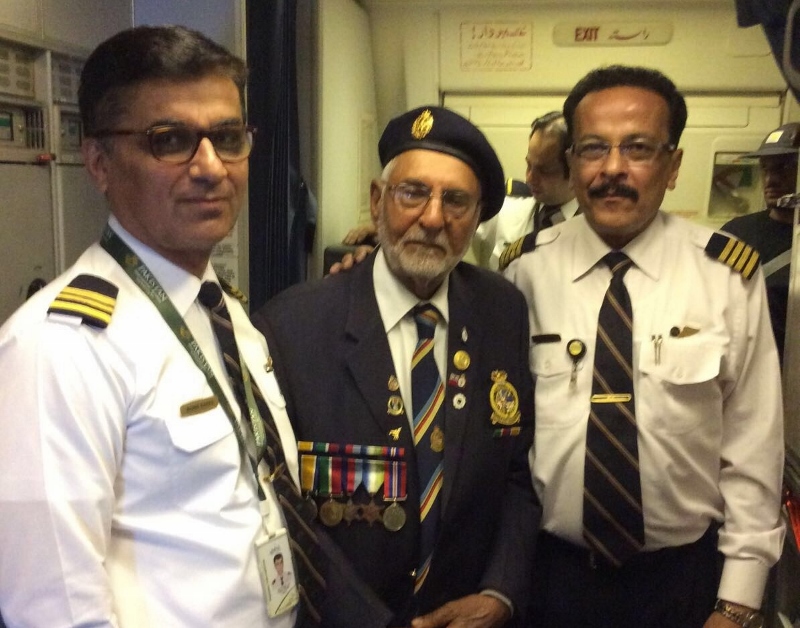 Mohammad Siddique of Leeds, a charismatic and hugely patriotic 80-year-old gentlemen recently got an invitation that would make most go green with envy.
A local well-loved friendly face of the Pakistan community in Leeds, thoroughly enjoys his regular efforts in participating in monthly events, breaking social, cultural, and religious barriers.
Mr Siddique actively joins with the British Armed Forces to commemorate the compassion, hard-work, and servitude of the soldiers of the country, his Late Father being one of the many.
Recently, Mr Siddique was invited into the cockpit of a PIA airplane.
Mohammad Siddique did not hesitate to compliment the cabin crew.
"I am hugely grateful of the excellent customer service and kindness that the crew members of PIA delivered, and pray to God for them to receive many more successful flights."
Mr Siddique is often seen wearing his father's uniform and medal. He states that the reason he does this is to continue the legacy of the soldiers of the past, and to never let the generation of today and the upcoming generations lose the trace of the history of the country's soldiers.