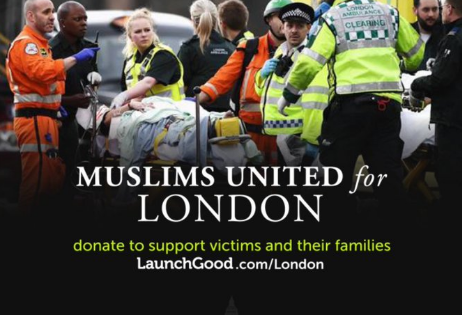 With every tragedy that sweeps the news, there are always countless tales of unrelenting good, tales of human nature at its truest and kindest form, tales of people uniting in the face of terror to remind us all of the humanity in this world.
Whilst the deplorable events that took place in London on Wednesday sent shock waves around the world, Muddassar Ahmed, founder of the Muslims Unite for London fundraising campaign, was attending a meeting with an MP at Portcullus House in Westminster. After witnessing the events unfold first hand, Muddassar felt a compulsion to help those in need. He spoke to Asian Express about what's prompted him to reach out and raise money for the victims – a total which currently stands at just over £28,000.
"After witnessing these horrific, scary and deeply upsetting events, I thought to myself about how terrible, shaky and troubled I felt, and I realised if I felt this way, how could I even begin to imagine how the victims and their families would feel?" Muddassar prompted.

"I decided that I needed to do something, anything I could, that may help these victims of such cruelty. I spoke to some friends and we came up with the initiative of Muslims Unite for London as a way of rallying support for the victims and to send out a message that Muslim communities stand with fellow Londoners during these difficult times." He went on to say.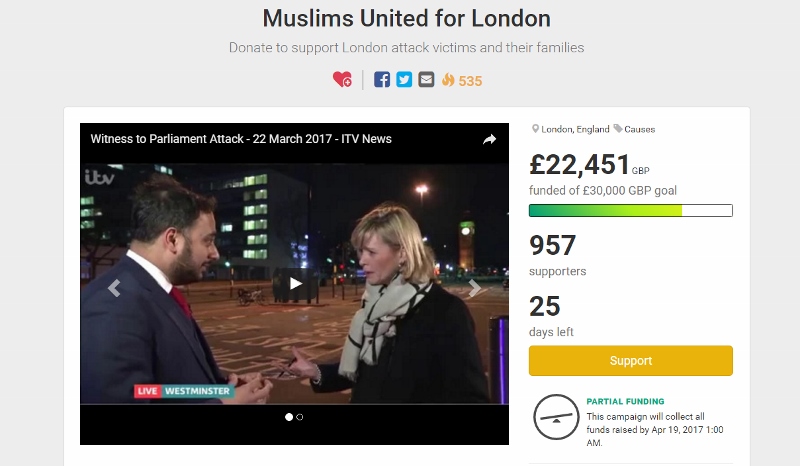 Muddassar has support from a number of prominent British Muslims, such as Yasmin Qureshi MP, Naz Shah MP and Akeela Ahmed, founder of the 'She Speak We Hear' campaign. They have come together with many others based on a desire to "extend support by raising funds to help with the immediate, short-term needs of the victims and their families." Their campaign message reminds us that "while no amount of money will bring back lives lost or take away from the pain the victims and their families are going through, we hope to lessen their burden in some way as citizens, Londoners, and human beings."
With this attack, and the others that have happened previously prompting backlash against the Muslim community, it's times like now more than ever that a quote from the Quran which reads "If any one killed a person, it would be as if he killed the whole of mankind" is remembered. This fundraising effort by Muddassar and other influential British Muslims aims to drive the narrative of associating terrorism with Islam away from the main public conscious and highlight the true aim of the religion, a religion of peace, love and compassion.
You can donate to the campaign and find out more information on the people involved by visiting: www.launchgood.com/project/muslims_united_for_london