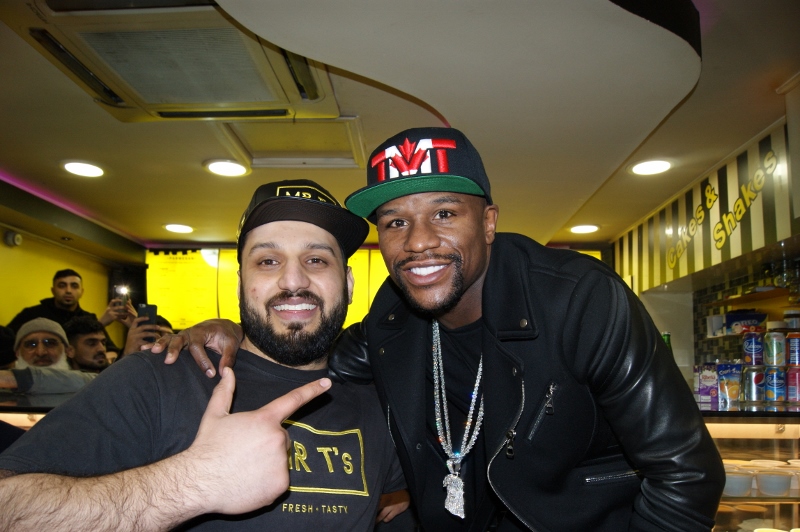 Asian Express speaks to burger boss Tausif Malik of Mr T's eatery in Bradford following a once in a lifetime midnight visit from international boxing megastar, Floyd Mayweather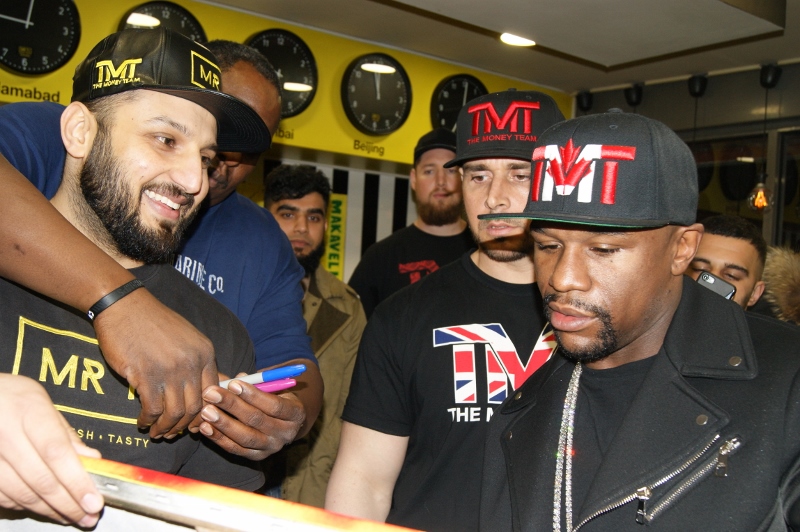 International boxing champion and sporting superstar Floyd Mayweather may have a busy schedule, but that didn't stop him from taking time out to enjoy pizzas, milkshakes and burgers at Mr T's gourmet burger joint.
Floyd Mayweather made the shocking, unexpected stop in Great Horton Road to not only meet fans but also to stock up on food in the early hours of Saturday morning.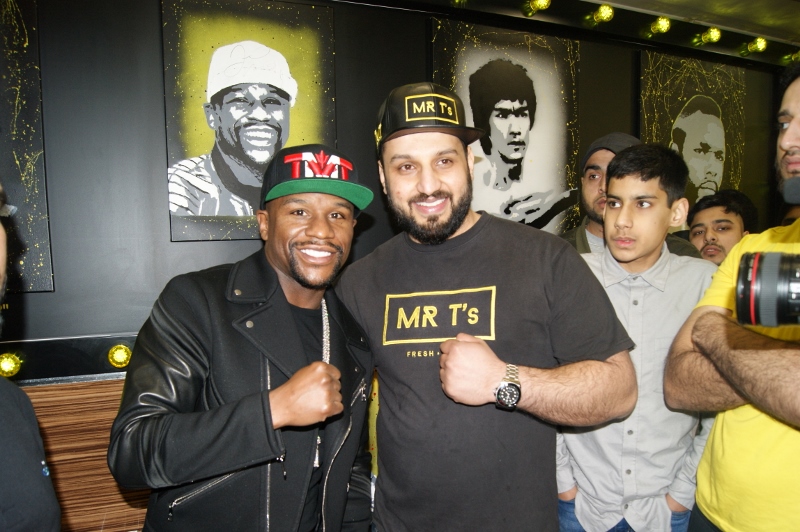 Still buzzing from the excitement Tausif AKA Mr T, tells Asian Express of how this incredible visit on 11th March came about, and most importantly, to know what Mayweather's munch of choice is.
"It's amazing how it all happened," stated a stunned Mr T.

"My friend knows Mayweather and would always talk about Mr T's with him, and the great food we have on offer here.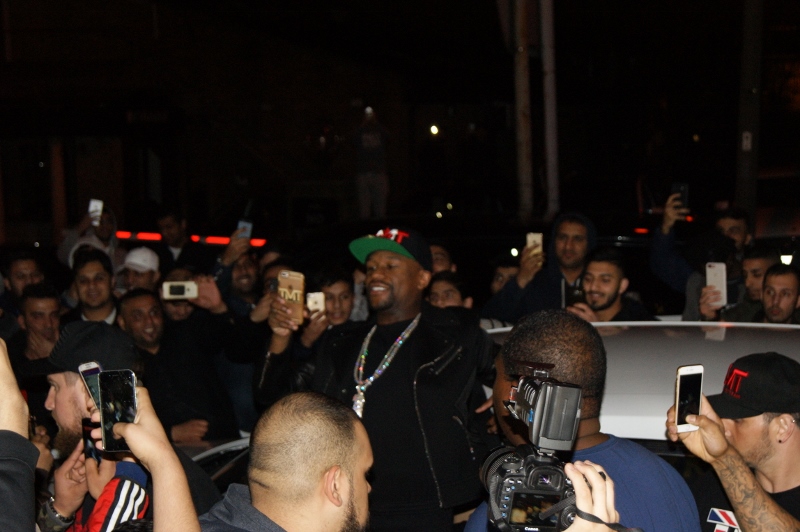 "Mayweather started noticing our posts on Instagram and social media, and he decided he just had to try some of what we've got.

"We were told late on Friday night that Mayweather would be coming after an event in Liverpool, so we reopened the shop at 3.30am to serve him.

"There were well over 100 people on the street, the police had to close the roads, and things were crazy busy!"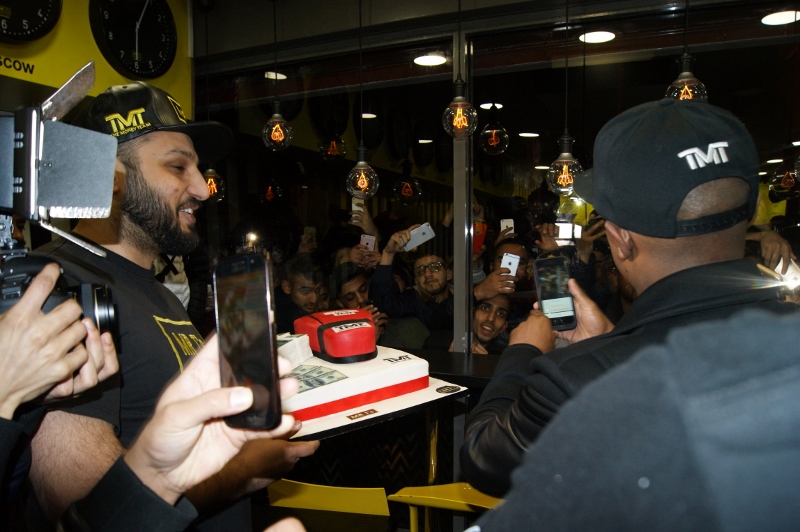 He added: "Mayweather noticed our wall of sporting greats, and he signed a photo we have of him there, as well as taking a painting home with him to hang on his wall in Los Angeles."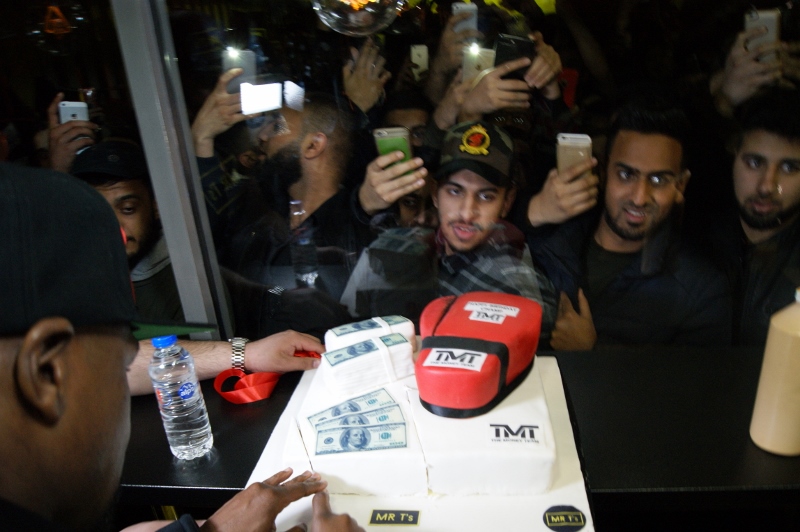 "He's never been to Yorkshire before, and when he finished he said this was the best food he's ever had in England, so that's a massive honour for Mr T's and a huge testament to the quality of our food," he adds.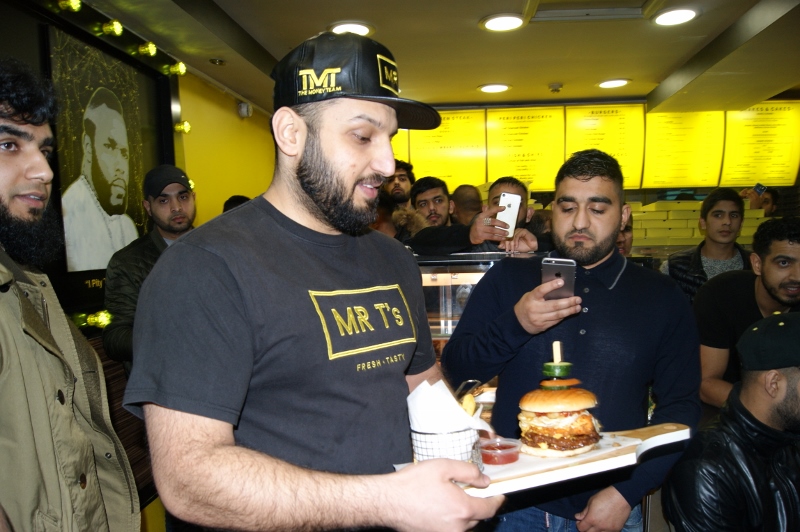 "He spent well over an hour with us, commenting on how much he loved the restaurant and the décor and even invented his own milkshake which we've added to the menu. The 'Mayweather Milkshake' comes with a red velvet cupcake on top and then when he was leaving, he took ten chicken fillets and five pizzas with him for his team to enjoy."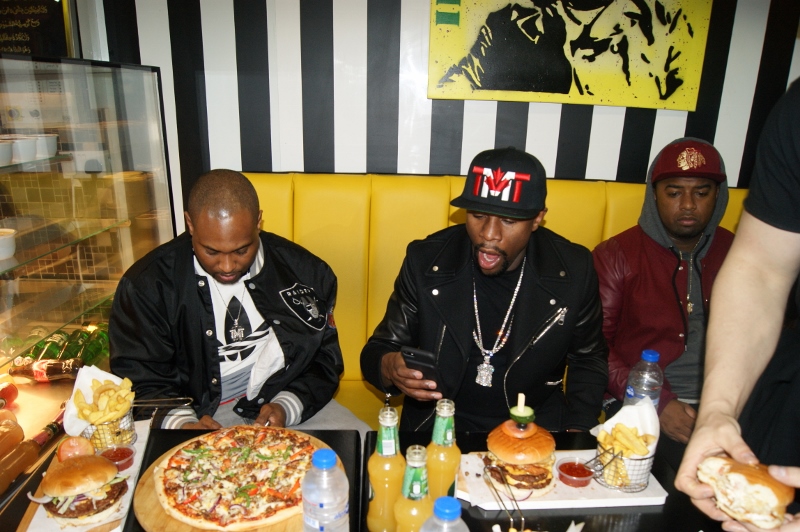 "We had the great pleasure of providing him with a birthday cake too, as it was his 40th birthday only a few weeks ago. It's a massive honour to have been host to someone we admire so much – but even more amazing is how down to earth and keen to spend time in Mr T's he was!"