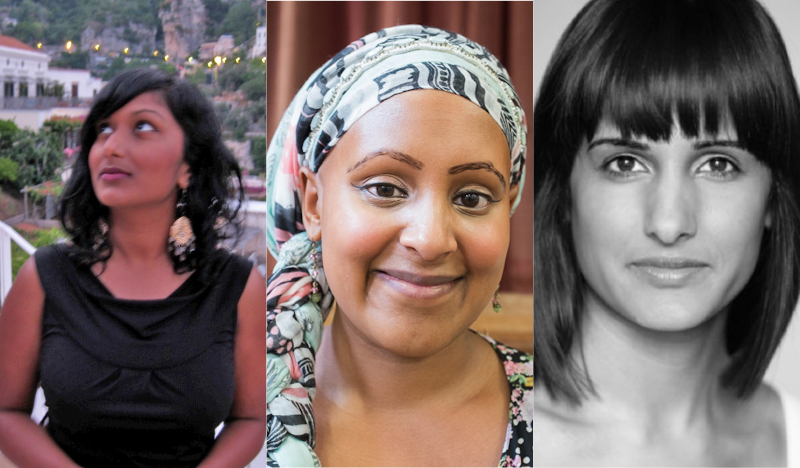 A publishing house has announced a shortlist of 12 exceptional writers from under-represented communities to take part in a mentoring programme.
WriteNow, a mentoring programme organised by Penguin Random House UK, has invited 12 talented writers from BAME (Black, Asian, Minority Ethnic) and LGBTQ (Lesbian, Gay, Bisexual, Trans, Queer) along with other marginalised communities to receive one-to-one mentoring their editors.
During the year long mentoring programme, writers will be paired with a mentoring editor from Penguin Random House with experience and expertise in their genre.
Emma-Jane Smith Barton, Manjeet Mann and Nazneen Ahmed were selected from 2,000 applicants to work closely with editors in this mentorship programme.
Emma is 35 and a second-generation British Pakistani woman living in South Wales, where she grew up. She is a secondary school English teacher, currently at home with her first child and focusing on her writing. She says her work is inspired by Meera Syal and Bali Rai in particular, commenting "their work resonated with me and showed me that I could write characters like myself, and those around me."
A self-proclaimed devourer of fiction, Nazneen is a British Bangladeshi Muslim, mother to a three-year-old boy, a co-carer and a historian of migration and religion at University College London. She currently lives in Southampton.
After seeing WriteNow advertised on a local writers' Facebook page Nazneen "applied on a whim."
Her confidence has grown throughout the programme, while her ability to connect with other authors has proved invaluable during the solitary process of writing.
Manjeet, originally from Walsall in the Midlands, now lives in Folkestone, Kent. She is an actress and a playwright. She especially enjoys backpacking on a shoestring budget for a few months a year.
Manjeet applied to the programme for external guidance and the chance to work with an editor on finishing her first manuscript. Additionally, like many other of the 12 selected writers, she has also enjoyed gaining such a valuable insight into the publishing industry.
Penguin Random House cares passionately about finding new and under-represented literary voices.
The company developed WriteNow in partnership with writer development charities Spread the Word (London), Writing West Midlands (Birmingham) and Commonword (Manchester) to help make books and publishing more inclusive.
Tom Weldon, CEO, Penguin Random House UK, said: "Books play a unique role in society. They spark conversations and bring people together through new ideas and perspectives.
"Our role is to seek out voices that speak to all of society and make sure those books and stories are for everyone. That's why programmes like WriteNow are so important.
"My proudest moment last year was attending WriteNow in Birmingham and I am really excited that we have the opportunity to work with these talented writers over the next year."