A warm-hearted, big-smiled final year dentistry student is flying the flag for South Asian girls in the final of this year's Miss Manchester competition.
22-year-old Tara Bharadia, who studies at one of the largest and the highest-ranked dental schools in the north of England, has completed over 200 hours of volunteering, sat on five university committees, climbed Kilimanjaro, and raised thousands of pounds for charity.
After beating some 200 girls in the qualifying rounds, the University of Manchester student is one of the 11 women in the running to be crowned Miss Manchester.
Tara, who comes from Doncaster, has never partaken in a beauty pageant before. Still, this year decided that she wanted to represent girls like herself who might not feel that they have a voice and to inspire them to take every opportunity they can.
"The media have always portrayed that girls can either be pretty or smart, never both; and very rarely do these girls look anything like me," says Tara.
"Growing up, I'd see blue-eyed, blonde-haired women with flat stomachs and perfect glossy faces gracing the cover of pretty much all the magazines."
The talented dentist-to-be, who earlier this year was awarded her university's 'Distinguished Achievement Award', detests how women are constantly barraged with social caveats, to look a certain way; to wear more make-up; to be a certain dress size. She hopes she can help make a change perceptions.
"Women always seem to be put in a box. But myself, and many Asian women I know are talented in all areas of life.
"They are not just amazing mothers and wives, but my mother and aunts are ground-breaking at work too. They are CEO's, doctors, business owners, creatives and have the ability to talk to anyone.
"The women in my life have all inspired me to not worry about what others say or think."
But she says leaving her home for university was the defining moment in her life.
"Through moving away from my cultural hub – my home for university, I was able to reconnect with my heritage.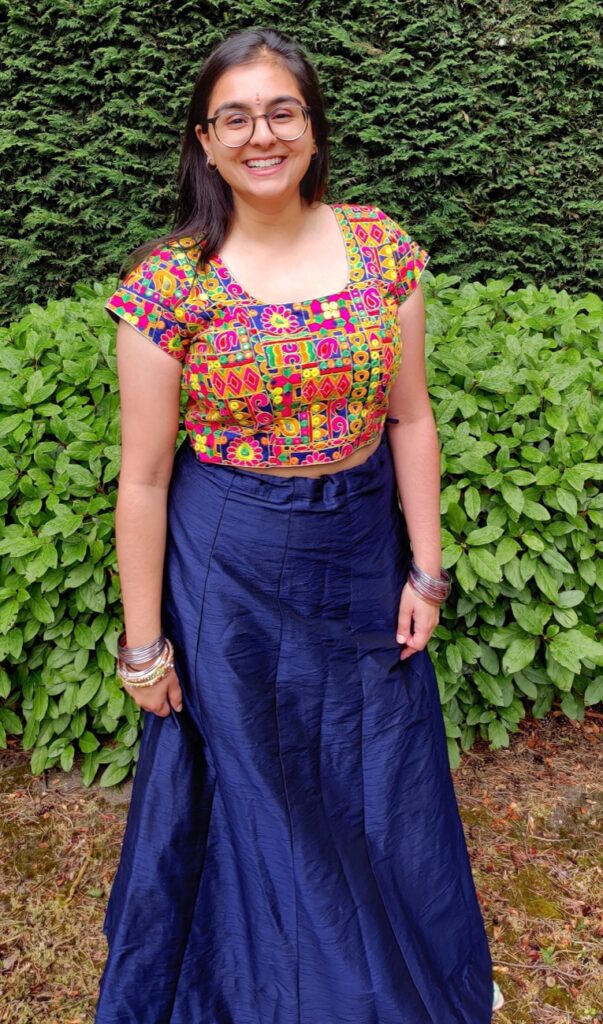 "Many times in school, I found I was the only South Asian or Hindu girl in my class or year. I was often the "token brown kid".
"I've frequently been disheartened when the people who are meant to teach you and guide your education, assume your race or religion; when they ask you where you're from, or where you were born.
"'England' doesn't satisfy them as an answer, and you begin to feel like you don't belong.
"In every school classroom, we are taught to be patriotic; to be proud of the British Empire, World Wars and we learn all about the British's triumphs.
"I grew up learning to recite the names of the monarchs and listening to Churchill's speeches but never heard a word about the British rule in India.
"But at university, for the first time, I had other Asian classmates. They allowed me to gain a new respect for India and what being British Asian meant. I won't ever let that go of that, and I want empower other Asian girls.
"I've begun to appreciate everything my religion and heritage has done for me, my identity and how I fit in with the rest of the world.
"I've been reminded of the importance of community and charity work. I am so proud to be pushing the boundaries and bringing something new to the table of Miss Manchester!"