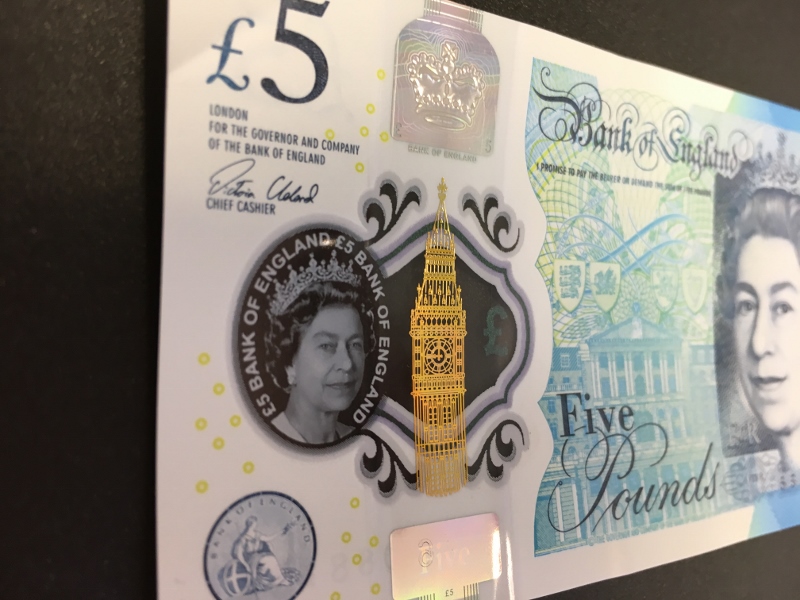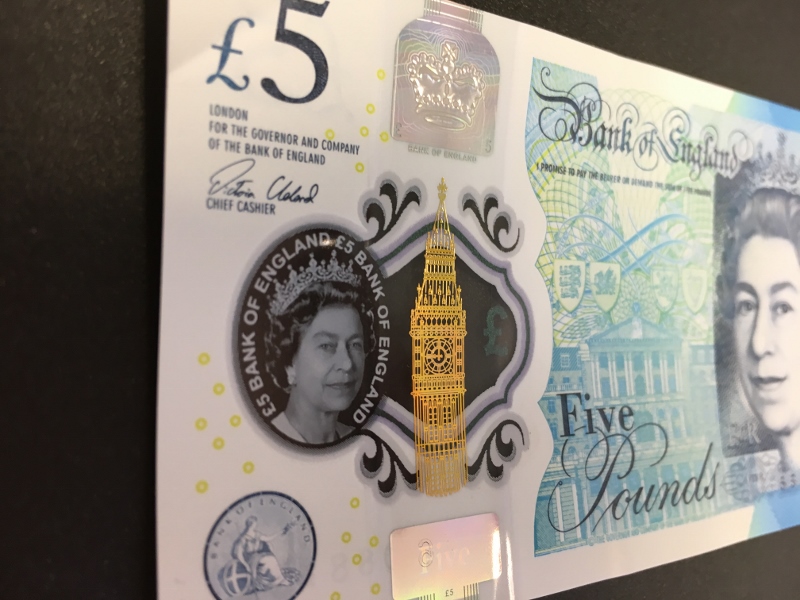 Beef-laced £5 causes outrage
Hindus worldwide are upset over Bank of England's (BOE) blunt refusal to withdraw £5 polymer banknotes, which reportedly contained traces of tallow, despite the serious concerns raised by the Hindu community.
The £5 polymer note, featuring Sir Winston Churchill, came into circulation in September last year and contains polymer substrates rendered from beef and mutton fat.
Consumption of beef is highly conflicting to Hindu beliefs and is banned from entering Hindu religious centres. Cow, the seat of many deities, is sacred and has is venerated in Hinduism.
The Bank also recently announced that the £10 polymer banknote, featuring Jane Austen, is due to be launched in September 2017 and that the £20 polymer banknote, featuring JMW Turner, is due to be launched by 2020.
Bank of England (BOE) detailed statement, issued on 15th February, said: "The Bank has concluded that it will not withdraw the current £5 polymer banknotes from circulation and will proceed with plans to withdraw the legal tender status of the £5 paper banknotes on 5th May 2017.

It added: "BOE will continue with the proposed launch of the new £10 polymer banknotes in September 2017, using the existing polymer substrate."

It also stated: "…it would be appropriate to keep the £5 polymer note in circulation and to issue the £10 polymer note as planned, in September."

President of Universal Society of Hinduism Rajan Zed, said: "It's shocking for the Hindus world over that BOE refused to respect the hurt feelings of the Hindu community and decided to continue with objectionable polymer banknotes.

"Most of the large companies world over carry out extensive research before launching a new product.

"BOE should have been wise and literate enough to look into the religious sensitivities of its consumers before investing so much money and effort into the production of polymer banknotes."

He continued: "It appeared that Hindus did not matter to BOE in its public sector equality duty, otherwise how it could justify the negative impact the Hindu community faced with this decision of BOE.

"Moreover, what happened to BOE claim – 'Equality, diversity and inclusion are important to the Bank and essential to the delivery of the Bank's business strategy'?" Rajan Zed asked.
Rajan Zed urged BOE Court of Directors Chair Anthony Habgood and Governor Mark Carney to reconsider the BOE decision and stop the circulation of £5 polymer note and halt the production of £10 and £20 polymer notes.
Zed also urged United Kingdom (UK) Prime Minister Theresa May and Archbishop of Canterbury Justin Welby to intervene.