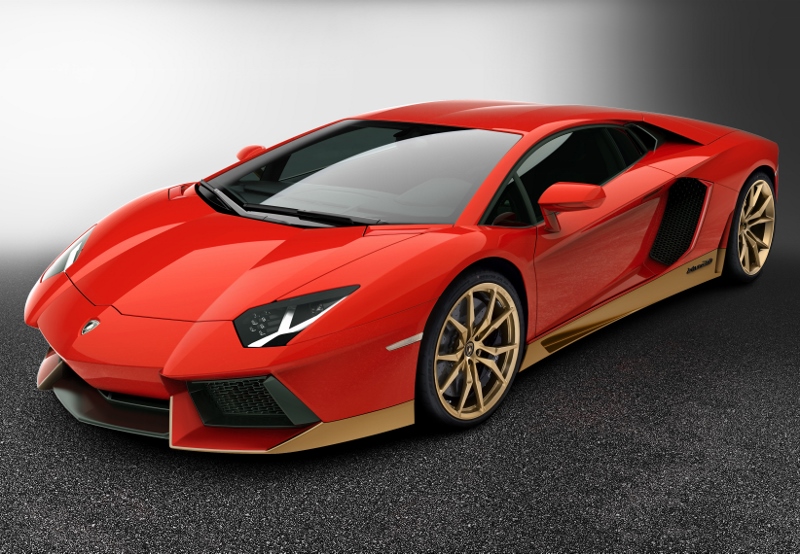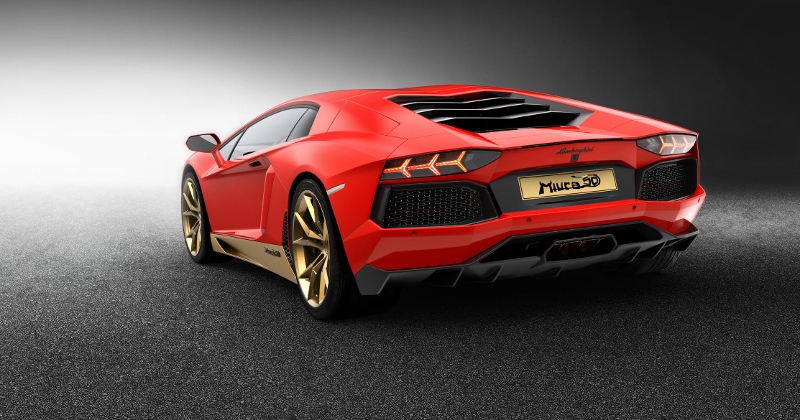 Automobili Lamborghini presented the Aventador Miura Homage, a special edition of the current Aventador coupe that pays tribute to the Miura, the forerunner of all V12 Lamborghini super sports cars for its 50th anniversary year.
Just 50 units of the car will be produced, the majority of which have already been sold, available in selected markets worldwide.
The Lamborghini Aventador Miura Homage's V12, 6.5 l engine produces 700 hp at 8,250 rpm and maximum torque of 690 Nm at 5,500 rpm. Accelerating from 0-100 km/h (0-62 mph) in just 2.9 seconds, the Aventador Miura Homage has a top speed of 350 Km/h (217 mph).
Created by Lamborghini's Ad Personam studio, the Aventador Miura Homage reflects the colours and specifications of original Miura models. The upper body is in one colour, complemented by the lower body in a contrasting tone.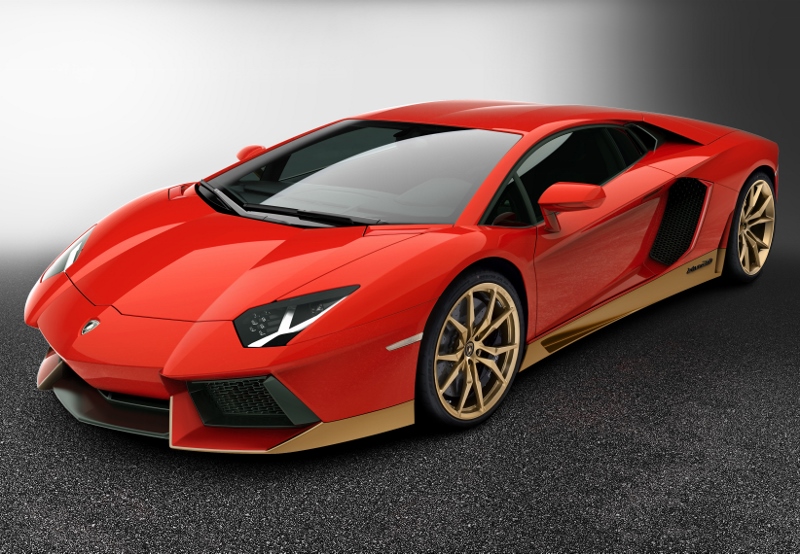 The original Miura was produced in a plethora of colour and trims, often to the particular specification of a client, with six of the most iconic solid and metallic colourways selected for the Aventador Miura Homage including Rosso Arancio Miura (solid color); Verde Scandal (solid); and Blu Tahiti (metallic).
The Aventador exterior's homage to the Miura continues with 20″/21″ Dione rims in either matt silver or gold. A metallic Miura badge on the side and black Lamborghini logo on the rear, together with a limited edition plate positioned inside the car clearly denominates the Aventador Miura Homage.
Two internal colour options are offered – full Nero Ade or Terra Emilia leather with tone-on-tone stitching and carbon fibre package as standard. The Miura 50th logo has been stitched into the upper part of the seats in gold or silver to reflect the car's livery, and the 'Lamborghini' lettering embroidered on the leather dashboard.
The Lamborghini Aventador Miura Homage was showcased as part of Automobili Lamborghini's celebrations for the Miura's 50th anniversary at events during 2016, and the first time at 2016 Goodwood Festival of Speed this June.