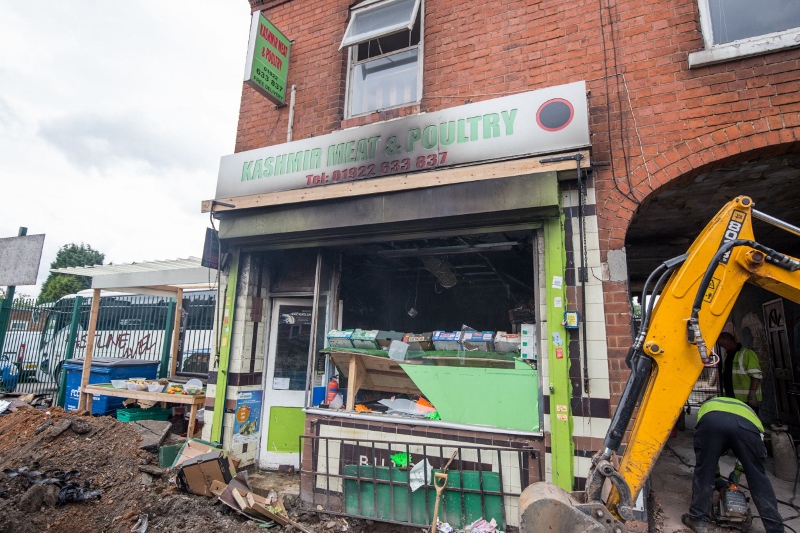 In the aftermath of Brexit, much of liberal Britain has come to a stark realisation of how suppressed "in-the-closet" racist attitudes have been with a sharp 57 per cent rise of hate crimes since Friday 24th June.
With some 17 million opting to leave the European Union, it has become shockingly apparent how anti-migrant Great Britain is and this has become a historic indicator of racism and xenophobia in the UK.
Cards have been handed out outside homes and schools saying "No more Polish vermin", a Muslim schoolgirl was cornered by group who shouted "Get out we voted leave" and a video has emerged of a group of teenagers shouting "get back to Africa" at a US army veteran on a Manchester tram. Reports continue to pour in of fascist behaviour.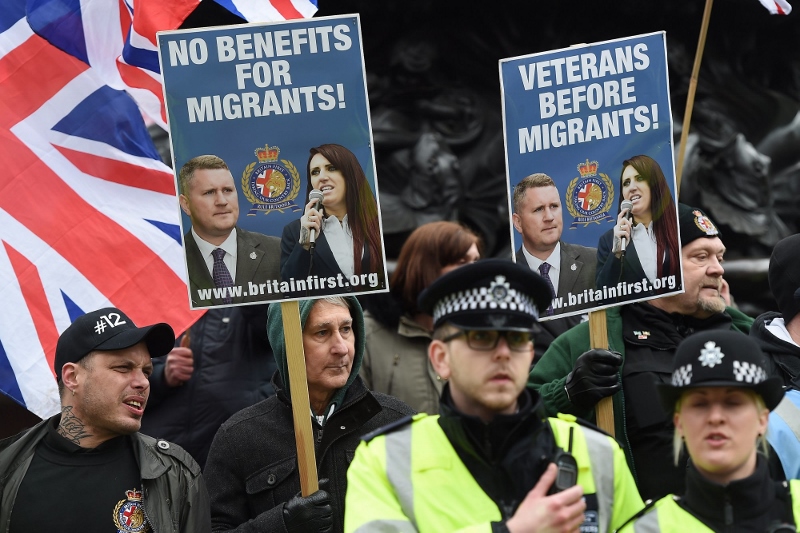 The rhetoric used of "taking our country back" from "them" by "regaining control of our borders" during the Brexit campaign, has created a climate where targeting vulnerable minority communities has become legitimised.
Yet this collective howl has been a long time coming. Data published from a British Social Attitudes survey in 2014 found that increasing numbers of Brits openly admitted racial prejudice.
Despite not a single country representing the EU (28 in total) being Muslim, British Muslims and Asians of other faiths are suffering an explosive increase of faith-based hatred, with visibly Muslim women being a hot target for abuse.
Recounting the recent instances of abuse, shadow home secretary Andy Burnham speaking in the House of Commons in response to an urgent Ministerial Statement on hate crime said: "Attacks on Muslim women and even reports of women on mobile phones speaking a foreign language being screamed at in the street.
"What is happening to the Britain that we have known? This isn't taking our country back, this is turning Britain into a place we have never, ever been.

"Hate crime, by its very nature, is a rejection of the British values that have always bound us together. Non-British nationals living in Britain today will feel worried about their safety and in need of reassurance."
Burnham also called for MPs on both sides of the Brexit debate to now unite and tackle race hate.
The term "migrant" has become a catch-all term for 'other' people except white British, thanks to politicians and mainstream press. The word might mean refugees, Muslims, Eastern Europeans or Black Africans in Calais, depending on the headline.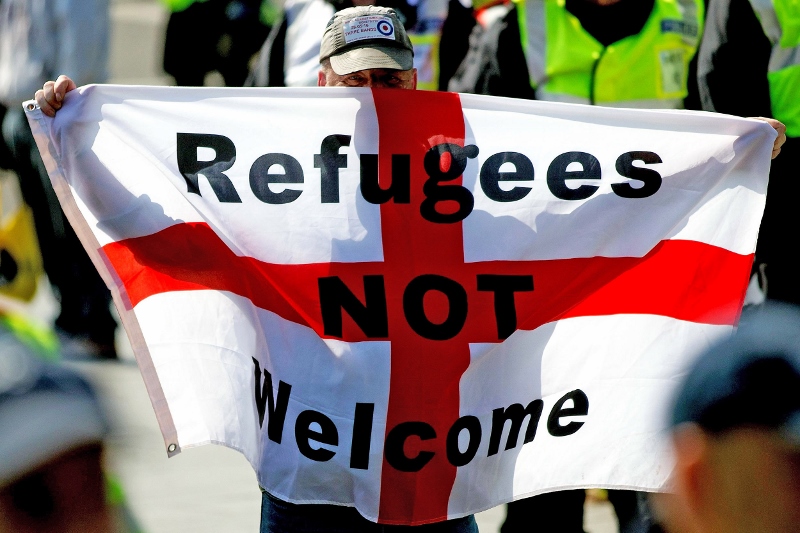 Managing Editor of Asian Express Andleeb Hanif has said; "It's regrettable but Britain has been shown a reflection of its ugly racist self.

"As a country we have failed – extremist views of white supremacy is in showcase as hate crimes continue to be reported at an unprecedented level.

"This may be a pivotal juncture for this country to address the extremely worrying numbers of far-right attitudes to foreigners.

"Though it's been reported that anti-Muslim hate crime had increased 200% in 2015, the recent spate of brutally outlandish and harmful behaviour of extreme white British mentality has caused shockwaves and disbelief. This kind of behaviour hasn't been seen since the days of the National Front – our first generation Asian faced this in the 60s, 70s and 80's. We thought those days were long gone.

"Since the outcome of the EU referendum, it's become clear that Britain has regressed as a nation – actually no (let me correct myself), the truth about how suppressed racism has been has come to light – it's been seething under the surface all this time and now has reared its ugly fascist head unashamedly and publicly.

"Whether someone voted in or out, it's apparent that Great Britain Plc has some serious "race" issues which are spewing out after decades of pretentious "good behaviour" by "in-the-closet-racist-attitudes" – it's imperative that the Government and faith leaders work together to restore calm."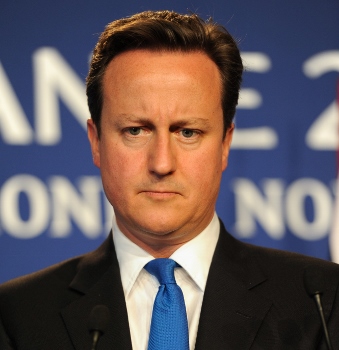 In the Commons on Monday 27th June, Prime Minister David Cameron described incidents of racism directed at migrants in the wake of the referendum result as "despicable", while London Mayor Sadiq Khan ordered Scotland Yard to be "extra vigilant".
Mr Cameron said extra cash for security measures will be available as part of a fresh push to "drive appalling hate crimes" out of Britain, while the Crown Prosecution Service will issue new guidance to prosecutors on racially aggravated crime.
He said: "Whatever we can do we will do to drive these appalling hate crimes out of our country."